When thinking about accessories, key chains don't normally come to mind, but they are an important part of everyday life.  We use keys for just about everything and as time goes by, we seem to accumulate more keys each year.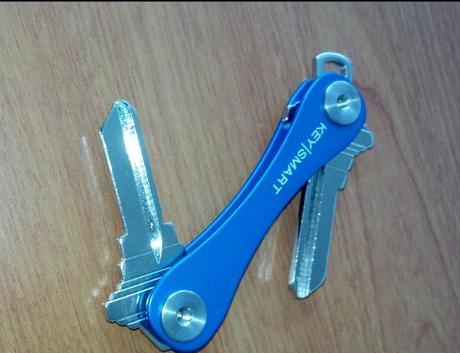 One innovative way to keep your keys organized is with the KeySmart.  It is a patent pending design that seems to be using a similar design to the jack knife/ multi-tool, but specifically for keys.  The keys are attached to either end of the holder and have the ability to flip out and back, keeping the holder's slim shape that would easily slide into any pocket or purse.  Specifically, the KeySmart 2.0 model comes in the bright color selections of blue, orange, green, and purple, but also in neutrals like black, slate, and titanium.

The KeySmart is crafted of aircraft aluminum and stainless for durability with the ability to expand for more than four keys.  And at a mere $19.98, it is organization plus economy! I suspect I'll be using my blue one for a while to come.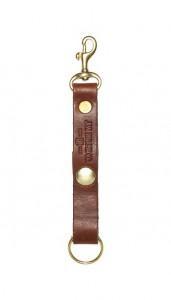 The next key accessory is by J.W. Hulme and is constructed of 100% rich brown leather with brass hardware.  It has a "dog leash" style finding on one end and the key ring on the other.  The ingenious part is the loop that it forms, which allows it to be snapped onto a larger object that may be too big for the other closure.  For $38 at East Dane, it would be a great gift for those looking for a bit of luxury.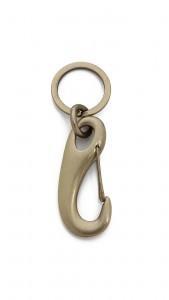 Lastly, the Lobster Claw Key Fob by Jack Spade is a simple but effective design.  Available in a nickel or brass finish, both key chains have a substantial lobster claw clasp that is opposite the key ring, which can easily hook onto pant-loops or a backpack. I chose this style for my teenager after they "misplaced" the only set of keys to the car and I had to have it towed home. This fob is better for heavy-duty key grouping while the KeySmart definitely reigns for streetwear use.