Kevyn Aucoin was all about delivering a fresh face with slight pink accents backstage for Clover Canyon's Spring/Summer 2014 Presentation led by head Makeup Artist, Deanna Melluso. The skin was prepped with a cream product with a vaseline-like formulation, which makeup Artist Adam Fleishauer said it was ideal to give the foundation something to cling to. Kevyn Aucoin's The Sensual Skin Tinted Balm was used to deliver that fresh skin look; using clean hands, the balm was pressed into the skin .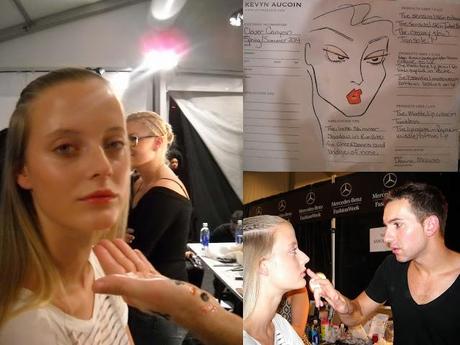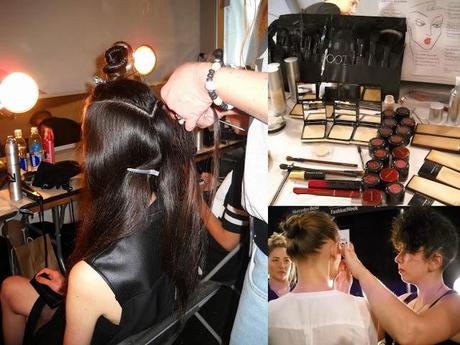 The thicker, more fuller coverage of the Sensual Skin Enhancer was used to spot treat areas of the face that needed more coverage. A Creamy Glow cheek color in Tansoleil was applied to the cheeks. The pop of pink on the eye is The Flesh Tone Lip Pencil, in Peche, a to be released in Spring 2014 product. Mascara was applied to the bottom lashes only. For the lips, Kevyn Aucoin's matte lip color in Timeless was applied with Reyna lipgloss in the middle.


***Thanks to Beauty Contributor, Laura A. Floyd of 

Blush and Beakers

 for covering Backstage at 

Clover Canyon'

s Spring 2014 Show for My Life on and off the Guest List. Make sure to check out her blog.