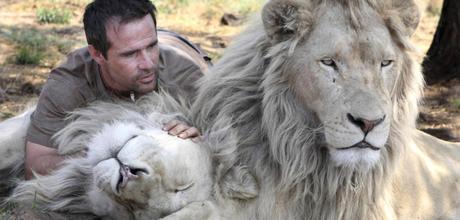 The Man Who Hugs Wild Lions
Kevin Richardson – The Man Who Hugs Wild Lions
0
By

InspirioN
on

July 22, 2015
Awesomeness
Email
Print
Kevin Richardson, animal behaviorist, had done something that not many people would dare to do. In an extraordinary video, taken by a GoPro camera, the so-called "lion whisperer" can be seen hugging and cuddling wild lions that he rescued as cubs when their mother abandoned them.
These big cats, are literately big now, to be precise they are 10 years old. But, even though they've spent so many years in the wilderness,they still respond to Kevin's voice and transform into kittens when they see him. Of course, he did not make this video just so you would be impressed. In cooperation with GoPro, he created this amazing footage, which  is supposed to raise awareness to the possible extinction of wild lions in Africa. 
Anyhow, the video itself is unbelievably awesome and beautiful at the same time. So take you hats off to Kevin, A.K.A the man who hugs wild lions and enjoy the video.
Kevin Richardson – The Man Who Hugs Wild Lions
Source:
The Lion Whisperer