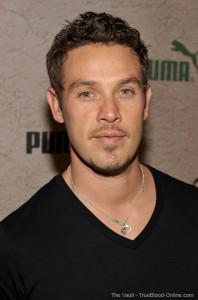 Kevin Alejandro has been busy since he left True Blood at the end of Season 4. After recently booking a guest stint on ABC's upcoming GCB, the actor is now signed on for a very intriguing-sounding role on the return of A&E's Breakout Kings.
Alejandro plays a tatted-up Latino inmate dying from lung cancer. With only a few months to live, he's convinced that he can atone for his past crimes by committing new ones — against people who have thus far escaped all secular punishments for their known sins. He escapes prison and goes on a murder spree.
Breakout Kings returns for its second season sometime in 2012.
source: insidetv.ew.com