Weddings on Waiheke are always beautiful (if you have never been to Waiheke it is like heaven on earth!) but It was love at first sight with todays venue Casita Miro. This vineyard with award-winning restaurant is one of the coolest, most unique venues I have ever set eyes on, and the perfect location for a relaxed family wedding.
Gorgeous couple Kerry & Dean with their gorgeous boy Carter chose to have a 'party' rather than a wedding and Kerry chose to hold a glass of champagne rather than flower (she is my kind of lady!) they used paperless invitations, and did not have a traditional bridal party (except for wee Carter) allowing them to focus on their love for great food and wine.
Beautifully captured by the insanely talented Michelle Hepburn, today's wedding is proof that by focusing on those few elements that are really important to you, your wedding day does not have to cost a fortune, yet will be just as special. Enjoy!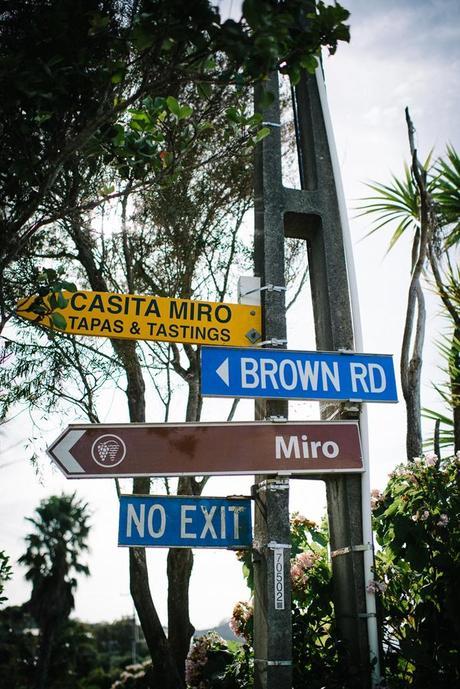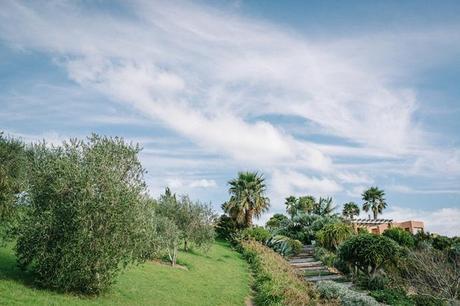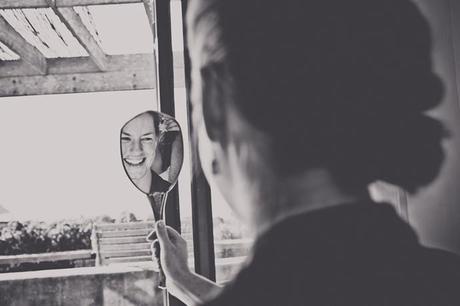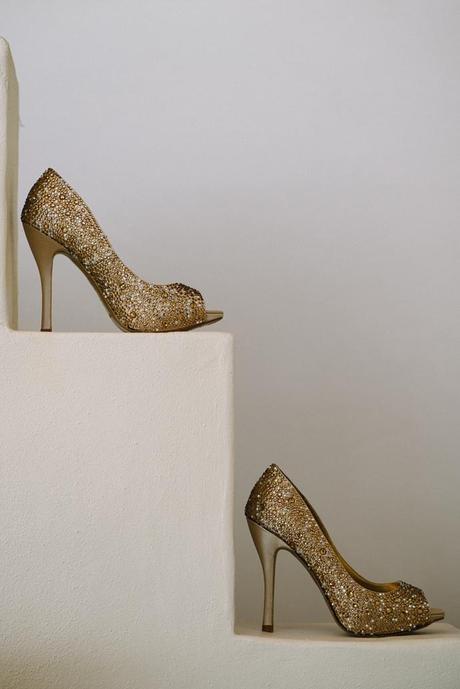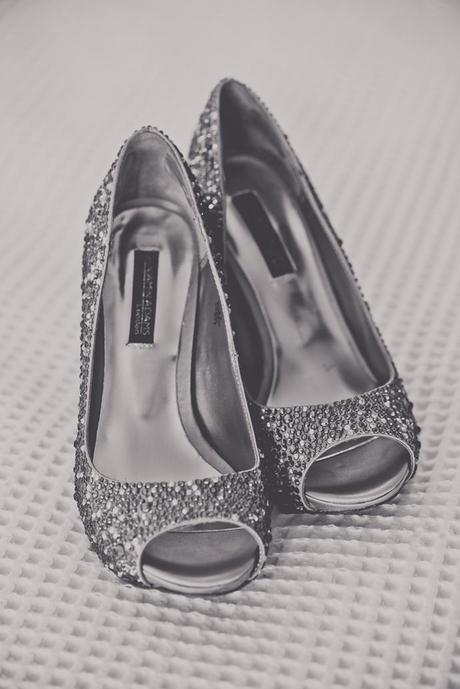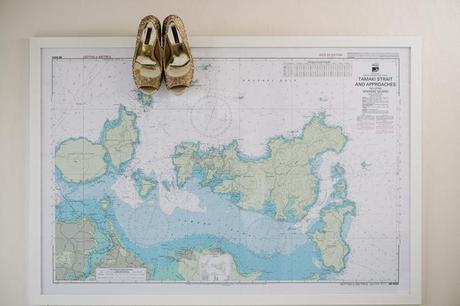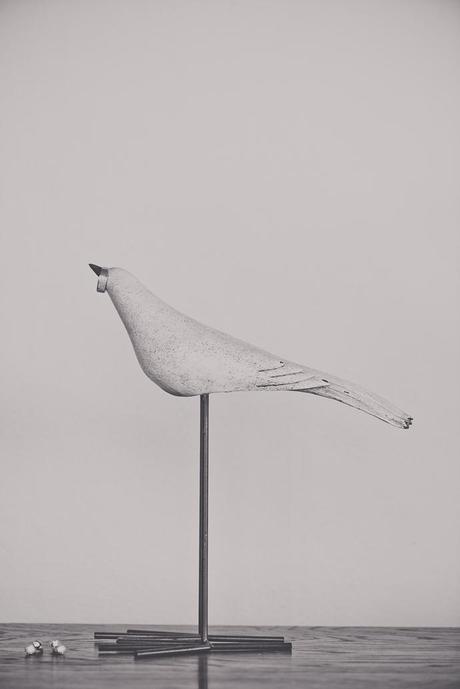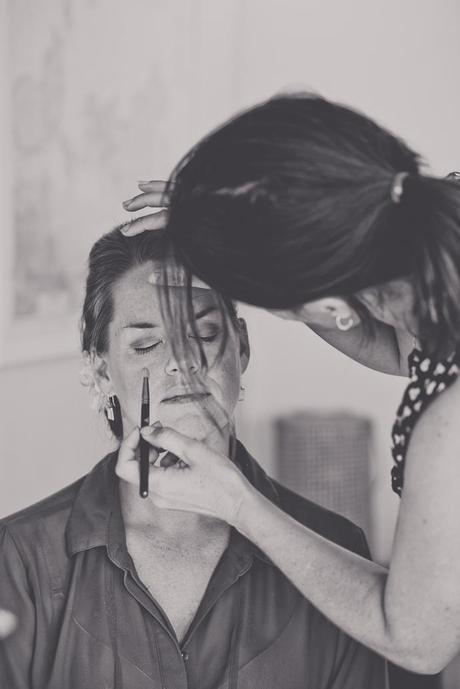 How did your love story begin?
A friend had said she knew a guy I would get on well with, as she thought we had the same sense of humor. A few weeks later  I was out with that friend and who did we happen to bump into at a bar, but the same guy!  I assumed it was a set up, but it turns out it was completely random, he just happened to be out with his friends. He got my number and called me the next day, and we went on a date that same week.  However, we didn't manage to go on our second date until one year later – but became great friends during that year. They say good things take time, right.
Why did you say 'YES'? 
We have a little boy, Carter, and I guess after we'd made the decision to start a family together, getting married was a natural, next step. That doesn't sound very romantic, does it! But I knew quite early on that Dean was the one. I'd be out and about, but couldn't wait to get home to see him. I'd even drive that little bit faster if I knew he would be there. He is the funniest person I know and he makes me laugh every day, which is so important to me – actually to the both of us. And when he's not making me laugh, he's being a super sweet and thoughtful partner and an amazing Dad.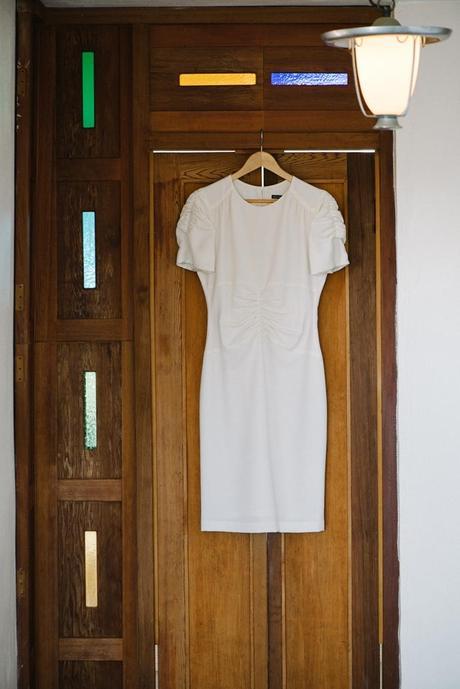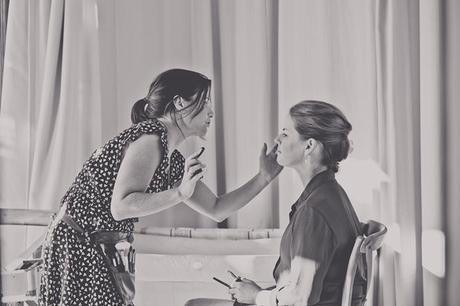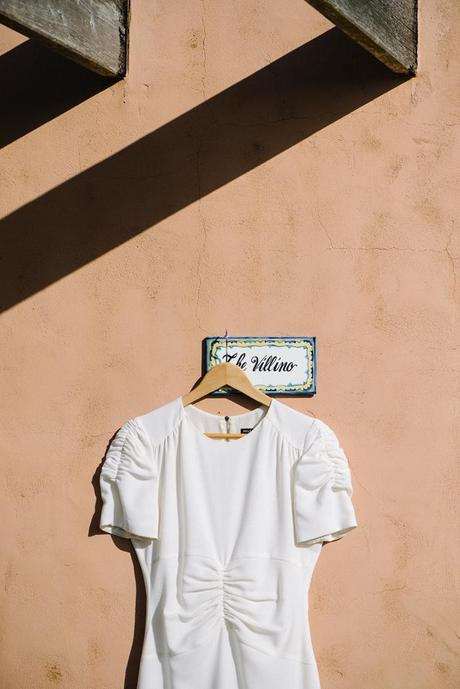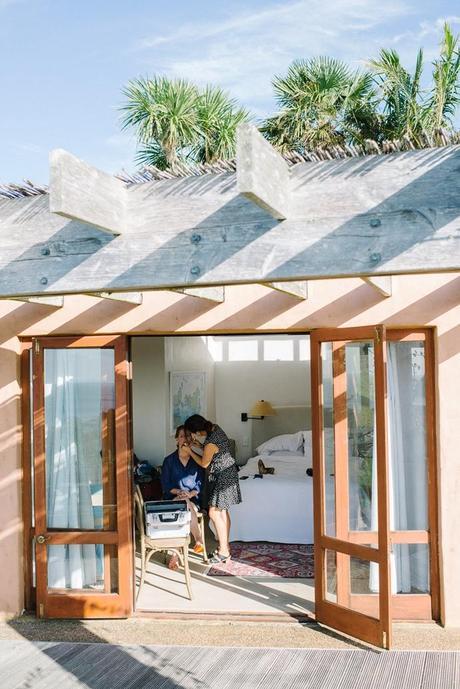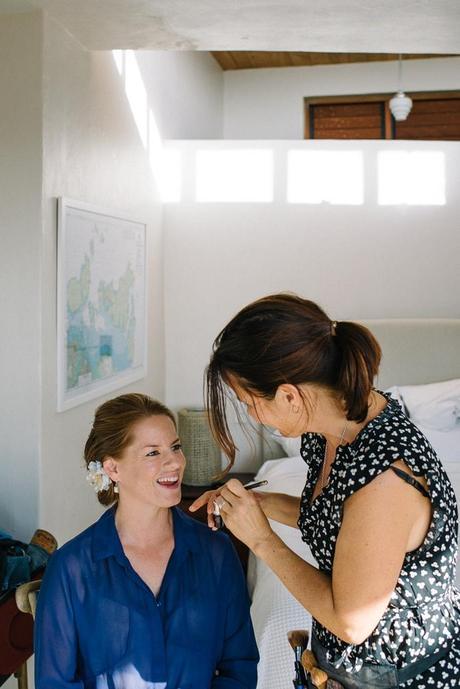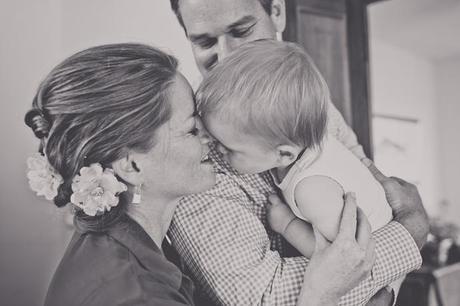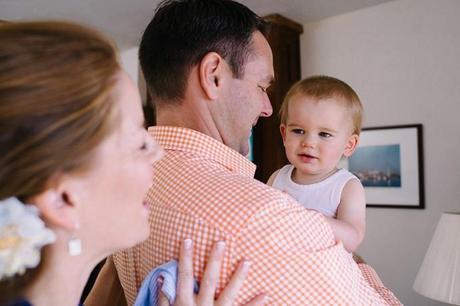 What was your budget?
People who know me well, know that I have never dreamed of a big white, wedding. I didn't want to be the center of attention, have weeks of stressful planning, or spend lots of money on just one day. So we decided it was going to be a party, not a wedding, and we would just happen to get married at the same time.  So once we had that in our minds, the rest was easy.  We didn't need flowers – the venue was already gorgeous enough, and I wanted to hold a glass of champagne instead. We decided on sweet treats instead of a cake, and chose not to have bridesmaids or groomsmen, but rather have our son (who was 14 months at the time) to be part of the ceremony. All of these decisions meant it was relatively easy to keep the costs below $15,000.
What was your inspiration or theme for the day?
I guess you could say the theme was based around trying to make it a relaxed and fun party, with immediate family and friends, and involving our little guy. I didn't want to make an entrance, so Dean and I had our families meet us beforehand for pictures, and then we walked through the vineyard to meet our guests on their arrival. I was keen to get married outside and Dean loves being by sea – so finding Casita Miro on Waiheke Island was just perfect.  It's like a little slice of Spain with stunning views of the water, and gorgeous gardens and mosaic art, so we really didn't need to dress it up at all. Great food and wine are a big part of our lives, so that was important too.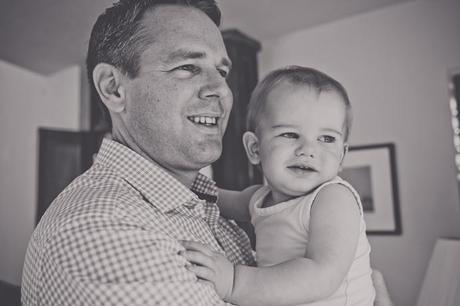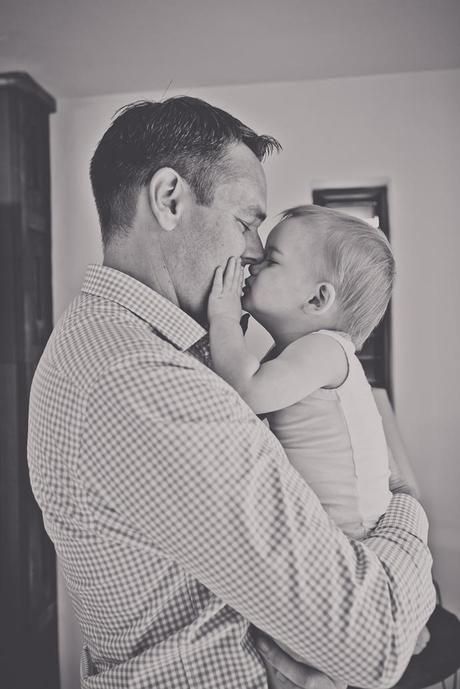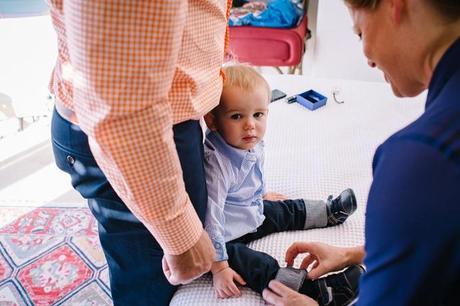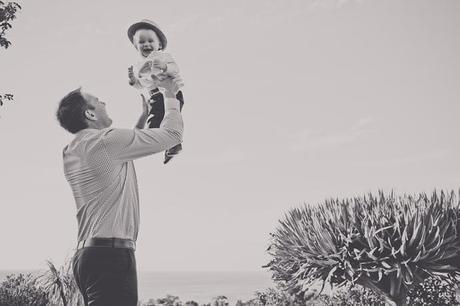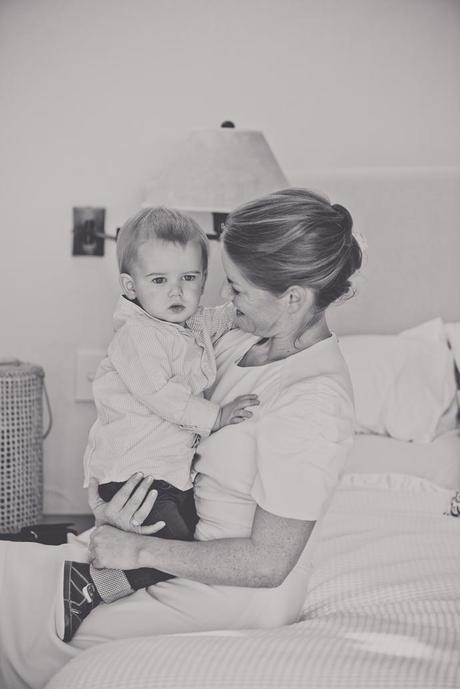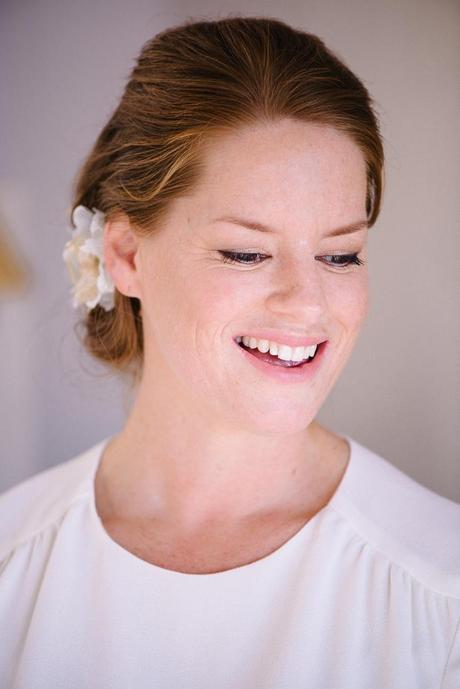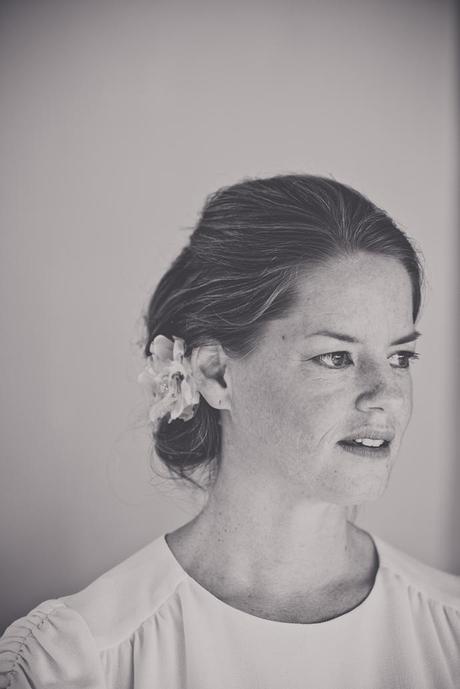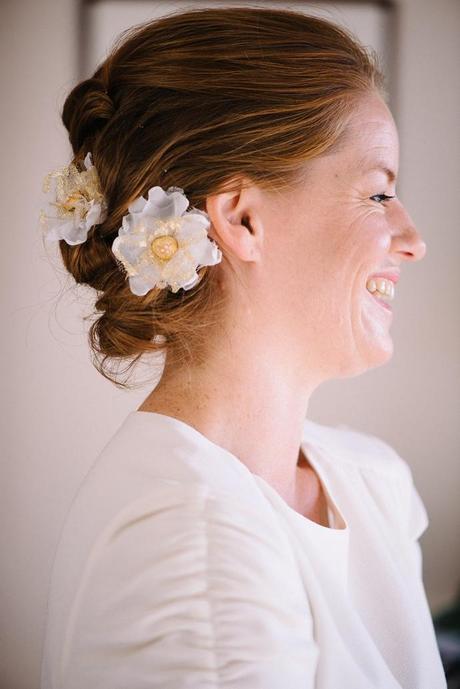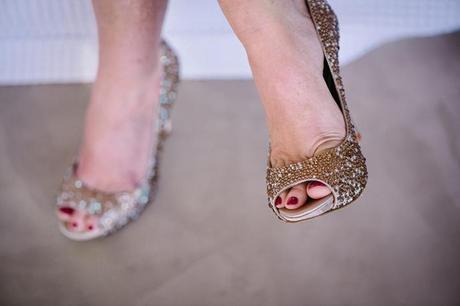 What were your Save & Splurge items?
We saved on the invitations by sending electronic ones. It was driven by urgency really as we decided in February to have our wedding in April, so getting them to our guests was a priority. Our guests just needed to click a link to RSVP, and then tick another box if they needed a seat on the bus to and from the ferry. Easy! We splurged on great food and wine, not just on making sure it was delicious, but ensuring there was plenty of it. Given it was tapas, I didn't want anyone to leave hungry as there aren't fast food options on Waiheke Island!  So we had more food scheduled to come out later in the evening when everyone would have worked up an appetite from being on the dance floor…and after a few drinks.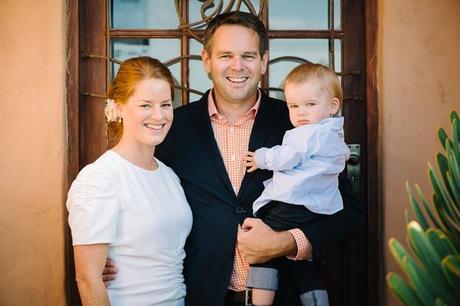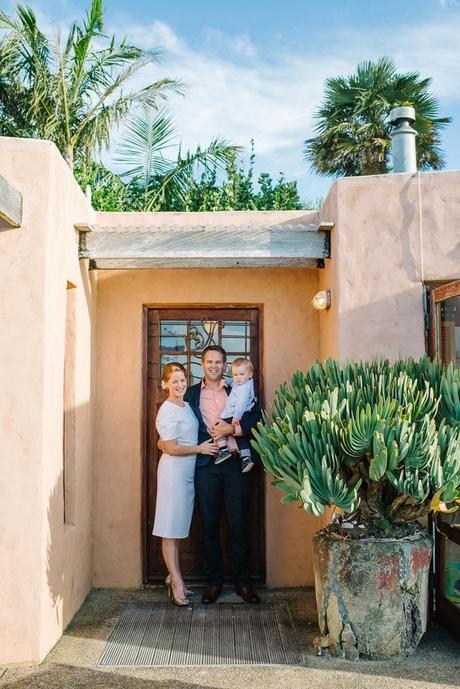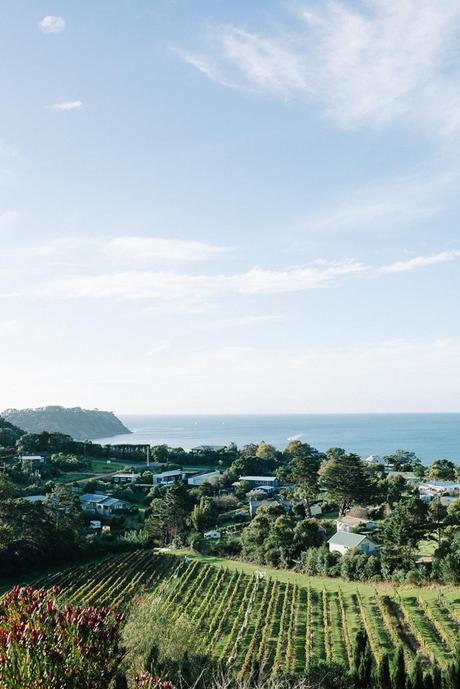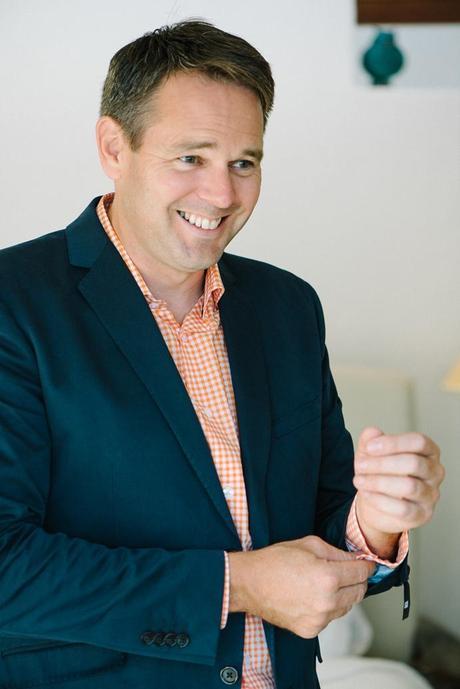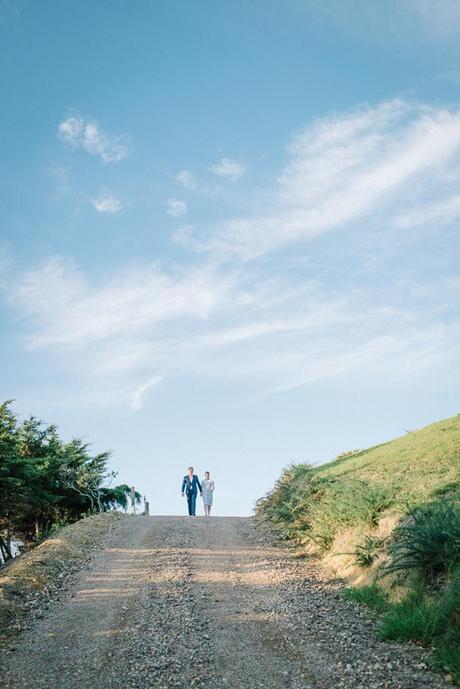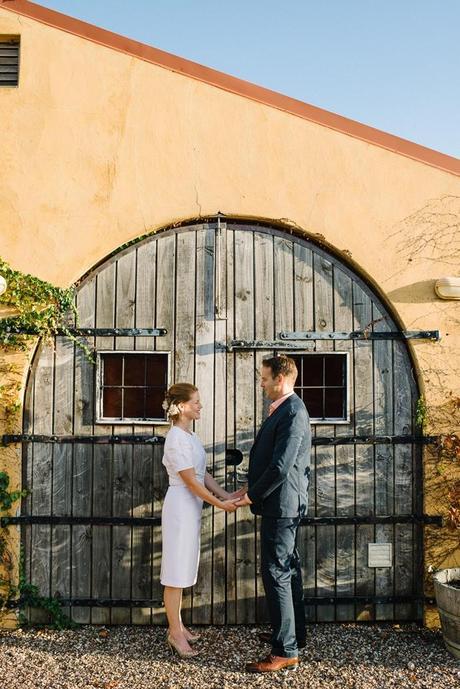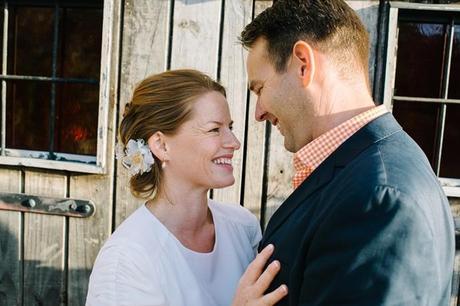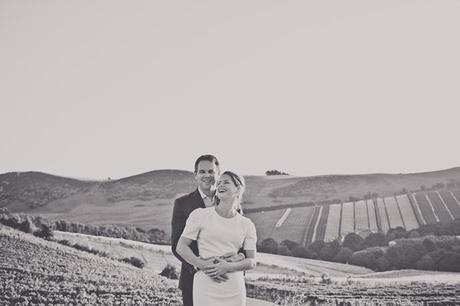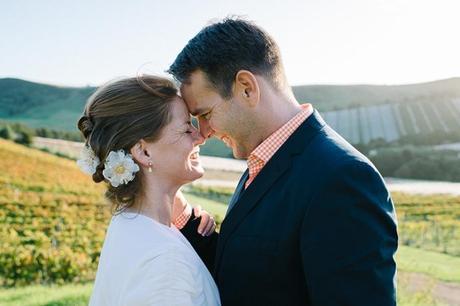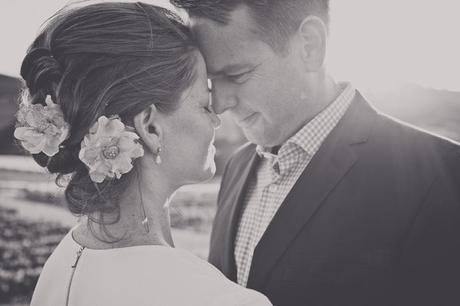 What music did you play for those special moments?
Given I didn't walk down the aisle, and we didn't do a first dance or anything we didn't have specific songs for select moments. Instead Dean created a playlist of all our favorite music which we played throughout the night.  What was really special was having Dean's Dad play the ukulele while we signed the register. He even changed the words to one song to make it about us. It was a crowd favorite.
In hindsight, is there anything that you would have done differently? 
I don't think so – we really loved our day. It was exactly what we wanted, so relaxed and very 'us'. The only thing we might have considered more was the impact of daylight saving. It finished the week before our wedding, which I hadn't realised until after we booked the date.  It meant we had to have pictures beforehand to make the most of the light. But to be honest, even that was lovely, as it gave Dean and I some quality time together just before the party started to remind ourselves what we were doing and why.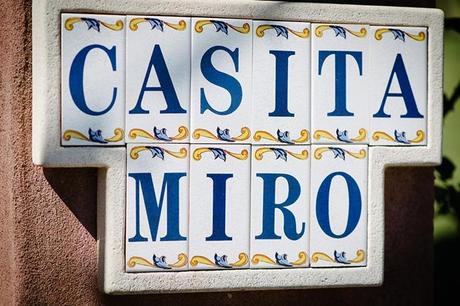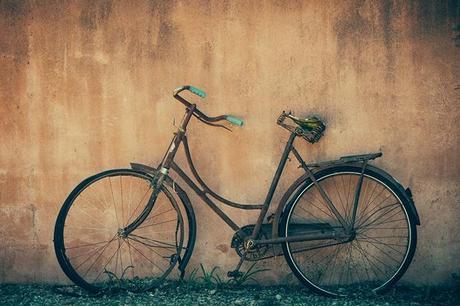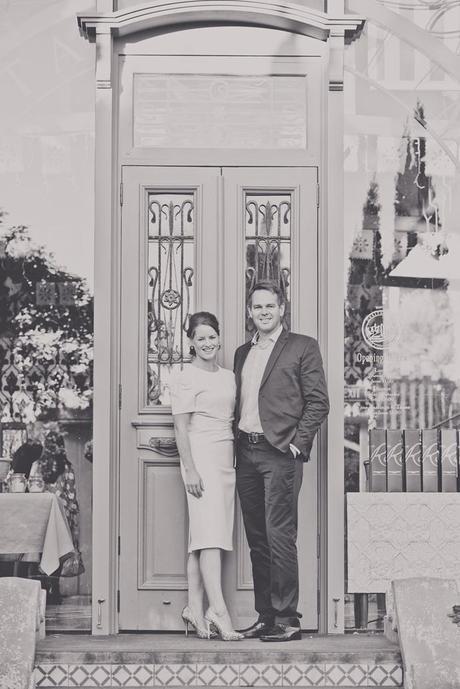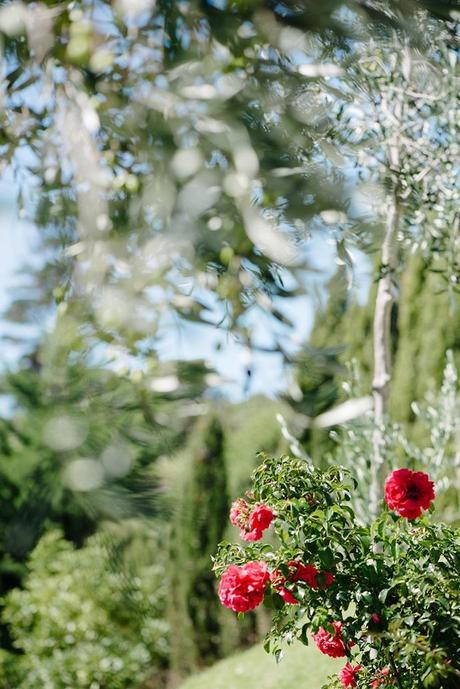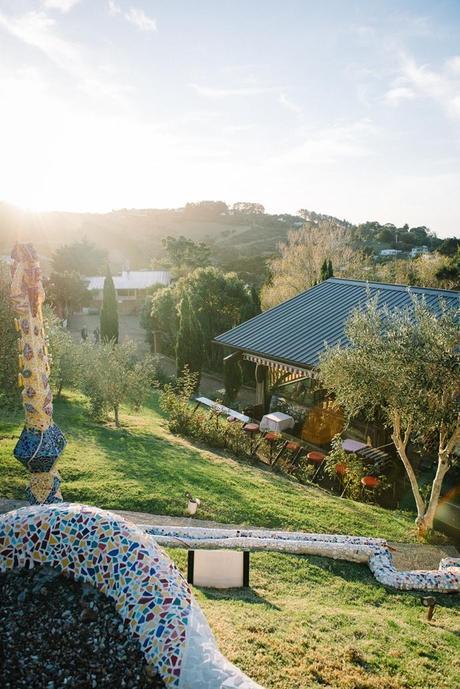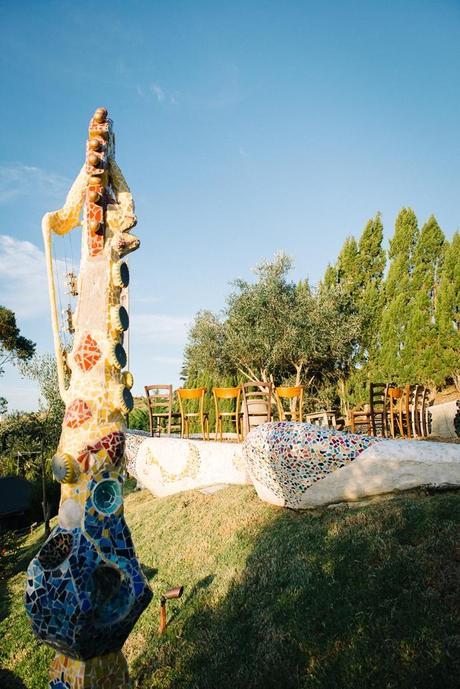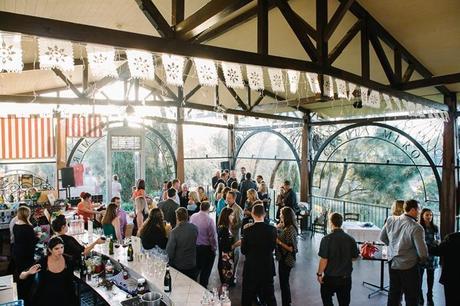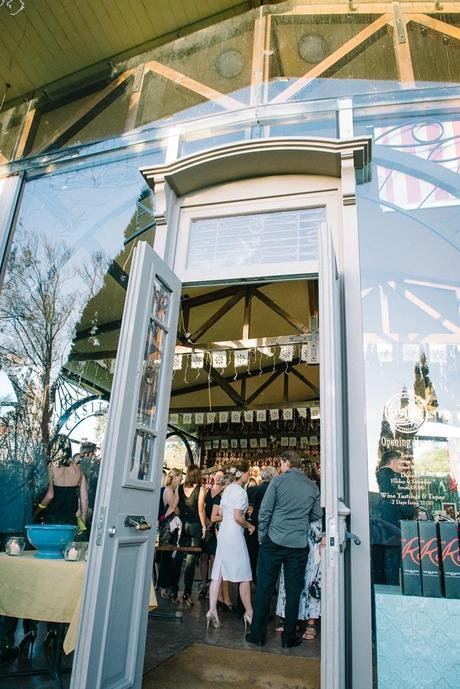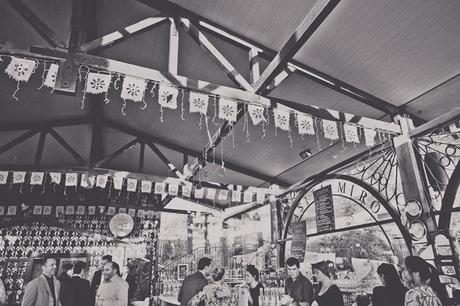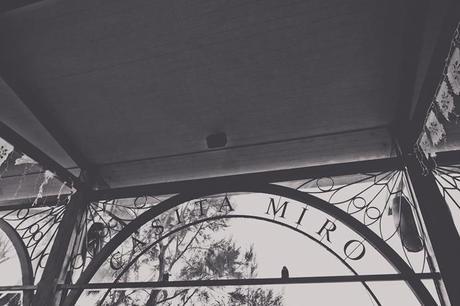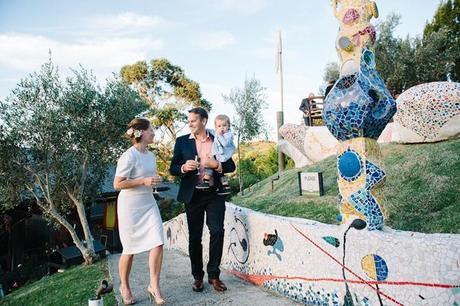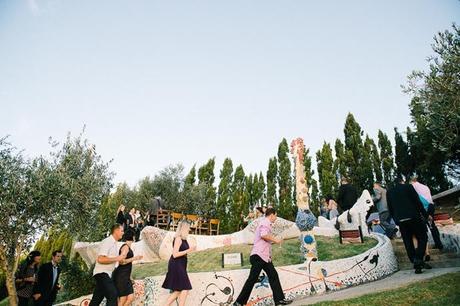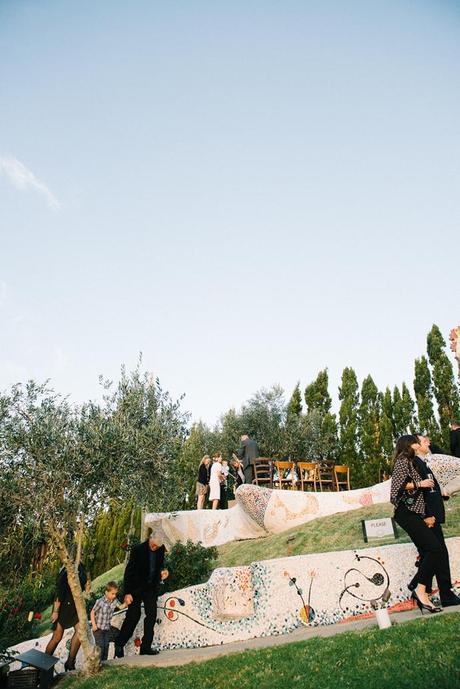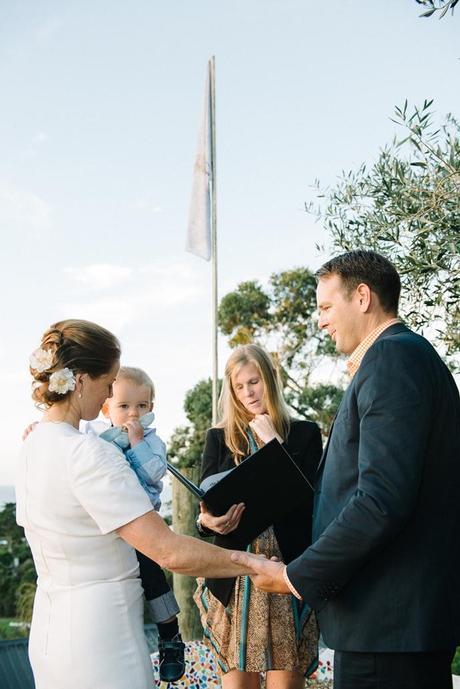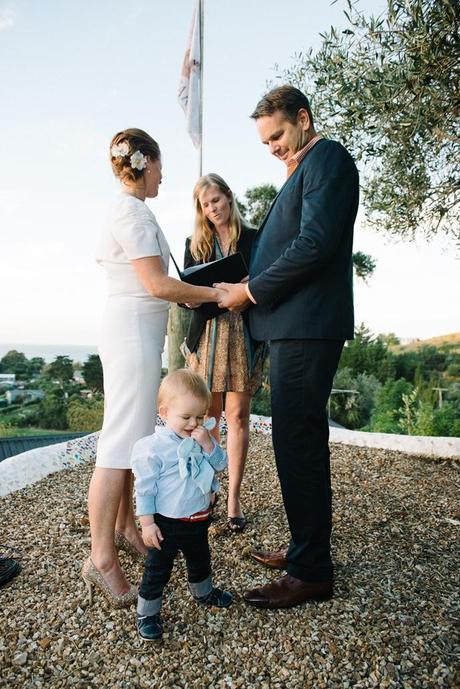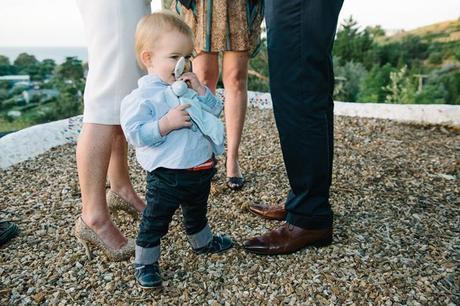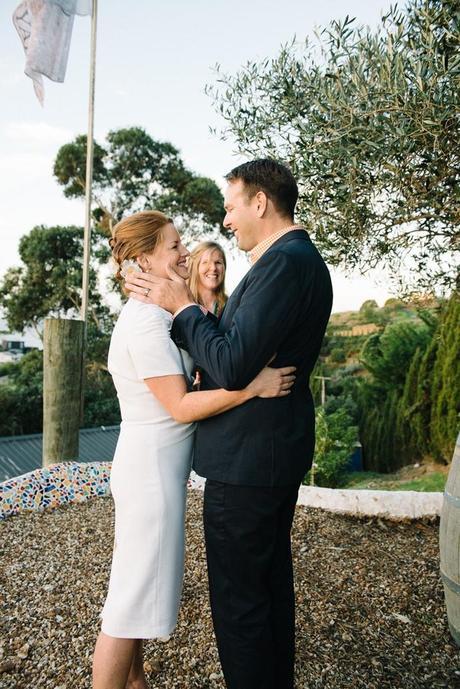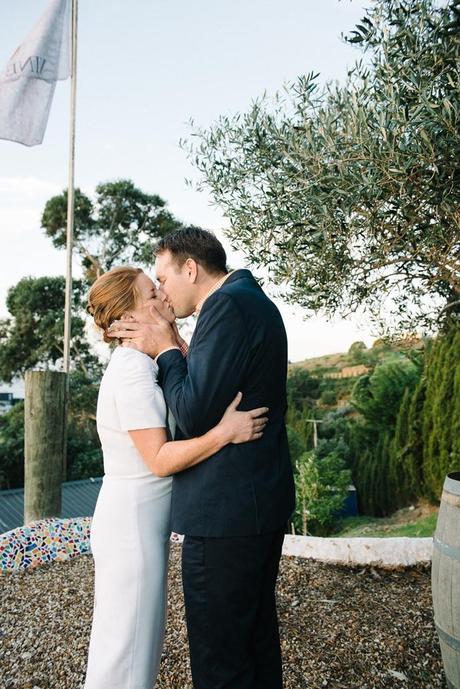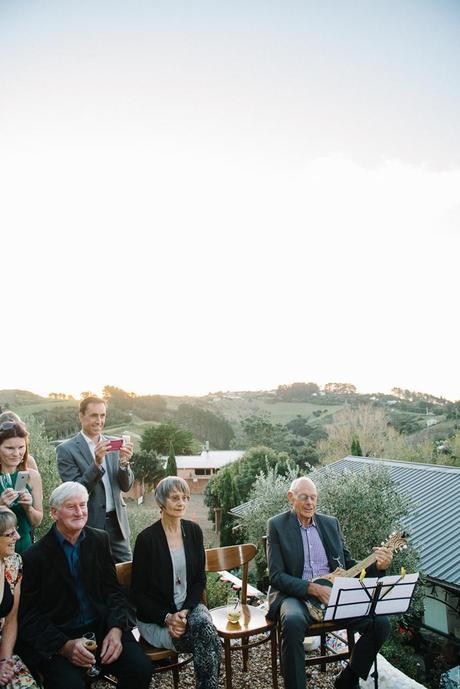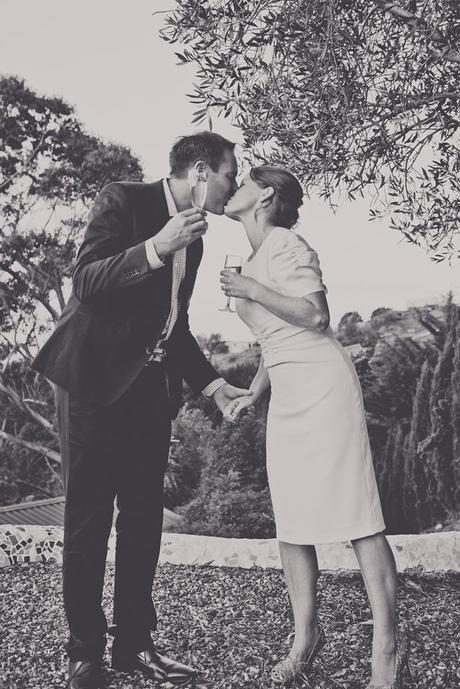 What advice would you give to future brides to be?
If you want to celebrate committing to the love of your life, without all the drama of a big white wedding, it can be done. You don't have to get caught up in spending a fortune, or doing what's expected.  And you actually get to enjoy the day more because you're not stressed or exhausted, or worried about lots of little details. In fact, the day before our wedding I was able to sit for our hours at a winery with my best girlfriends, without worrying for one second about a big to do list.
What do you love most about being a MRS?
It still feels a bit weird to be a Mrs, and I giggle every time I try to say 'husband', but I do love what it stands for, and the sense of family we now have. I'm still in the process of changing my surname, but am looking forward to having the same last name as my son…oh, and my husband (giggle)!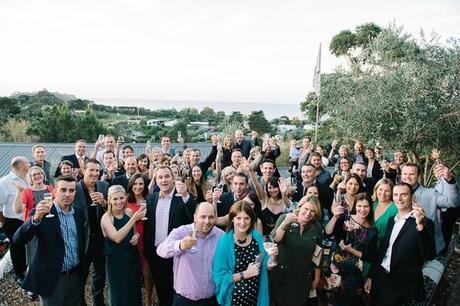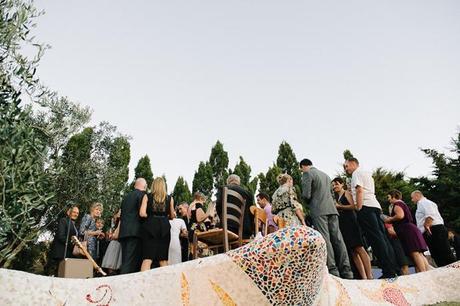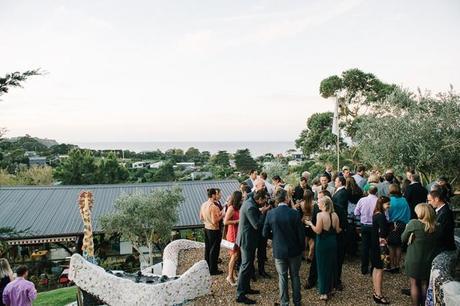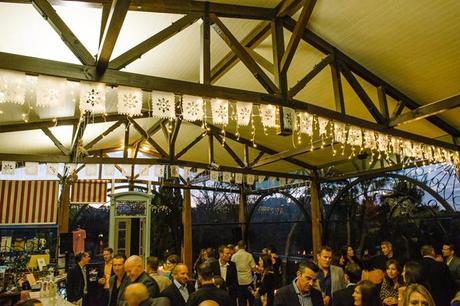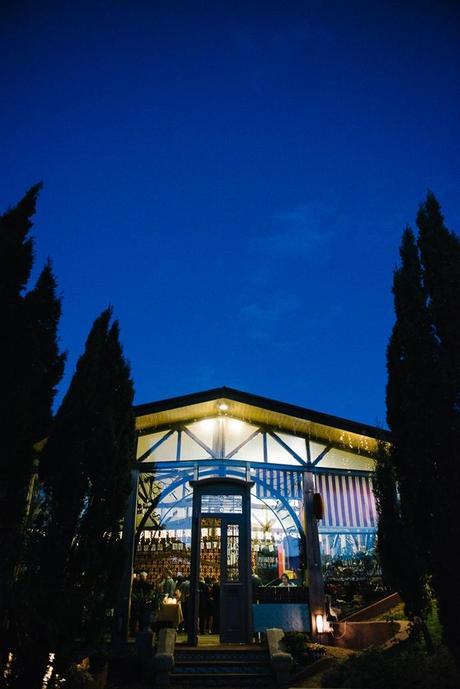 Photographer // Michelle Hepburn Photography
Hair // Amanda Sands Hairdressing
Makeup // Charlotte Edwardes from Island Beauty
Brides Dress // Helen Cherry at Workshop
Shoes // Trousseau Bridal & Evening Shoes
Earrings // Swarovski
Grooms //  Barkers Suit and Shirt
Getting Ready Venue // The Villino (behind Casita Miro)
Venue & Catering // Casita Miro, Waiheke Island
Invitations // Paperless Post
Celebrant // Julia Fuller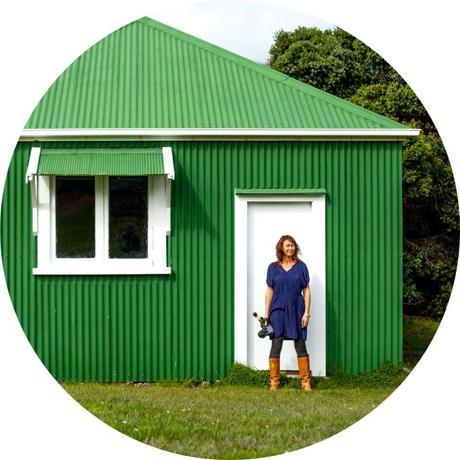 Hi! Thanks for taking a look at my work, I am a Portrait and Wedding Photographer based on the lovely Waiheke Island in Auckland harbor.I like to shoot in a relaxed, candid way, to allow a story to unfold naturally. To be able to capture the small quiet moments in between the big moments, and I will direct some of the shoot when needed.
Its all about capturing YOUR unique story as an individual, a wedding couple or as a family to give you and generations to come beautiful images to cherish and evoke memories.I photograph Weddings exclusively on Waiheke Island and am available for a limited number of weddings per year. I could possibly be lured further afield so please contact me to discuss.
facebook // instagram