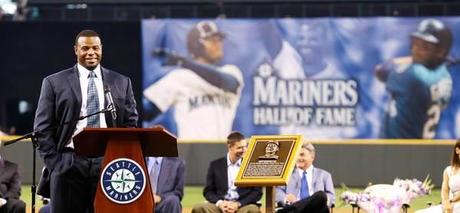 You can watch the video here.
Griffey Jr. was the coolest growing up and had the smoothest swing I've ever seen.  I put him in the same boat as Jordan as they were equally great on the field/ court around the same time.  Everything seemed so easy for both of them.  He's was my favorite non-Red Sox player for a long time.  It hurt when he left the Mariners and it sucks that he never got to win a World Series.  I've always felt that the Mariners getting rid of Griffey was the worst thing they could have done as an organization.  The relationship between the two should have never gotten as bad as it did and Griffey should have never had to force a trade to the Cincinnati Reds.  Either way, I'm glad he's a part of the Mariners hall of fame.  Next, the Baseball Hall of Fame in Cooperstown.
Seriously though, this swing?  Ridiculous.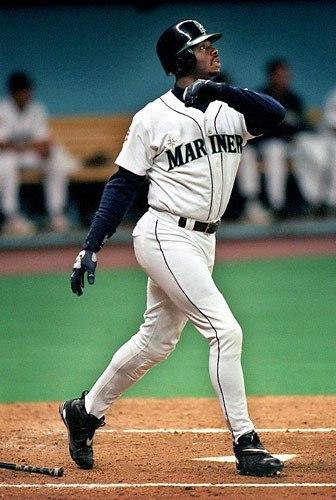 This video is a must watch: