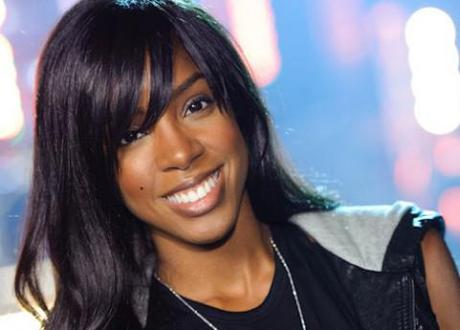 Kelly Rowland in healthier times. Photo credit: Lunchbox LP, http://flic.kr/p/8F7ETJ
No Kelly. Kelly Rowland pulled a sickie, failing to turn up for this weekend's live shows due to a throat infection. But she wasn't too ill to boot off one of her own acts, after Sophie Habibis and Misha B landed in the sing-off. Asked to choose between the two, Kelly managed to croak out "Sophie" over the phone from her sickbed in the US, thus depriving X Factor viewers of one of the show's greatest pleasures: listening to the voiceover man say "Habibis". Damn you, Rowland.
"You're like a secretary who sings at weekends," X Factor judge Louis Walsh told Sophie Habibis after her performance on Saturday's live show.
No love lost. However, according to The Daily Mail, Kelly's absence may in fact have been down to her tiff with fellow X Factor judge Tulisa Contostavlos. Dean Piper reported in The Mirror that Kelly claims Tulisa is making her life a "living hell" backstage. Writing on The Guardian's Live Blog, Heidi Stephens was sceptical about Kelly's performance on Sunday: "It's the worst phoning in sick impression ever. There is actual croaking and if you listen carefully you can hear people shouting 'Kelly! The barbecue's ready!'"
No Cowell. There had been rumours that Simon Cowell would fly in to replace Kelly Rowland on the judging panel. Instead, we got former X Factor winner Alexandra Burke, who apparently likes to add "dot com" to phrases to make them more convincing. Which is nice.com.
No Ashley. Also missing from the show was The Risk member Ashley Baptiste, who quit the show before the live finals. Ally Farrell at Holy Moly was suspicious: "He was the one who just stood there and didn't sing a word last week (apparently because he was ill) so the inner detective in us smells something fishy going on," she wrote. Nu Vibe singer Ashford Campbell has stepped in to replace him. Yes, the Ashford Campbell who was originally eliminated from boot camp but then given "another chance" as a group member has been given another chance. Again. Campbell is truly the Lazarus of X Factor contestants, possibly beating even last year's Katie Waissel in terms of inexplicable stickability.
No Rhythmix. Rhythmix is dead! Long live Little Mix! In a move that makes The Periscope Post's spellchecker very happy, Tulisa's girl group has been renamed after a charity of the same name complained to Simon Cowell.
No viewers. According to The Sun, The X Factor has lost the ratings battle with the BBC's Strictly Come Dancing. The spangly dance competition 11.5 million viewers, while The X Factor could only manage a paltry 11 million.