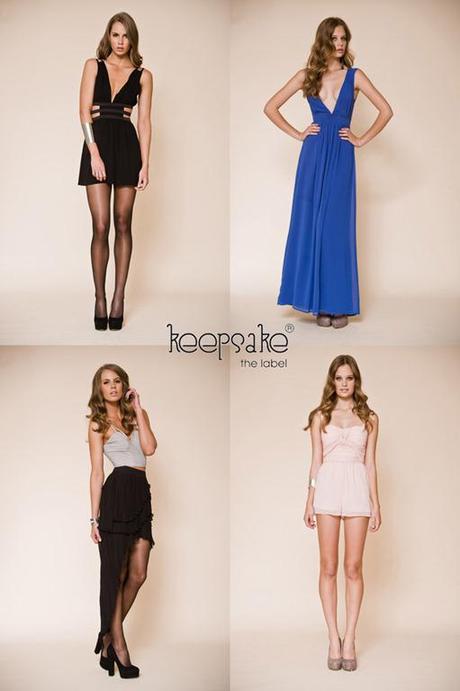 Not too long ago  on Inordinately Plush  I posted about UNESTABLISH.com, a fashion website which stocks a range of current, on trend brands; and today I got a lovely e-mail about the newest label being added to the online store. I am extremely impressed with these gorgeous dresses, they are something I can definitely see myself wearing this Spring/Summer!
The Australian label Keepsake takes 'inspiration from couture with a focus on wear-ability, bringing luxe designs into your everyday lives and closets. With a flirtatious and feminine flavour, the outfits reflect that fun, sophisticated style which is being embodied by so many fashion forward young women right now. Keepsake provides accessible, glamorous, edgy pieces that are bound to make a statement.''
Celebs such as Nicole Richie and Demi Lovato –click to see stars wearing Keepsake- have been spotted sporting the luxurious Keepsake pieces; with their flattering necklines and subtle cut outs UNESTABLISH.com recommend fabulous chunky jewellery, and for this spring I recommend popping on a pair of chunky wedges. You can view some more of Keepsake's dresses by clicking here.
Bring on spring 2012 ladies, let's get out dresses on!