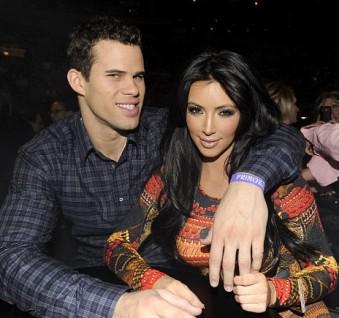 Image from neontommy.com
The drama surrounding Kim Kardashian and Kris Humphries' divorce has lasted a lot longer than their 72-day marriage and it doesn't appear to be ending any time soon.
Lawyers for the two sides faced off in court Wednesday. Humphries' lawyer complained that Kardashian's team hasn't been exactly helpful, delaying the discovery process.
"I don't want to use the word uncooperative, but they are not making the process easier," Marshall Waller told the judge, according to E!, adding that he needs at least four months to get ready for trial.
Kardashian's attorney countered that not only have they been cooperative but also they have spent at least $250,000 on the case so far – which they plan to pass on to Humphries.
"To say I am frustrated is an understatement," Laura Wasser told the judge, according to E! "I'm at a loss to figure out what the holdup is. They had a prenup and were married 72 days. To what end does he want this annulment?"
The couple married August 20, 2011. Kardashian filed for divorce on October 31, citing irreconcilable differences and nothing that there was a prenuptial agreement. A month later, Humphries requested a legal separation or an annulment, making no mention of a prenup.
The NBA player, 27, has accused Kardashian, 31, of defrauding him by marrying him solely for TV ratings and publicity.
Among the 33 witnesses Humphries' lawyer plans to depose are Kardashian's mom, Kris Jenner, and her rapper boyfriend, Kanye West. According to TMZ, Humphries suspects that Kardashian was cheating on him with current boyfriend Kanye West because West wasn't invited to their wedding.
Recently, Kardashian's mother was laughing off the drama.
"Kim's really good with her intuition and she's usually – well, she hasn't been so right lately," Jenner told Bethenny Frankel's talk show in June. "What's a measly 72 days?"
Of course, this isn't the first Hollywood divorce to make headlines. The running joke of celebrity weddings has always been "how long do you think this one will last?" It is a sad reality that Hollywood couples relationships don't tend to fulfill the "till death do us part" verse in their wedding vows, but at least they're still doing their job and entertaining the rest of us.