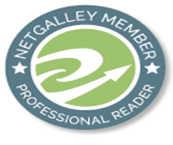 Alice's son is dead. Indigo's son is accused of murder.
Indigo is determined to prove her beloved Kane is innocent. Searching for evidence, she is helped by a kind stranger who takes an interest in her situation. Little does she know that her new friend has her own agenda.
Alice can't tell Indigo who she really is. She wants to understand why her son was killed - and she needs to make sure that Indigo's efforts to free Kane don't put her remaining family at risk. But how long will it take for Indigo to discover her identity? And what other secrets will come out as she digs deeper?
No one knows a son like his mother. But neither Alice nor Indigo know the whole truth about their boys, and what happened between them on that fateful night.
***
[It should have been louder]
***
(@HarvillSecker, 19 March 2020, 325 pages, e-book, copy from @HarvillSecker via # NetGalley and voluntarily reviewed)
***
***
I wasn't sure I was going to enjoy this book. It doesn't start off well. Alice and her son Lou come across as cold and I really didn't like them. At first. However, I liked the premise so decided to keep reading. Once the story opened up, I realised they were going to have more depth and wanted to know what was going on. This is a book that raises a lot of questions that are gradually revealed. Why did Lou die? Did Kane kill him? Is Indigo right about her son's innocence and if so, who is the killer? What is Alice really up to? Will Indigo find out who she is and how will she react? I loved the way the book explores motherhood and the bond between parents and children. I loved the dual narrative used in the book.