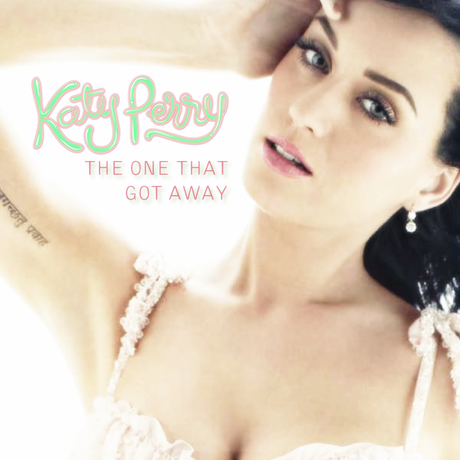 So We Have Shared This Song Before (Now Reviewing This) Of The Single That If Reached #1 On Billboard Will Make Katy Pass MJ So Does It Have What It Takes To Be Ultimate !
Review : The Song Is A great Song well You Won't Expect It As To Be A Sixth Single This Good With Katy Tremendous Vocals And The Tune Hanging Somewhere Similar To "Waking Up In Vegas" Is Great
And This Song Is What You Call As The Most Appealing Song Together By Both Katy & Dr.Luke (The Producer) With A Sense Of Summer With Some Teenage Regrets,Having Sex In The Mustang,Radiohead Songs AMAZING !
"In Another Life I Will Make You Stay,So I Don't Have To Say You Are The One That Got Away"
See What Katy Had To Say About The Song :
"I'm so pleased to select 'The One That Got Away' as my sixth single because this song shows a very different side of me that I haven't shown with my past singles on this record, I think that everyone can relate to this song. I wrote (it) about when you promise someone forever, but you end up not being able to follow through. It's a bittersweet story. Hopefully, the listener learns from hearing it and never has to say they had 'The One' get away."
Rating 9/10
Buy On iTunes