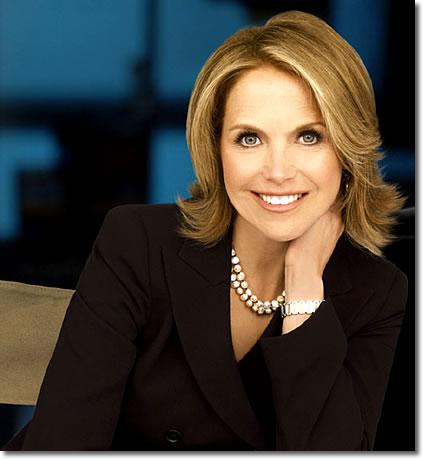 Katie Couric
For fifteen year Katie Couric said good morning as the co-anchor of NBC's TODAY show until 2006 when she left to become the new anchor and managing editor of the CBS Evening News with her first broadcast on September 5, 2006.
Couric had big shoes to fill, taking the seat once filled by Walter Cronkite and Dan Rather, but none so big as her own. Couric was the first solo female anchor of a weekday evening news program on one of the three traditional U.S. broadcast networks, later joined by Diane Sawyer on ABC. However, Couric is now expected to resign her role in June.
In five short years Couric was won a pair of Edward R. Murrow Awards for best newcast and interviewed the likes of President George W. Bush, Secretary of State Condoleezza Rice, John Edwards just after their announcement that Mrs. Edward's cancer had returned, Israeli Foreign Prime Minister Tzipi Livin and of course her famous interviews of Sarah Palin during the 2008 Presidential election. So why is Couric leaving all of this behind? Couric just recently announced her plans to resign officially, but it's widely expected she will host a syndicated daytime talk show.
In a field already crowed with strong women such as Ellen, Oprah, and Rachel Ray could Katie find her way? Katie Couric broke the news by becoming the first female anchor and now she is subsiding to men, likely resigning her position to Scott Pelley, the 60 Minutes correspondent. The glass ceiling of the news was broken for five years but as we tape it back together our only hope is that Diane Sawyer stays strong for years to come.