The China-Nepal border crossing was one of, if not the easiest, crossing we had experienced during our trip. It took about five minutes in total including the walk across the half Nepal, half China Friendship bridge.
As expected, a number of Jeep taxi drivers approached us. We were told that there was a bandh or strike in Kathmandu and vehicles were not permitted in the city.  The drivers told us that the trip to Kathmandu, about one-hundred-and-fifty kilometres in total, would take about seven hours, as the Jeep/ute would stop along the way until the bandhs were over (at around 7pm or 8pm). Unsure whether to believe what we were told, but with no other option, we agreed on a fare of one-thousand rupees each to take us both to Kathmandu's Thamel district. Fortunately, along with us was an English speaking Tibetan business lady who advised us that strikes were common and that it should be over in a few days. The drive was quite pleasant, although we were packed in with four other passengers and could start to feel the pre-monsoon humidity increasing. It was hard to believe that only that morning we were at Everest Base Camp where it had been snowing. It was a bumpy ride, through picturesque lush green mountainous jungles.  Every now and then the driver would pick up additional passengers who would sit in the back of the ute, or if their journey was shorter (or the back full), hang off the side of jeep (i.e holding on through the wound-down windows!). Road safety seemed to be of no concern to the Nepalese.
We stopped for a meal of flat, broken rice, chicken curry and tea (which the Tibetan lady kindly treated us), before the driver and group decided it was safe to enter Kathmandu.
By the time we reached our hotel it was about 8pm. We found out that the city faces some major challenges with electricity and our bathroom had none (until 11pm) so we couldn't shower.  The internet was also not working due to the electrical outage, so instead we walked down the brightly lit tourist-friendly, Thamel Street. It reminded me a lot of Khao San Road in Bangkok – Money changers at every corner, hippy gear, jewelry and all sorts of souvenirs.  We bought a couple of mangoes, some books and headed back to our guest-house.
Walking tours
The following morning, after we had applied for Indian visas, we decided to do a walking tour of south Thamel and visit Durbar Square in Kathmandu. The strike was still ongoing which meant that during the day, there were no vehicles on the road, nor were the shops open.  However, on the upside tickets to the Durbar Square complex were not required, and we were able to wander around free of charge.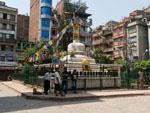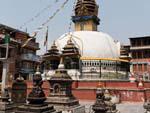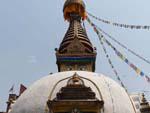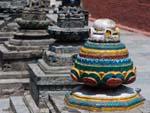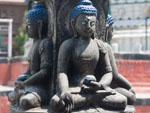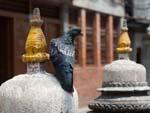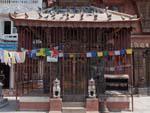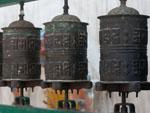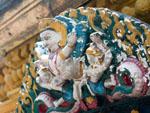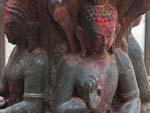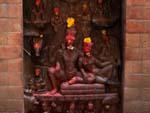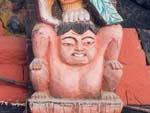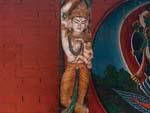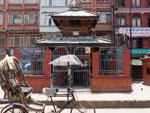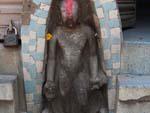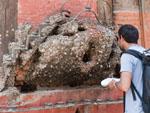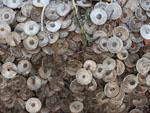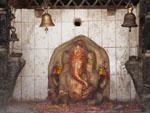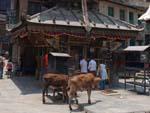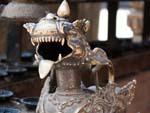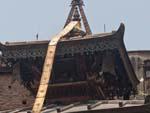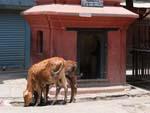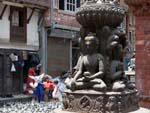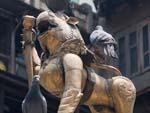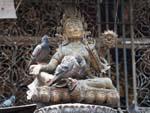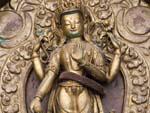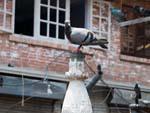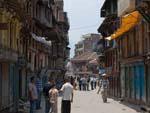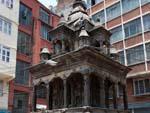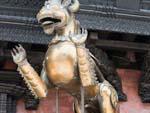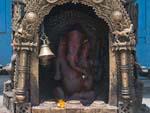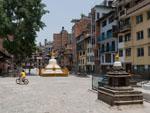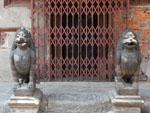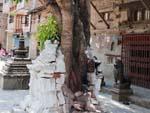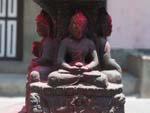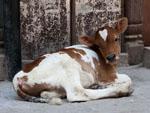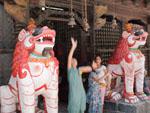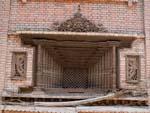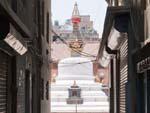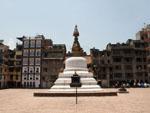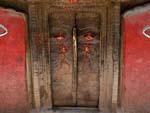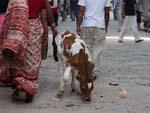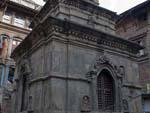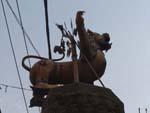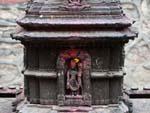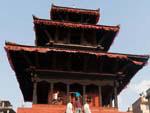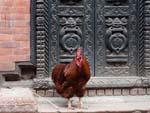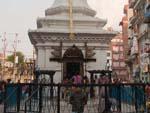 South from Thamel to Durbar Square

Thahiti Tole
Nateshwar Temple
Kathesimbhu Stupa
Nag Bahal
Parvati on Mt Kailash
Sikha Narayan Temple
Saraswati Shrine
Buddha statue
Wood with coins
Ugratara Temple
Haku Bahal
Annapurna Temple
Krishna Temple
Seto (White) Machhendranath Temple
Akash Bhairab Temple
Kichandra Bahal
Nara Devi Temple
Dance platform
Narsingha Temple
Wooden window
Bhulukha Dega Temple
Yatkha Bahal
South from Durbar Square

Kasthamandap
Singh Sattal
Large tanklike hiti
Bhimsen Temple
Kohiti water tank
Jaisi Deval Temple
Ram Chandra Temple
Tukan Bahal
Shikhara Temple
Musum Bahal
Ta Bahal
Machhendranath Temple
Hari Shankar Temple
Vishnu Narayan Temple
Adko Narayan Temple