Katharine McPhee And David Foster "Got Caught" Kissing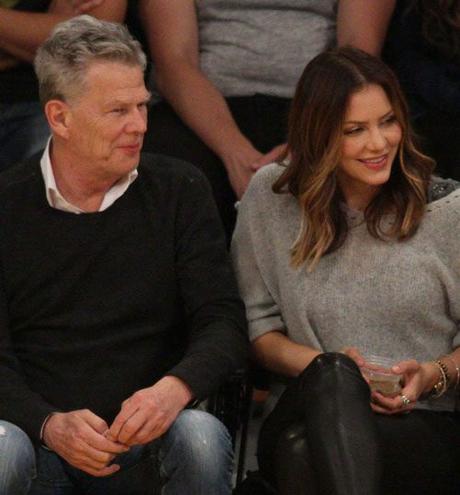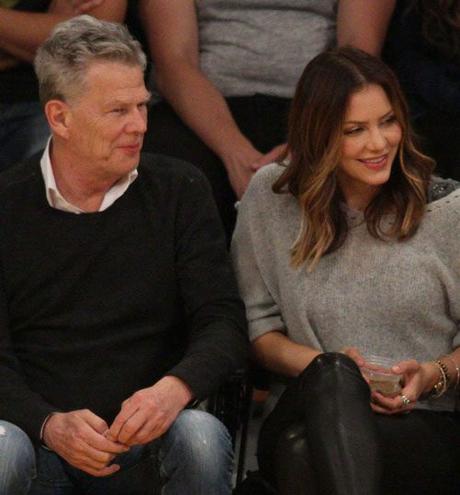 It must have been one of those rare non-single days for "pretty single" Katharine McPhee, because she got caught planting a smackeroo on her "close friend" David Foster.
UsWeekly says those two had a lunch date in Beverly Hills yesterday, and the Real Housewives stunt queen in me prayed it was at Lisa Vanderpump's table at Villa Blanca, Sur, or that other one. Instead, it was at some Italian joint. They briefly slobbered all over each other (aka she gave him a peck on the lips) while he "lovingly wrapped his hands around her arms." Ooooooo! Is that a breadstick in your pocket, or are you just happy to see me?
Exclusive! Katharine McPhee and David Foster were spotted kissing! https://t.co/n3RGfHjFmI

— Us Weekly (@usweekly) December 1, 2017
I dunno…Katharine made such a fuss about how she was still getting over her last piece that maybe we're just reading into this. Maybe she was just being a great friend and checking to see if David's breath seemed garlicky. You can't craft a Grammy-winning single with garlic on your breath! That scares away Ariana Grande!
Yeah, I know, they're def doing it. Even though these two make it seem like they're just friends, a source says it is more:
"When Kat talks about David, her face lights up. She's really so happy. They're actually so sweet together."
I mean, do we remember that refrigerator in his house when he was married to Yolanda Hadid?! My face would light up, too! While some of us may scratch our heads at the age difference since Katharine is a young thing on a CBS show and David is an old-type who likely watches CBS shows, the source says love doesn't know age:
"They aren't hiding it anymore. They aren't too public because she really likes him. David is really charming. The age difference might seem substantial to some, but they are really cute together and it makes sense."
These two have been spotted out on dates before, and David's daughter has even referenced Katharine as her stepmom (yes, the one who is two years older than Katharine) in a nice way, so I guess there won't be any catfights on the Foster piano bench!
Pic: Wenn.com
Source: Katharine McPhee And David Foster "Got Caught" Kissing
6 total views, no views today