Being a fan of quirky carryalls, my ultimate favorite brand in this category is Kate Spade. Ever since I started buying luxury carryalls, I always admired the range of Kate Spade bags which is playful yet has a luxurious vibe to it. The elegant and playful collection is relatable to women of all generations. This factor makes the brand so popular all over the world and its not hard to see why. Being one of the most well-known luxury labels among women each category offered by the label is truly one of a kind.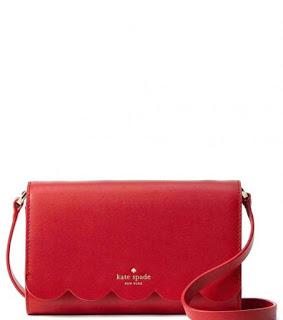 Image Source: KATE SPADE Red Magnolia Street Small Crossbody
If you browse through the range of Kate Spade bags, you will find so many attractive options for each occasion. No matter where you are headed to, there is a Kate Spade bag for you! The appealing collection offers satchels, backpacks, totes, cross body, wallets, wristlets, etc.  and a lot more for your every style preference. What I love the most about them is that they have very unique designs and are also budget friendly. You don't need to shell out a lot in order to purchase them. Plus, in the price bracket, amazing quality is offered which is like a win win situation.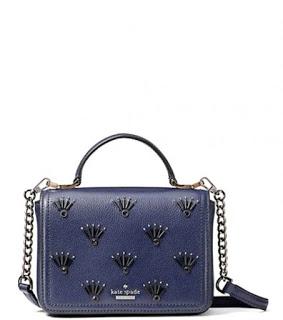 Image Source: 

KATE SPADE Blue Patterson Drive Mini Crossbody


They will compliment your outfits at every event and would definitely be the wow factor of the appearance. Their vibrance and quirkiness can capture everyone's attention and you can easily get your hands on them online in India at darveys.com! They offer the latest collection at the lowest prices as compared to other websites so you should not miss them out.