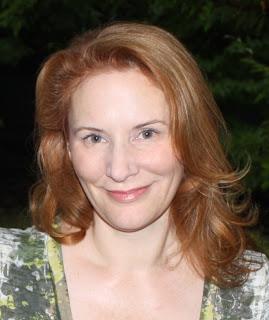 Kat Falls came up with the idea for her debut novel, Dark Life (Scholastic Press, 2010), during a writing exercise. Knowing that her 11-year-old son loved reading about the ocean, Wild West pioneers and, of course, the X-Men, she combined his interests and created a story premise that kept her up nights plotting and world building. Today, Dark Life has deals in eighteen international markets and is in development for film at Disney with the Gotham Group producing. Named an ABC New Voices pick for outstanding debuts of 2010, Dark Life was featured on The Today Show in July 2010 when it was selected by Al Roker for "Al's Book Club for Kids." Dark Life has been nominated for eight state book awards and Kat was awarded a Juvenile Literary Award by The Friends of American Writers. Scholastic Press released the sequel, Rip Tide, in August 2011. Each book has been designated as "A Junior Library Guild Selection."
Currently, Kat is working on a YA sci-fi adventure trilogy, Inhuman, acquired by Scholastic Press for publication beginning in Spring 2013.Kat lives in Evanston, Illinois with her husband and children. She attended
Rensselaer Polytechnic Institute as an undergrad and went on to receive an MFA in screenwriting from Northwestern University where she now teaches.
Kat on...
The Process...
I doubt anyone is going to want to emulate my writing method. I've written three books in the past five years, so you'd think I'd have created a sane, healthy work model, but alas, it still eludes me. When I write depends on what stage I'm at with my manuscript. I'm best at research and revision during the day when my penchant for organizing is in full swing – information, thoughts, words, piles of paper, laundry... I'm on it. But first-draft writing for me requires a very different energy–loose and day dreamy. I do that best at night-- 10pm to 2am to be specific. I think part of it is simply knowing that I can go deep into my story world and that I won't be interrupted at that hour.
Satisfaction
I get to leave the real world far behind and embark on terrifying and thrilling adventures in fantastical worlds of my creation. Do jobs get any better than that?
Knowing
It was more of a slow dawning than an instant epiphany. When I got out of college I moved to NYC where I worked at an insurance company during the day, writing newsletters. It was boring as hell, but paid the bills. I spent my off hours co-directing an independent film, only to realize that I hated production. On set, all I thought about was what I was going to write next. That's when I decided to put writing in the center of my life and I applied to grad school for an MFA in screenwriting.
Inspiration
My middle grade books, Dark Life and Rip Tide, are categorized as science fiction because they're set in the future on the ocean floor, but at heart, they're westerns. The theme I explore in Dark Life is that the survival of a group depends on the individuals' willingness to accept one another and work together. It's a theme straight out of Stagecoach. The Searchers, another great John Wayne film, inspired the sequel, Rip Tide. The series that I'm currently working on is for a YA audience and is also near future sci-fi. Inhuman takes place after a plague has decimated the population, so it's post-apocalyptic-- a genre that I've loved since childhood. My first taste was Stephen King's The Stand, followed by Richard Matheson's I Am Legend-- because in an interview King mentioned that it was his favorite book. Both kept my imagination buzzing long after I'd finished them. Likewise, so many of my favorite films fall into that category: Planet of the Apes, Logan's Run, Blade Runner, The Road Warrior, 12 Monkeys, 28 Days Later, Children of Men. I know those images seep into my writing today.
The First Time
I co-wrote a play in grad school that ran at a small theater in Chicago for six weeks and relished every laugh that we were able to wring out of the audience. I was also writing sketches for an improv troupe then and again, lived for the laughs. However, I moved away from comedy for my MFA short film and made a piece that was part fairy-tale, part horror flick, and very personal. I found the experience infinitely more satisfying. The books I write today are much closer in tone to my MFA film, though I always manage to slip in a little humor.
Advice
It would have been great if someone had advised me to be open to other forms of storytelling. I didn't even think about writing books and certainly not books for tweens and teens until after I had kids of my own. I had no idea that my geeky love of sci-fi and adventure would be seen as a plus in children's publishing.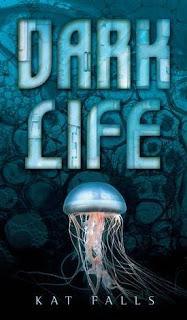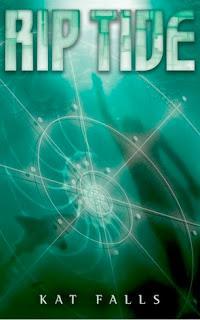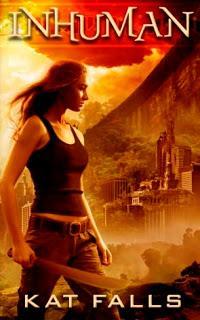 For more information on Kat's past, present, and future endeavors check here.