A crisp and delicious Knol khol / kholrabi pickle- a seasonal pickle
knol khol / Ganth gobhi/ kholrabi /German turnip is a lesser known vegetable as compared to cabbage,cauliflower and turnip,kale etc .It has a slightly sharp and distinct flavour and can also be eaten raw like turnip. You can make salad ,stir fry and pickle with this vegetable. Knol khol is quite popular in Sri Lanka,Kashmir,Maharashtra,Bengal,Uttar Pradesh,Assam etc.
As pickles have an important place in our meal and I also love making pickles so This year I tried making this Kashmiri special knol khol pickle which was very delicious and I really loved the crisp and crunch taste of knol khol in the pickle as it didn't turn soft like other pickles.
During Winters we often make stuffed parathas like Aloo Methi Paratha, Mooli Paratha etc . Stuffed parathas are usually served with curd and pickle. During summer we make pickle which last minimum for an year but during winter we make seasonal pickles which are quite easy to make and they go best with these kind of stuffed parathas.
I have posted different types of chutney and pickle recipes in my blog ,some are yearly type which have very long shelf life and some are made with seasonal vegetables like these- Fresh turmeric, ginger Chili pickle , Instant Carrot Green Chili Pickle , Gajar Aloo ka Achar , Tindora Kaa Achar ,and the most popular Punjabi Gobhi Shalgum Gajar ka achar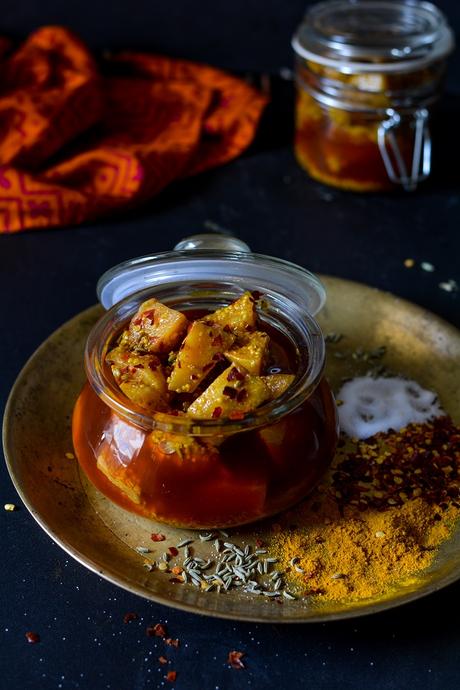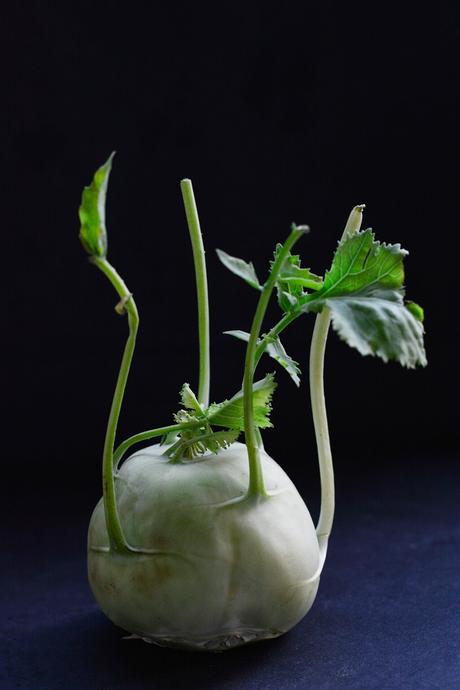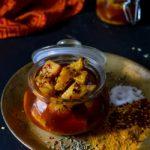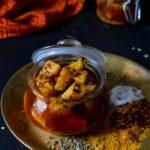 Crisp and crunchy delicious knol khol pickle