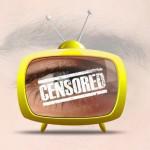 One serves Prince George's County, the other wields his power in Anne Arundel County.  One is a democrat who drove too fast the other is a republican who has been indicted on four counts of misconduct in office and one count of fraudulent misappropriation by a fiduciary.  Leopold's indictments stem from, according to his indictment, his use of county police officers as campaign workers and also using them to drive him to parking lots where he had sex with a female county employee.  The officers were also employed by County Executive Leopold to keep his live-in girlfriend from finding out about his parking lot lust liaisons.
But if you google Toles and John Leopold, most of the recent stories that are on Prince George's County Councilwoman who drove over 100 miles an hour and got a warning from a police officer.  She abused her power and drove way too fast for no better reason than she was running late.  I've driven on the beltway and I've driven too fast but what I noticed is that a lot of you were driving too fast right along with me so I guess I'm not so bothered by her stupidity.  What bothers me is the slight of hand that takes place between our officials and the way media covers it.
Marion Barry: NATIONAL HEADLINES.  Jack Johnson: NATIONAL HEADLINES.   Karen Toles: NATIONAL COVERAGE.  County Executive John R. Leopold HAS SEX ROMPS IN THE PARKING LOT, USES HIS SECURITY DETAIL FOR REELECTION CAMPAIGN WORK & PAYS THEM OVERTIME WITH COUNTY MONEY: media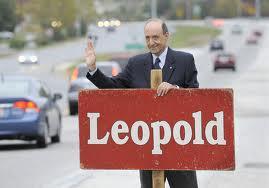 coverage is minimal.
Maybe because Karen Toles plays into the stereotype of the out of control Black politician running rampant in the majority Black county right outside DC, her story has blown up.  But print and televised news coverage of good old Anne Arundel County's County Exec. John R. Leopold is hard to find.  I so appreciate the Washington Post for staying on top of the story but the local on air news has shown little interest in this salacious story of greed, power, sex, and lies.  Is it because Leopold is white? Republican? Male? What is it?  Why is it? 
Leopold called Prince George's County to the carpet when it was announced that the state's Department of Housing and Community Development would be moved from Anne Arundel County to Prince George's County, saying that they move would squander millions.  Seems that the County Executive has selective conservative tendencies much like most of the people in his party.
There are calls for Leopold's resignation by the International Brotherhood of Police Officers and Joanna Conti, who ran against him in 2010 for County Exec. but this is all the news channels are covering:
I saw some video stories from 2 days ago, 5 days ago, and such on Leopold's indictment but nothing as embarassing as the Toles story.  Maybe Toles should consider changing parties before she changes lanes.