Kara Connolly is a name you will start to know as this singer/songwriter is already working with people to not only help her make her mark but make her music something extraordinary.  We were lucky enough to be able to catch her to talk about her new album.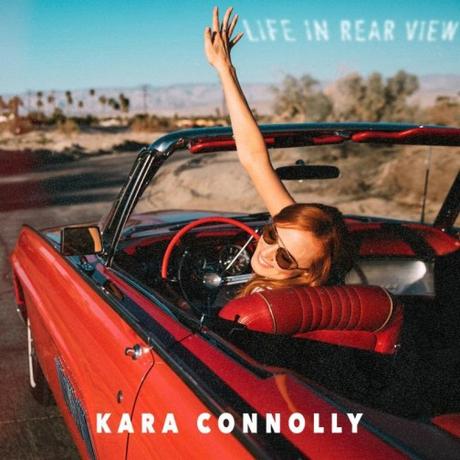 You just released your album a few months ago called 'Life in Rear View'.  Why did you name your album this?
I named the album 'Life in Rear View' for a couple of reasons. 1) It's all written from personal experience, about my life, and mostly centers around taking a look in the mirror and letting what no longer serves you fade into the rearview in order to grow as a person. 2) A lot of the record sonically feels, to me, like music you should listen to while driving either on an introspective, solo trip or on a road-trip, top down, in the sun with your four best friends singing along.
What songs on this project took the most work?
I would say that 'WTF' and 'Other People' probably took the most work because they're the two that changed the most from their initial conception so to speak.

'WTF' was close to complete in my first night of writing it, but I kept messing around with new lyrics, changing the chorus around a bit, the bridge entirely, and a couple of lyrics within the second verse. It was one of those songs where I pretty much was testing out new lyrics even months after initially writing it to see what, if anything, would fit better. I even tried to change the song concept around a bit, but then ended up going back to my original idea. I'll do that sometimes where I drive myself crazy trying to top something just to ensure that what is there is the best it can be.

'Other People' came to me in spurts, which is why it was a bit difficult to conceptualize the finished track. I first got the melody of the song and the "Now we're dancing with other people, orbiting around the same sun" lyric of the chorus. Then, I continued to fill in the rest of the song up until just moments before recording it. The bridge came to me in a dream the night before. My producer convinced me the song was worth finishing after hearing a few seconds of a crappy, unfinished voice memo.
Every artist has a favorite song they have on an album. What is yours and why?
Well, I'm glad I finished it because my favorite song on the album is actually 'Other People.' I like that the song can be done in a variety of ways and yet still expresses a different aspect of myself. The album version has its dynamics with the keys and the strings coming in and the breakdown, which to me ends in a song that feels both youthful and bittersweet. But then I play it live very stripped down so you get to hear a different side of the song that is more somber, melancholic, and coming of age…maturing to realize that life is messy and isn't always perfectly tied up in a bow.

I also feel like I was able to capture an emotion that I was experiencing, and still do experience, but is difficult to express. It's about when you get out of a relationship and how strange it is to think that person is still out there, going through the daily motions of their life, just without you. It deals with the passage of time and distance and drifting apart. At the moment, I can't think of a time in my life when that message won't be relevant to me. It's something I think about a lot.
As an artist who have you looked up when you were working on crafting your work?
I grew up listening to a variety of artists in different genres and think that undoubtedly seeped into my music, mostly subconsciously. I definitely admire Taylor Swift and the way in which she creates moments around her music and maintains a relationship with her fans. Each album cycle has its unique message and identity, while somehow still feeling like a natural evolution and true to Taylor.

I know she's now the biggest superstar on the planet, but I've been following her career since the release of her very first song so I find it interesting to look at her life and body of work and learn from it. At that age, I love how she wrote about her experience from the lens of a teenage girl as opposed to men over-sexualizing and writing what they think a teenage girl should be going through.

She's certainly got her naysayers and hasn't come out of the fame game unscathed…I, myself, don't always love everything she puts out or every decision she makes…nor am I supposed to…but I find that interesting as well to see her keep fighting, changing, growing, trying new things, and yet always remaining persistent and coming out on the other side. The girl never gives up and I admire that. She always has some greater vision and works with what she's got. She's had her fair share of haters since the very beginning saying she can't sing, etc. and yet she's proved them wrong and ended up with one of the most successful careers of all time. There's something inspiring in all of that, to me. I don't think I've attempted to follow her work when crafting what it is I write about or the sounds, but I hope to take some lessons from her growth, way of doing things, and her journey.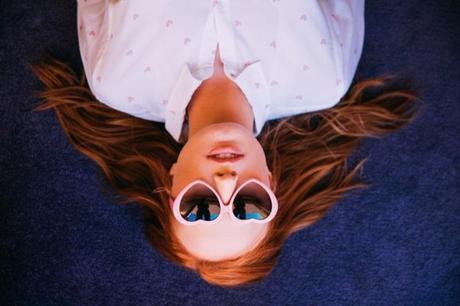 What type of music are you listening to now?
Right now, I'm listening to a variety of new music. I love what peers of mine like Teddi Gold are doing and I'm grateful to get to write with someone I admire. I'm currently listening to Sigrid, Kacey Musgraves, old school Madonna, Maren Morris, Ingrid Andress, Jade Bird, Sasha Sloan, Dua Lipa, Astrid S…basically a lot of female singer-songwriters…oh, and always John Mayer! I pick and choose songs I fall in love with and basically just listen to those over and over. Then, I try to listen to what's trending, feel like a lot of it sounds repetitive, and through that somehow stumble across a song from a new artist that I really respect and love.
What have you learned when making this new album?
I learned and am still learning how to be discerning with who I work or spend my time with, how to ask for what I want, how to lead, and how to find a work-life balance that leaves me open to creativity so I can continue to write. I'm currently learning what I'm sonically into and how to take the best parts of sounds I like and distill that into a sound that works for the style I write. This record was really my very first time in an official recording studio, finishing and releasing something so I truly learned so much.
Will you be going on tour any time soon? If so where can our readers find out where you are going to be at?
I did a big show on both coasts (NYC and LA) for this record and now am getting back to writing and recording new music. My hope is to do a mini tour or pop up in various cities as I can (the NY show came up very quickly) so follow along on my social media for updates (@karaconnolly on Instagram and @mskaraconnolly on Facebook and Twitter) or on my website at www.karaconnolly.com under "Tour" to stay up to date.

I learned so much from this last project that I'm eager and ready to write more and showcase that in new music.
We would like to thank Kara for taking the time and talking about her music with us.  We also would like to celebrate her album release by having her take over our Instagram account next Tuesday, September 3rd. And not only will she be taking over our Instagram, but she will be chosen a winner to win a limited edition of her album and signed by her! What a great way to come back to reality from the holiday weekend. So make sure to follow @Entertain_Jolt on Inst