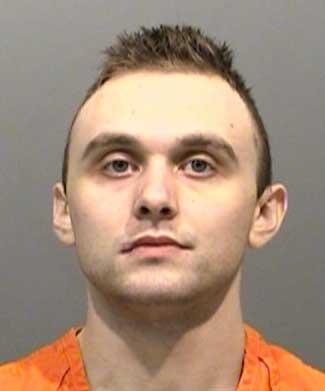 The Denver Post
A Kansas man whose gun was used to accidentally kill a 5-year-old boy was sentenced to 16 years in prison Thursday.

In December, 2011, Adam Dean Laham was visiting friends who lived at the Eagle Crest Apartments, in Lakewood, and slept in a room belonging to three children, ages 3, 5 and 6.

Laham, 24, put his Kel-Tech semi-automatic handgun on a box he was using as a nightstand in the bedroom.

On the morning of Dec. 23, the adults were in the living room and the children went into their room to play video games.

Family and friends told a Wichita, Kan., television station in 2011 that the adults heard a shot and ran into the bedroom. They found the 3-year-old still holding the gun. He had shot his older brother at point-blank range.

Later, police found numerous guns inside the apartment, all loaded, all with a round in the chamber.
Laham pleaded guilty In Jefferson County District Court last November to negligent child abuse resulting in death. While on bond awaiting sentencing, he was arrested three times on drug and gun charges in Kansas and Arkansas, according to the District Attorney's office.
 
Prior to the incident, he qualified as a lawful gun owner. Isn't that a hoot? Is it any wonder why we don't trust gun owners to act responsibly?
The problem is obvious.  A large percentage of so-called lawful gun owners are guys like this who have yet to sustain their first felony conviction.  Because of the gun-rights fanatics' efforts, led by the NRA and gun manufacturers, these
hidden criminals
have all the rights and privileges as everyone else.
The solution is obvious. The rights of all gun owners need to be infringed a little bit more.  That doesn't mean they can't own guns, that simply means they need to be better qualified and more strictly regulated. And, as importantly,
when they do something wrong with a gun
, they need to lose their gun rights entirely.
What's your opinion?  Please leave a comment.