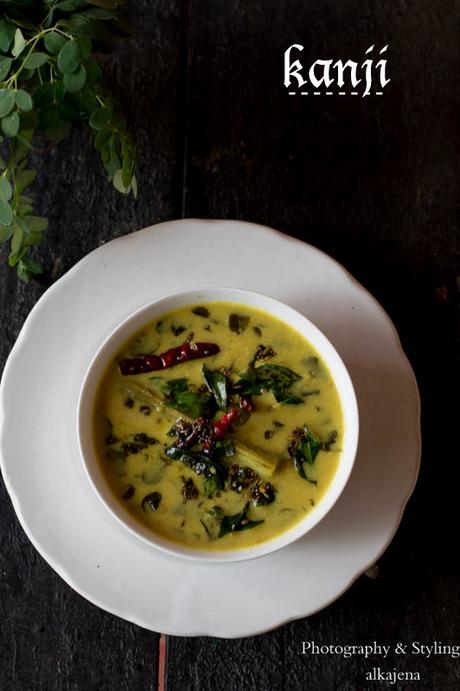 Kanji is an authentic Odia dish that is quite popular in Southern part of Odisha which is
basically a soupy based dish with a unique sour taste. Normally Kanji is cooked during winter months when all the vegetables are abundantly available, but now
a days it is made throughout the year. Use of lots of vegetables along with the Curd makes this
a healthy dish by nature.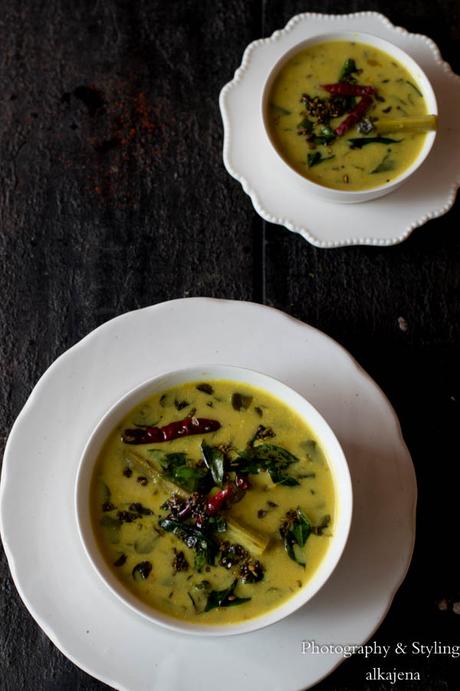 Usually three types of kanjis are made in Odisha as told by my mother: pariba kanji( Kanji made with vegetables) , saga kanji( kanji made with leafy vegetables) and Sukhua kanji( Kanji made with dry fish). Kanjis are made with either Dahi as the base or Torani( water from the water rice or Pakhala) or Peja( the water from the cooked rice). In villages in older days when refrigerator was not there , the women folk of the villages used to keep little Torani with Peja in a container and keep adding the same everyday upto 7 to 8 days till the liquids gets fermented. After which they used to add salt, turmeric and sufficient water to the fermented liquid and cook with vegetables or dry fish to arrive at this spicy tangy soupy like dish.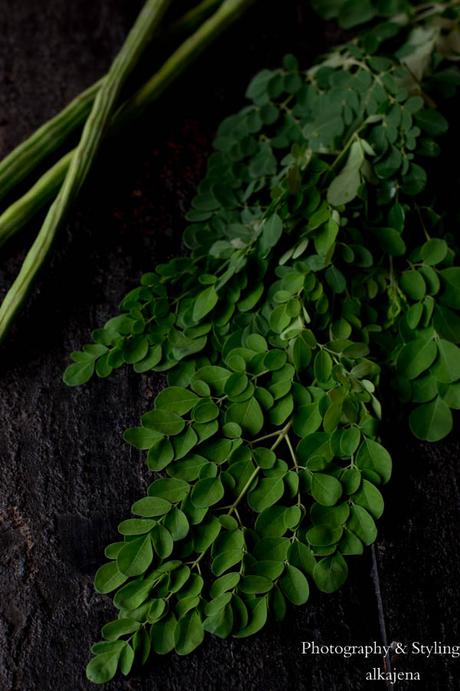 For this #Foodie Monday Blog Hop , the theme is #MothersDaySpecial and I have a hard time choosing a recipe to post as whatever I know about odia cuisine, it is from my mother only and she does not eat any other food than odia food. When I try to think what is my mothers favorite recipe, I realize all these years it is our choice which she took care of but never told what is her choice of food she wants to eat. For her we are her world and our choice has become her choice. So preparing a recipe with her favorite vegetable i.e drumstick comes to my mind. I have seen her making a lot of dishes with drumstick and recently I have made drumstick pickle for her also. I have decided to make Kanji which is a very rustic flavourful soupy things with drumsticks and its leaves for Mother's day keeping my mother's choice for simple and traditional food in mind.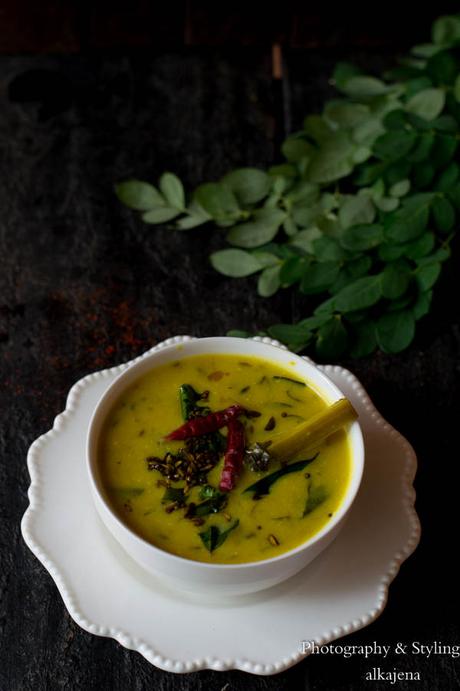 It is said ,If you have a drumstick plant on your garden ,you seems to have a doctor at home.  Drumstick increases appetite, help to reduce headache and diarrhea, purifies blood and excretes  toxins out of the body.  Drumstick leaves posses the  power of reducing the sugar level in the blood and it might be the reason for which  Sugar patients are recommended to take drumstick leaves to make the level of sugar normal in the blood. 
Cuisine: OdiaPrep time: 15 minutesCooking Time:20 minutesServes:4Ingredients:-
2 tsp Garlic-Green chilli paste
Vegetables Needed:  
1/2 cup drumsticks leaves 
For Tempering: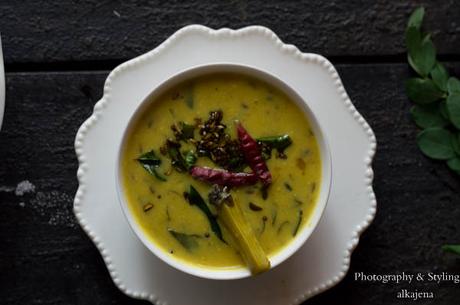 Let's learn how to make this recipe:
Combine together curd, water, gram flour(besan) and ½ tsp turmeric powder(haldi). Whisk well or 

blend it in a blender to a pulse to make a smooth lump free mixture.  Keep it aside.
Wash and cut the drumstick into 3 inch long and pluck out the leaves from the stems of the drumsticks leaves.
In a heavy bottom pan, heat oil. 

Add hing (asafoetida)

 and a

dd drum sticks and it's leaves and sauté for 2 to 3 mins.
Add  green 

garlic paste 

chili paste, fennel powder. Saute very well.
Cover and cook for 2 to 3 mins.

Reduce the heat to low.  Add the blended curd mixture stirring continuously to avoid curdling.
Add salt and allow it to boil. Keep stirring.

Once it starts boiling, cover and simmer for 15 to 20 mins or till the drumsticks are well cooked.
Adjust the consistency and seasoning of the kanji as per your requirement and 

Cook for another 3 to 4 mins.
Heat oil in small pan. Add mustard, allow it to crackle.

Add fennel seeds and curry leaves, fry for few seconds.

Add broken red chilies, fry for another few seconds.

Pour this tempering immediately over the prepared kanji and cover .

Serve this yummy and sour Kanji with any rice dish.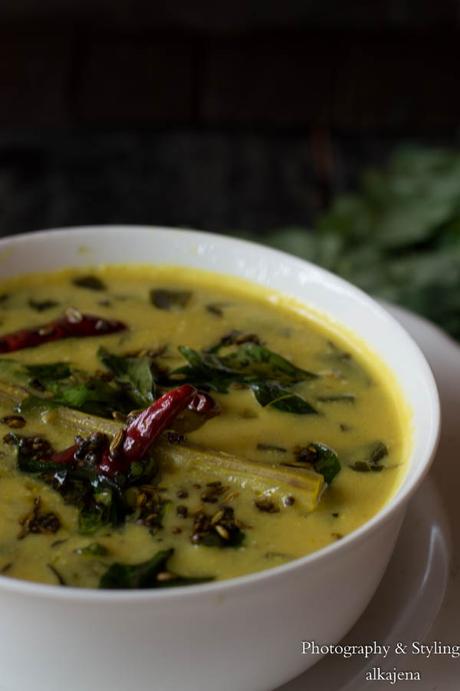 This is going to be part of our #39th Foodie Monday Blog hop theme of #Mothersdayspecial