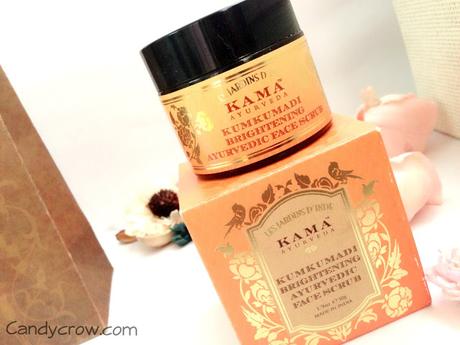 Kama ayurvedic kumkumadi face scrub is specifically formulated with pure ayurvedic kumkumadi oil, a miraculous beauty fluid which is made with 12 precious and rare ingredients to help smooth fine lines, illuminate skin color and promote new cell growth.  It is blended with finest saffron from Kashmir to reduce dark circles and pigmentation. Finely ground sweet almond, rich in Vitamin E & D nourishes and nurtures while exfoliating pollutants and impurities for a glowing complexion.

Price: Rs995 for 50g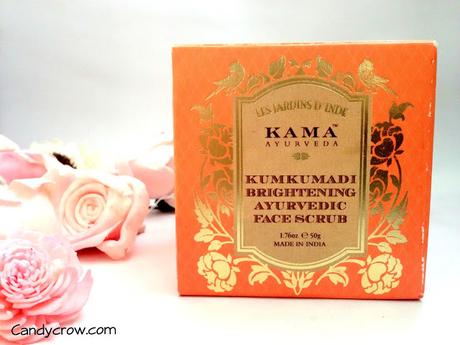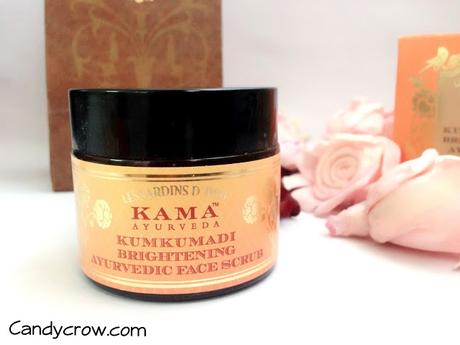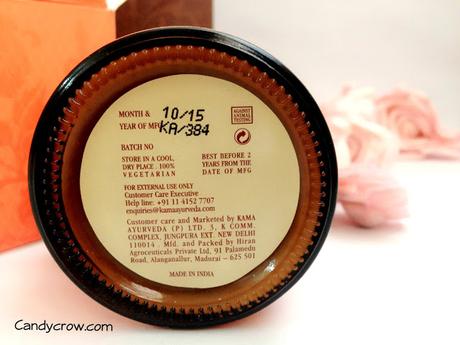 Kama face scrub comes in a glass jar with a black screw open cap. It comes along with a

wooden spatula

 to take out the product from the jar without dipping our fingers in it. Scrub is creamy in texture and has a mild fragrance. It has finely milled

almond and walnut particles

for exfoliating effect.
I apply it in on clean wet face, massage it for 2 minutes and wash it off with warm water. It aids in removal of dead skin, and whiteheads. I will not say that it completely removes off blackheads but it has some effect on it.
 It leaves skin

smooth and clear

. It doesn't make skin oily or dry, as the scrub is creamy in texture with mild scrubbing agents it can be used on

sensitive and acne prone skin

too. The only down side of this product is it's price. If you don't mind spending some extra bucks on natural product it wouldn't be such a big con, after all it is 99.45 % natural scrub.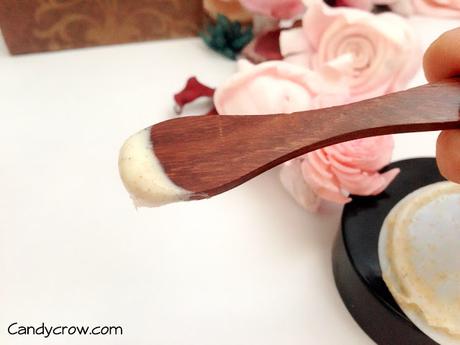 Yes or No?
YES! If you are in for luxurious and all natural mild exfoliator.
CC Rating: 4.5/5