Happy Hump Day! Today I'm sharing a DIY paper art piece I created for Homedit inspired by the colorful and geometric sensibility of kaleidoscopes. Large scale art can be quite costly, but get creative with geometric paper shapes, and you'll have room-defining art in about an hour. I think this piece would be super fun in a nursery!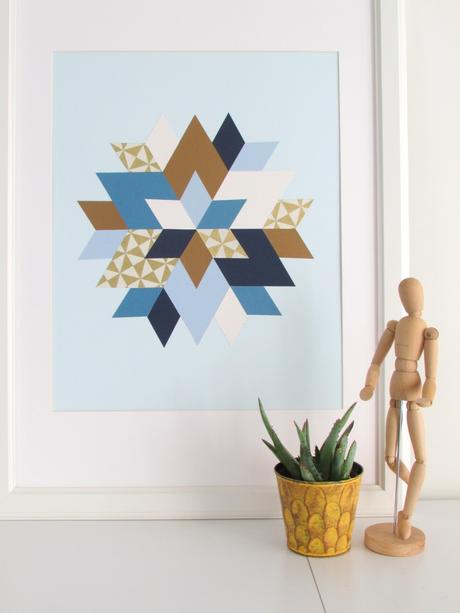 I created this tutorial while watching the movie,
Copenhagen
, on Netflix. Has anyone seen it? I hadn't heard anything about it, but I thought I'd give it a shot since it would just kind of be on in the background while I was cutting paper diamonds, but I actually really liked it. It's a little dark and complex, super intriguing though. I found myself straight up watching the movie and finishing up this project afterward. I love it when movies can transport you like that.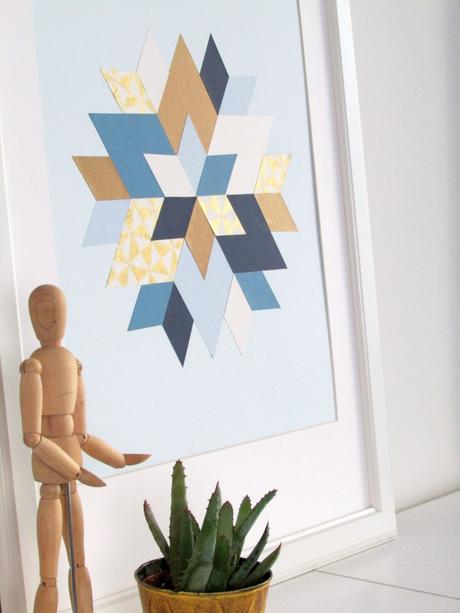 Anywho–I digress! Go check out the deets on creating a graphic, one-of-a-kind paper art piece for your own home.