The Kaelen Fall/Winter 2013 Collection was young and soft, juxtaposed with an edgy-chic feel. With grays, purples, blacks, silvers and light pinks in sheer floral organza fabrics to laser cut leather and sheering. A few pieces were layered in ways that was reminiscent of the days of grunge with a dress that was paired with a tied around the waist shirt and looser cut overcoats.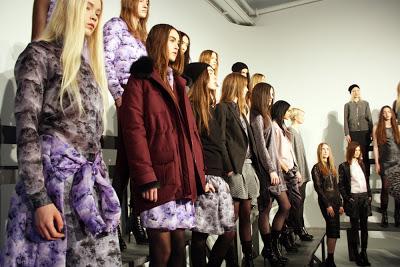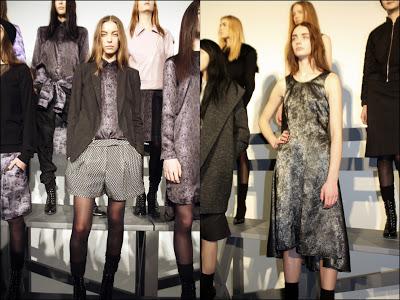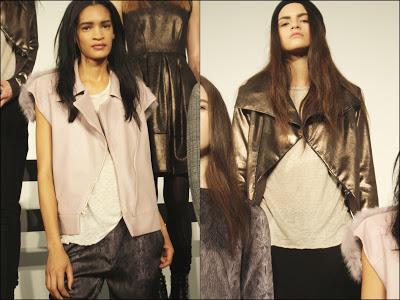 The designer Kaelene Haworth used a layered peony print in the lavenders and grays on a light organza fabric for a few of the dresses and shirts. She paired those printed dresses with heavy parkers perfectly to bring them in to the fall months.
***Thank you to Fashion and Beauty Contributor, Nicole Solimano of NY on my Mind for covering the Kaelen Fall 2013 Show for My Life on and off the Guest List this season. Make sure to check out her blog.