Red Hot German Psych-Metal Power Trio to Unleash Eagerly-Anticipated Third Record
"The sound is flawless. Kadavar are legit" -
DECIBEL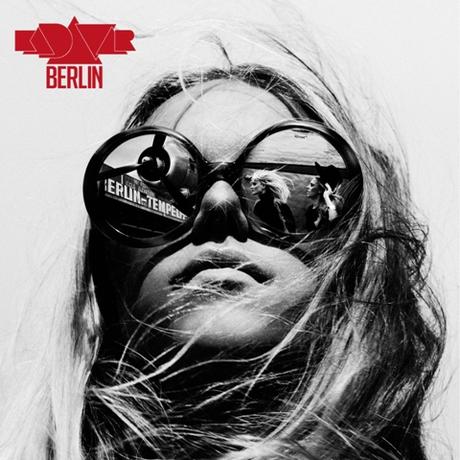 KADAVAR's Third LP, Berlin, Will be Released August 21
Towering psych-metal trio KADAVAR will release its new album, Berlin, on August 21 via Nuclear Blast Records. The record is the band's third, following its 2012 debut, Kadavar, which has hailed as "perfectly styled 70s psych-metal from a Berlin trio that cheated on Led Zeppelin with Pentagram" by SPIN and 2013's Abra Kadavar, which Popmatters rightfully claimed "takes us back to the origins of metal". Berlin is the first KADAVAR studio album to feature bassist Simon "Dragon" Bouteloup, who joined with guitarist / vocalist Lupus Lindemann and drummer Tiger in 2013 and has toured the world as part of the "must-see" live band ever since.
KADAVAR has met to well-earned, worldwide acclaim since its formation in 2010. Relentless road dogs, the unit has toured the world incessantly, including European and North American headlining treks and time spent sharing the stage with like-minded acts SLEEP, Electric Wizard and Saint Vitus.
 As part of its 2014 North American tour, KADAVAR was hailed as being "in the same class of like-minded label mates Graveyard" by SF Weekly, while Metro Philadelphia gushed that "KADAVAR has cast a spell on all fans of solid riff-driven yet doom-like 70's hard rock à la BLACK SABBATH or PENTAGRAM." Exceptionally strong performances as part of the Austin Psych Fest (video) and SXSW in 2013 and 2014 provided critics concrete proof that the threesome is the absolute real deal.
Now, with the release of Berlin, KADAVAR puts its best foot forward, delivering a tour-de-force of an album that 
is at once powerful, expressive, confident, and commanding; inspired by both their beloved hometown and the hundreds of foreign cities the band has rocked during its never-ending global travels. 
In advance of the release of Berlin, KADAVAR debuts the first music video from the album, for the song "The Old Man". See it now at
this location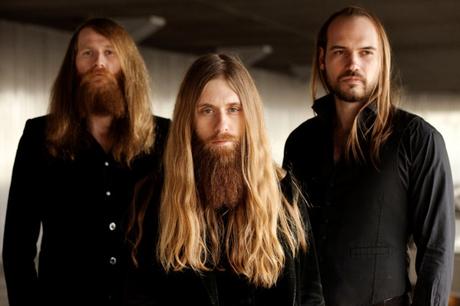 KADAVAR

: 
Tiger (drums), Lupus Lindemann (guitar, vocals) and Simon "Dragon" Bouteloup (bass)
Berlin t
rack listing:
     1.) Lord of the Sky
     2.) Last Living Dinosaur
     3.) Thousand Miles Away From Home
     4.) Filthy Illusion
     5.) Pale Blue Eyes
     6.) Stolen Dreams
     7.) The Old Man
     8.) Spanish Wild Rose
     9.) See the World With Your Own Eyes
   10.) Circles in My Mind
   11.) Into the Night
   12.) Reich der Träume (Bonus Track: Nico cover)
     Berlin is available for pre-order purchase now at this location.
Follow 
KADAVAR on social media:
 Facebook:
/KadavarOfficial
     twitter: @KadavarOfficial
     Instagram: @Kadavargram
 "supremely badass rock & roll" - AUSTIN CHRONICLE

   "Beamed in from a time when heavy rock meant heavy riffs instead of a million genre-specific mutations...like a lost treasure from 1970" - THE BIG TAKEOVER

   "a horns-in-the-air inducing combination of no frills stoner jams and unapologetically riff heavy rock n' roll. Prepare ye'self for a wicked bangover." - FLAVORPILL