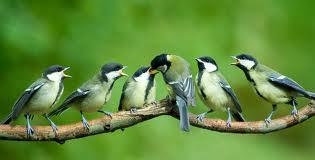 Kadalundi Bird Sanctuary is a scenic stretch which hovers over huddles of islands in the district of Mallapuram. Lovingly known as heaven of birds this stunning sanctuary enormously is rich in scenic and natural beauty. This impressive bird sanctuary spreads over 3 km which is beautifully endowed by the small sprawling hills which offers the picturesque view of the nearby river named Kadalundi which meets the enormous Arabian Sea making this place wonderful one.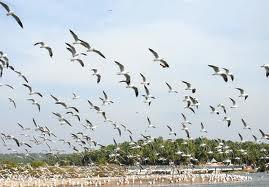 This amazing Bird Sanctuary which is situated at 200 meter above the main sea level and is located just 19 Km away from Kozhikode, Kerala. This sanctuary is home to more than 100 diversity of native bird and it is also estimated that every year more than 60 species of foreign birds come here in large numbers. Large variety of fish, crabs and mussels are other center of attractions here.
Its home to birds like Whimbrels, Herons, Gulls, Sandpipers, Terns, Malabar Hornbills, Woodpeckers, Plovers, Kingfishers, Darters, Brahminy Kites and many migrated birds truly make this place more beautiful and worth to explore. The silence in this forested area is break down by the chirping and singing of birds offering colorful vistas to this place and making your travel to Kadalundi Bird Sanctuary an unforgettable experience.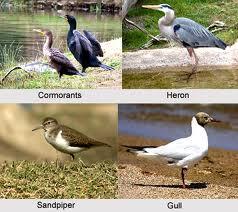 Since this wonderful sanctuary is located along the coastal area the temperature remains superb throughout the year. Though the vacationers to this place visits throughout the year. Though the best time to visit this bird sanctuary is considered from the month of early December to late April, visiting this sanctuary in early morning is mostly likes by the vacationers. Picnicking, Photography, Trekking, Fishing and numerous other activities can be indulged on your visit and which truly is enjoyed by the vacationers here. Apart from all these vacationers also can enjoy and catch the superb site of numerous species of butterflies and moths flying everywhere. Varieties of crabs, Mussels and Mudskipper are other amazing attractions to be watched here along with crocodile and fishes.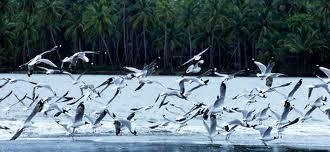 The nearest airport situated to this renowned sanctuary is Karipur International Airport which is just 23 km away and the major rail head is Kazhikode which is only 19 km. By road this Sanctuary is located only 19 km from Kadalundi, thus getting here from any part of the country is very accessible by all the means of transports. Visit this scenic place with your family, friend and your loved one which truly will offer you bagful memories to rejoice forever.