Kaabil starring Hrithik and Yami officially Announced today
Kaabil: Producer Rakesh Roshan and Director Sanjay Gupta
Hrithik Roshan and Yami Gautam quite excited about their new journey Kaabil
Producer Rakesh Roshan today announced official beginning of Kaabil. Hrithik Roshan is always most admired actor of Bollywood. He is paired with Yami Kaushal in his next movie Kaabil. The movie is being directed by Sanjay Gupta. Hrithik is quite excited about this new journey. He is evidently the most hard working and dedicated actor in Bollywood. He prefers to perform his stunts without any help from a duplicate performer. He never runs after movies. He is probably the top paid actor in India. This is a revengeful love story carrying a lot of twists in the story.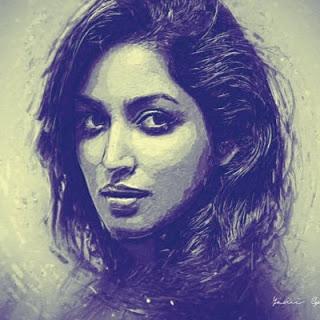 Source: @yamigautam
Hrithik Roshan has been a fantastico actor of Bollywood. He prefers to work  in fewer movies delivering in best. He is the best bet in Bollywood. He has a large fan following. His fans eagerly await for his upcoming movies. It is almost a movie in a couple of year on an average. Hrithik prefers to work in a meaningful movie having a decent story and demanding a tough performance from the actors. Anyone who is working along with him in any of his movies can vouch for how difficult it is to perform and deliver their best while working with one of the best performers of acting world. Kaabil would present Hrithik Roshan in an entirely different kind of role. It is a love-action-revenge drama.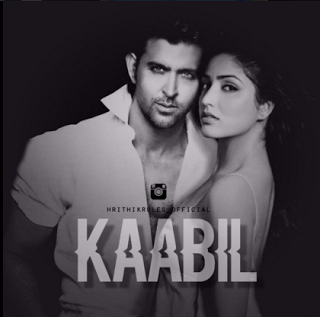 Yami Gautam is a polished actor. She is busy currently in promoting her recent release Sanam Re. This will her first movie with the legendary actor Hrithik Roshan. On the other hand Hrithik is at the verge of completing his movie Mohenjo Daro being directed by Ashutosh Gowarikar. The shooting of Kaabil will be starting with immediate effect. The timelines are kept tight for this movie. It is planned to be completed with a span of three months. It means it will be on a superfast track thus demanding a lot of time and dedication from its entire team. Hrithik and Yami are definitely heading for the toughest period of their life. We all know that Hrithik never compromises with his acting from any angle. And when it is being produced by none other than his father Rakesh Roshan, it has to be a fully dedicated job. Even otherwise he never compromises with the quality and delivery irrespective of who are the director and producer.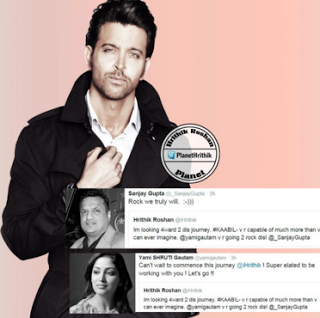 Since the announcement for beginning of shooting is made in the morning, there are a lot of other details being awaited. The shooting locations are yet to be disclosed. Reportedly initial shooting will be done in Mumbai on the sets and then the team will move for outside locations. There is a lot of excitement about its music and story. The release date though is yet to be announced but most probably Kaabil will get released in around Diwali this year. Everyone is eager to watch
fantastico
Hrithik Roshan in action. There is reportedly a good amount of romance in the movie with Yami Gautam.
This blog post is inspired by the blogging marathon hosted on
IndiBlogger
for the launch of the #Fantastico Zica from Tata Motors. You can  apply for a test drive of the hatchback Zica today.