What Is JustRetweet?
JustRetweet may be what you need for Twitter. Are you tried of not getting many retweets over on Twitter?
Then enlist the help of JustRetweet and experience the difference!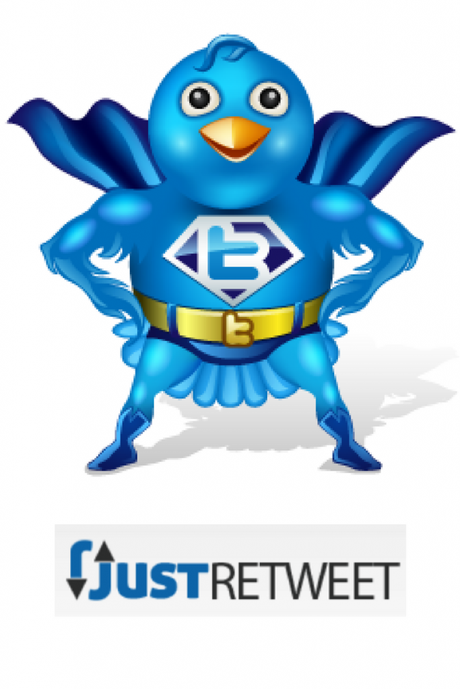 Have you heard of JustRetweet? It's a wonderful way to spread your message across Twitter by sharing others tweets on Twitter. This is a 3rd party blogging application for Twitter. Members earn credits when they retweet or like your tweet. When you assign credits to your message then other users will retweet your messages.
Have you heard of JustRetweet? It's a wonderful way to spread your message across Twitter by sharing others tweets on Twitter. #Twittertips Click To Tweet
How To Use JustReTweet
I learned of this application from Ms Ileane, over at Basic Blog Tips a long time ago. She is wonderful at podcasting and more! You can watch her demo here. on YouTube.
How often should you use this 3rd party application? I'd recommend at least once a week and maybe several times a week. The more people that use JustRetweet, the more content there will be to share. I'm always happy when I see new people using this JustRetweet tool. It gives the users more content to share.
As an illustration, it is easy as 1-2-3. Sign up, post your tweets and get more followers!
Why JustRetweet?
More Followers
This Re-Tweet app has been a favorite of mine for years now. I've used it pretty regularly and it does generate more Twitter followers. You can meet more people in your niche from this app. It is a FREE app to use. If you are looking to gain more influential Twitter followers be sure to check this posts out by Simon.
This sharing app also has been around for years. It's not like Co-Promote that shut down after a time and left it's users without any notice. Even users that paid for their services!
JustRetweet has been around for at least 5 years and is a trusted 3rd party app.
More Facebook Likes
JustRetweet also allows you to like posts via Facebook and share with Google+. (You do get points for both)
Yes, it is NOT just for Twitter. You can like others posts via this social media tool. Of course Facebook likes aren't counting for a lot today but it may drive people to your Facebook page. A little added benefit along the way.
More Traffic to Your Website
I have seen the stats for Inspire To Thrive that show JustRetweet as one of the top 10 referral sources since I have been using this application.
Social Proof
Using social media tools like JustRetweet also expands your social proof. Others will be retweeting your information and some will come to visit your blog post before sharing.
JustReTweet Points
The more points you have the more your tweets will get re-tweeted. By your re-tweeting others tweets you get points.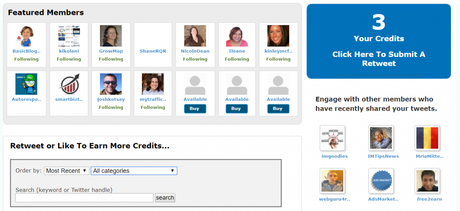 You can also enter in your own website/blog and it lets others view it for 30 seconds to gain points.
When you set up your tweets you can choose how many points to give for it and how many followers you want the others to have.
For this reason Just Retweet is like being on Twitter and re-tweeting others. See a sample below. This is something I would normally tweet about.
RT @ijurisic87 7 Brilliant Security Tips for Your Blog Protection https://t.co/orSP04NHXr @webfactoryltd

- Lisa 🐥🐦🐤 (@Lisapatb) February 8, 2018
But with JustRetweet you can be assured of getting re-tweeted by others and not necessarily the same people that you re-tweet from there.
If you want to be a featured member on their website it will cost you a little cash. The cost is $10 with 2000 credits for 1 day. They do offer many more packages for you to choose from. You can get 100 FREE points for just signing up.
Lastly be sure to fill out your profile and your topics. This will ensure you will get others tweets in your niche.
Other JustReTweet Tips
Do check to see what you will be re-tweeting from JustRetweet before you do. You don't want to re-tweet any junk or non related content. Click on the links to read what others are sharing first.
You may also want to fill out all your information there so you can be found by others in your particular niche.
Be careful not to always retweeet the same tweets or your followers will get tired of seeing the same tweets again and again. Stay relevant!
Lastly do retweet from Twitter itself with your own words endorsing what others are tweeting. Never rely just on one app or tool for Twitter.
Be careful not to always retweeet the same tweets or your followers will get tired of seeing the same tweets again and again. Stay relevant! Click To Tweet
What Categories Are NOT Allowed on JustReTweet
The following are: Dating, Relationships, Health, Beauty, Diet/Fitness, Pets, Payday Loans, Insurance, Travel, Celebrities, and Music are not allowed. Most of the people who use this tool are bloggers as Ms. Ileane referred to on her video. JustRetweet is really about sharing content and not promoting products and services.
JustRetweet Is Not for Promotional Purposes
Therefore you must be careful not to have any links that are over promotional. If you see them you can report them too. (Been there, done that!) They are really good about not promoting spam on this network.
Is JustRetweet for You?
Will you be using this Twitter tool soon? If you are a content marketer or blogger, I do highly recommend this free 3rd party application.
I'd love to know if you use it or not in the comments below.
Need help with your Twitter profile? Be sure to grab my Twitter profile cheat sheet today!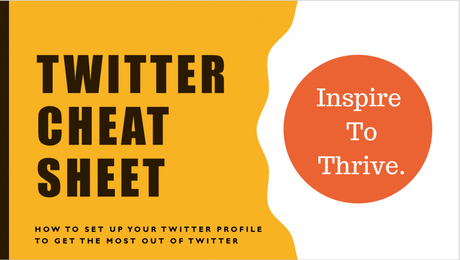 Are You A Smart Blogger? If Yes, You Should Know These 15 Powerful Blogging Tricks!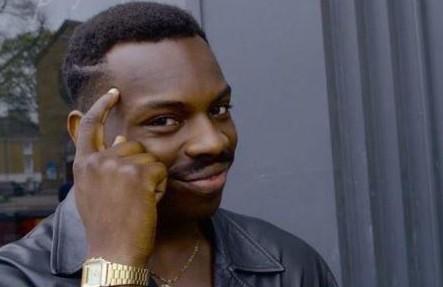 There's a reason why some bloggers are successful while most are not. The successful bloggers are smart and know what others don't. Are you one of the smart ones? Click here to read 15 of some of the most powerful tricks and tips that most smart bloggers use. Yes, these smart tricks can help you grow your blog in record time!
Powered by Kingged.com
Where Quality Content Is King!