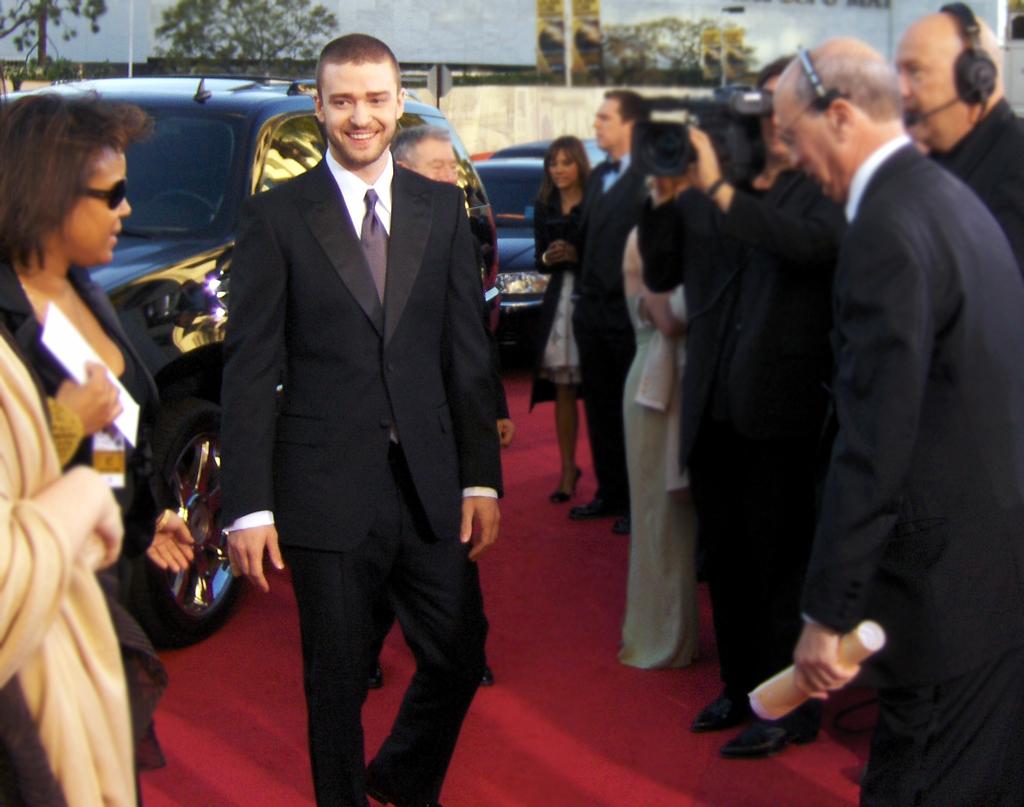 Justin Timberlake arriving at the 2007 Golden Globes. (Photo credit: Wikipedia)
Sorry ladies, you can cry me a river all you want but I think Justin Timberlake is kind of overrated.  Timberlake recently released an album after a seven-year hiatus.  His fans were clamoring for new songs to scream to.  Justin rocketed to fame through his appearance on the Mickey Mouse Club House, his relationship with Britney Spears and his participation in the boy-band 'N Sync.  His freshman album had a couple of hit songs.  So it's definitely understandable that those successes coupled with his background would ascertain him a level of recognition.
However, that doesn't mean he is a great singer.  I personally think he is a decent singer who many girls (and I guess some guys as well) find attractive.  Otherwise I don't really understand the hype.  If it was only based on the voice I don't think his level of success is warranted.  In fact, I think he is a better actor than singer.  I understand the hoopla in the media.  Justin is a major celebrity.  I just think he is mediocre.  I think his personality and appearance is what sets him apart.
I have mentally prepared myself for the onslaught of comments I am sure to receive.  J Remember I don't think he necessarily sucks.  I just don't think he is a great singer.  I think he is a better actor than singer.
Looking forward to this debate! J
What do you think?
Email: [email protected]
Twitter: @adrakontaidis & @talkrealdebate