Gone are the days of boybands and girlbands dominating our glossy mags and newspapers, instead we have non stop random celebrity gossip taking over the media.  One person that has clung onto the limelight needs no introduction and that of course is the very talented Justin Timberlake.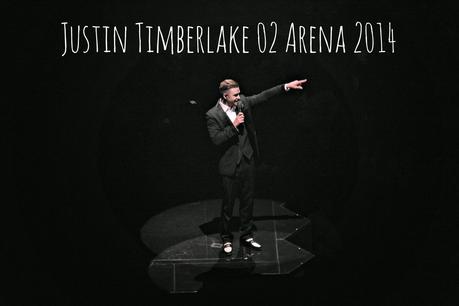 Personally I was a big Nsync fan and that was primarily down to Justin, I mean what was not to love? he could sing, he could dance and I still fancied him regardless of some of his 'outfits'... I especially adored his curly locks!
After the rebranding of himself post Britney Spears I feel Justin has really tried to redefine himself.  A tough ordeal for anyone but especially for someone already so high profile and with a strong cheesy pop tag. 
With me following this gorgeous man through his career, I bit the hand off the Debenhams PR team to go and see JT at the 02 Arena in London.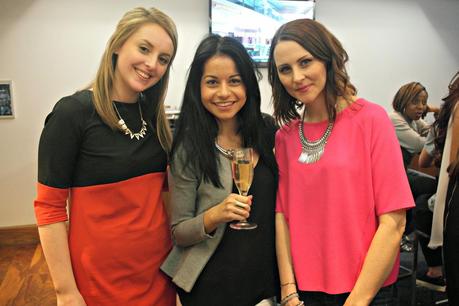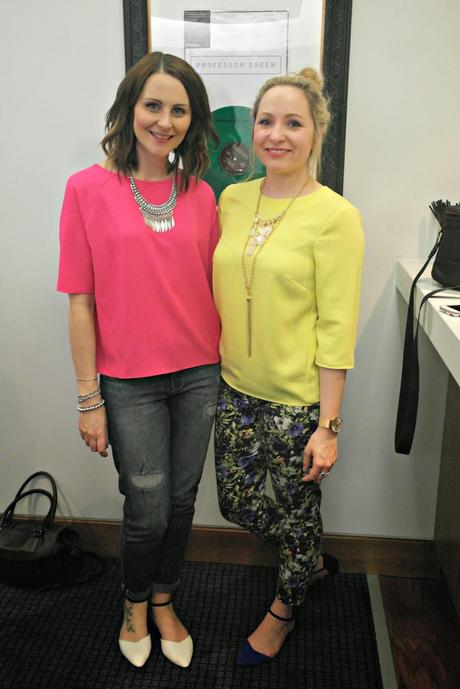 The anticipation waiting for the main man to hit the stage was ridiculous as I sat eagerly like a child on Christmas eve, I'd heard he puts on a spectacular show but was he able to deliver or would it be a let down?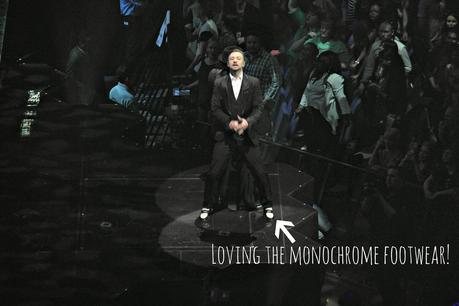 As the lights went down his minimal stage lit up, Justin graced the scene looking super stylish in his attire. Simply standing on stage with his shadow cast across the backdrop the crowd began to roar after realising he, Mr JT was in fact in their company. I was feeling the same as all of those screaming women who had all just reconnected with their teenage 'Nysnc loving' selves.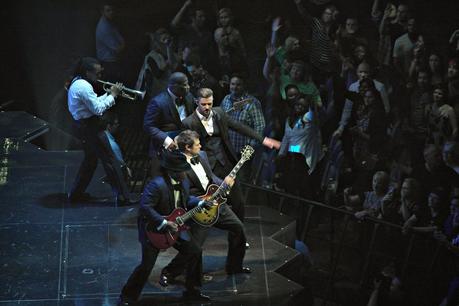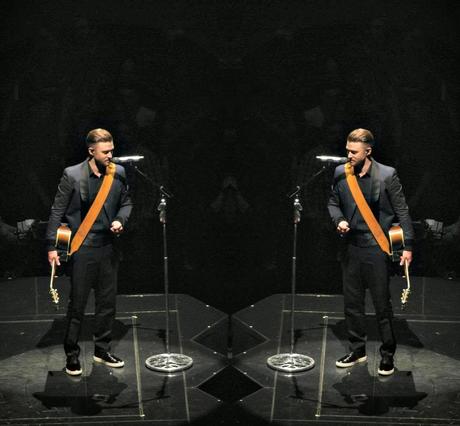 A stage set out quite simplistically allowed JT to do as he pleased, showing that in order to have a show to be proud of there didn't need to be any diversions.  As many used lots of flashing lights, imagery, fancy stage changes and fireworks which can distract from the main reason you are there.  Simply singing his loved songs and dancing across the stage was definitely the way forward and JT fully embraced that.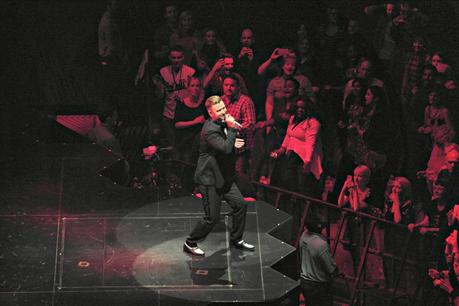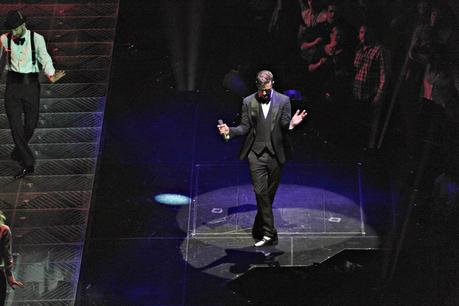 There was no denying that Michael Jackson has clearly influenced JT from his vocals on certain songs to some of his moves.  He finally sang Human Nature and spoke about him looking down on us, confirming the singer had made an impact on his career.... that along with Moonwalk and striking style shuffles across the stage.
Justin interacted with the audience which is always a positive move in my eyes, plus I'm not sure how but he came across as quite laid back... I'm not 100% sure how but he seems very mellow and calm. 
As you know the 02 arena is rather large so having one main stage at the front can be really frustrating to see anything, so Justin had another stage set further back down the arena.  Half way through the show he traveled down on a moving platform (complete with dancers) and gave all of the arena the opportunity to see him closer.  Often a lot of top musicians forget this so it was refreshing to see.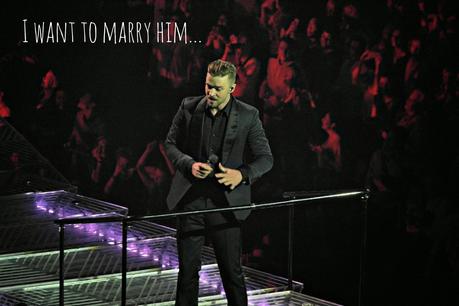 Taking us on a musical journey on his 20/20 Experience Tour, from the days of cry me a river and sexy senorita to current hits such as suit and tie and TKO.  It was very evident to how far JT has come musically and the confidence (yet no arrogance) that has come with it.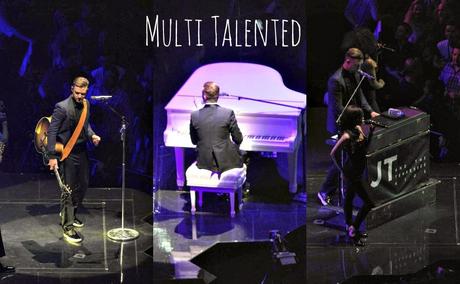 One thing I was surprised to see was the fact Justin can actually play his own instruments... in other words he isn't a one trick pony.  He can play guitar and actually play well, unlike other celebrities who will pretend to play or simple play one or two chords.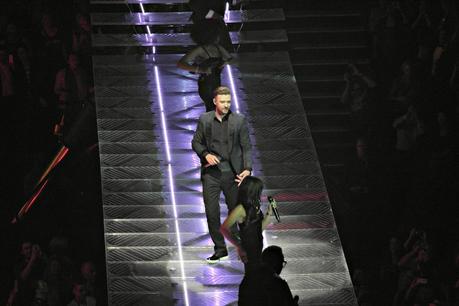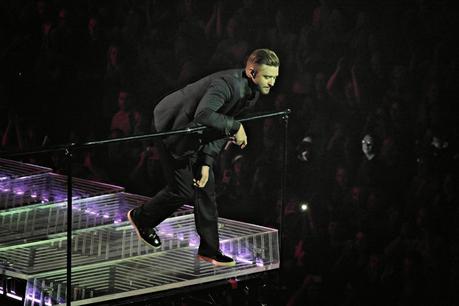 With tuxedos and beautiful monochrome shoes JT gave off a classic 1920's vibe, especially with his dancers in braces and fedora hats.  Of course Justin didn't want you to think he was just influenced by one era, instead he also teamed his suit with patent black Vans style shoes to give a subtle young edge.  He has come a long way since his double denim scene with Britney (we all know which look I am referring to!)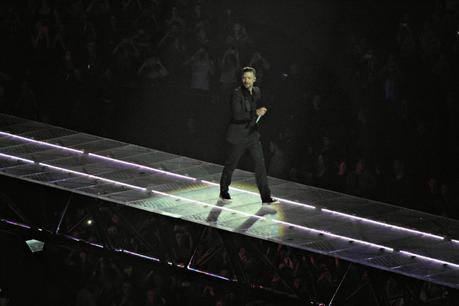 Dazzling us with effortless stage presence he also proved he has pure talent that has blossomed.  Starting from what was a production line pop act it is now something completely different and simply sheer talent.  His main hits such as sexyback, rock your body and cry me a river got the crowd chanting, but when biggest hit Mirrors came on in the finale, that really made an impact and got the entire arena buzzing.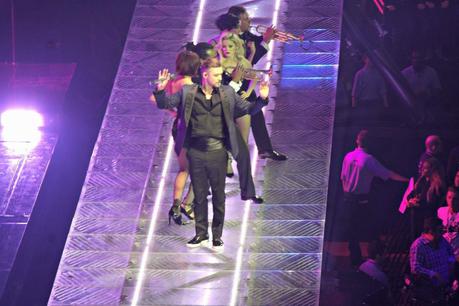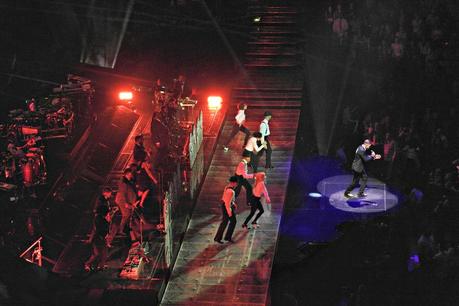 Thanks for a fantastic show Justin I applaud you! Big thank you to Debenhams for taking me (and dealing with my teenage self seeing the man of my dreams!). 
Can't wait for the next tour!
Annie xx