Justin Bieber was seen at AMA donning an animal print shirt and dancing to LMFAO. For his dance act he wore a shirt that said, 'I'm sexy and I know it.'Justin was not the only celebrity to give the duo company. David Hasselhoff was also on the stage with shorts and a vest that read 'Don't Hassel The Hoff'. LMFAO performed at the closing of the show.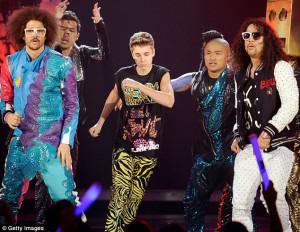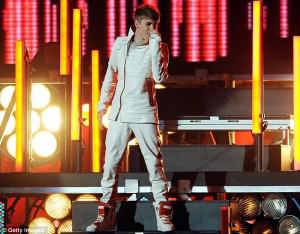 Justin arrived at the Music awards with his girlfriend, Selena Gomez in a white vintage Packard Super 8. The couple were dressed in 1920 Hollywood Glamor and Justin wore a tuxedo with a bow tie.
Justin Performed his hit song Mistletoe.