A fan in London caught hold of Justin Bieber and planted a kiss forcefully. The girl wore a purple bow and was happy about the kiss but Justin seemed to look uncomfortable.
With justin being kissed by a fan, Selena was pictures kissing another man. Want to know who the man is? Its Jaxon Bieber, a little half-brother of Justin, who accompanied Gomez at the premiere of her new film Hotel Transylvania.
Amidst all the breakup rumors Justin and Selen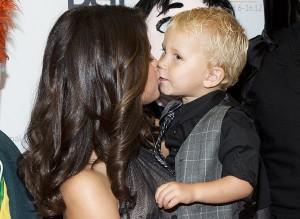 a seems to be doing just fine.