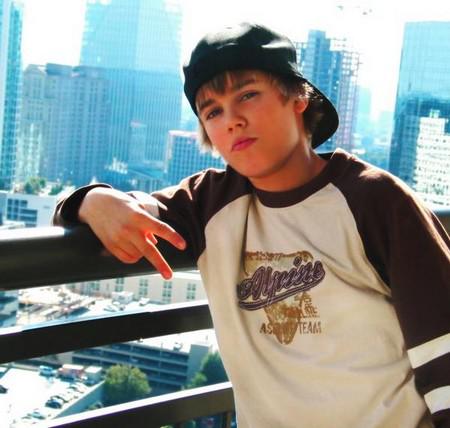 Justin Bieber is reportedly in talks for the lead in a buddy movie alongside Ashton Kutcher.
What Would Kenny Do? has been developed with the 17-year old singer in mind, according to the Los Angeles Times.
No String Attached star Kutcher would play a hologram of Bieber's future self who goes back in time to give the latter a helping hand in dealing with typical high school problems.
However, it is thought that the project could be held back until 2012 because of Bieber's touring commitments.
In the early stages, the writers of (500) Days of Summer redrafted the script after it appeared on the Black List, the annual list of the most popular scripts that are yet to find producers.
The two stars have met before to discuss Bieber potentially replacing Kutcher as the host of Punk'd.