Tracey said 4 days ago
Thank you Miss Latoya for discerning the truth, as we know when God wants to reveal something to us he opens our spiritual eyes and ears to see and hear properly.
I can most assure you that the post is truthful and is not meant in any malicious way, apart from to expose the real truth.
Why I decided to write that post, I don't know, but as they say God moves in mysterious ways.
As we know, once those people that commit these types of disgusting actions are exposed it starts to weaken them, and this is just what we need to show them that we are not afraid of them, that the good people out here are much stronger than them because we walk in the light.
As I said before, there are more good people on this planet, the evil ones are just small fishes in the ocean, the more we pray, we will overcome them and their evil actions.
All the best
You said 2 minutes ago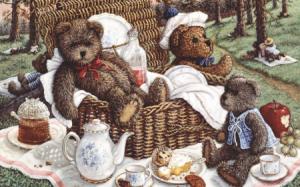 I was always able to discern the truth and I have always spoken the truth and I understand that you as well as certain others believe in the God that is referred to within the bible and that is fine because everyone has the right to go with what they identify with and/or feel connected to.
I have no problem with what you have faith in, however, I don't, and I just wanted to make that clear. I always knew and believed that that God was real and existed but I never really believed that he was this good God that a lot of people think that he is and there is nothing than can or that will ever change my mind.
I blame God for why the condition of the world is in the state that it is in because none of these evil, terrible, negative things of all kinds have to be going on (not just evil witchcraft but all bad things). And I'm tired of hearing about sin being the cause that is just nonsense as God is really the cause of sin as his expectations of what he created to be is not aligned and within agreement with all of us humans within human nature and it is not necessarily human nature to why people "so call" sin it is under the circumstances in which we have to live in this world with all of the different opinions, perspectives, lifestyles, rules, and so on why some of us have to do what we have to do to survive because there is so much ignorance and too many generalizations.
And some may say how Adam and Eve sinned during the beginning as they were deceived by Satan yet if God didn't want the two to eat from the tree of knowledge why did he put the tree in the garden to begin with? And what was so wrong with having and becoming knowledgeable? For their eyes to become open into the discernment that God wanted kept hidden through the facade of a preferred reality that also existed? Why was that such a sin?
There is so much that I could get into and so much that I could debate about and I have every right to doubt and to question God because I did not ask to come here into this sick world and God did not at all do me any favors by me being here. If I hadn't been born I would not have known anything about this life or about being here to begin with so It would not have been hurting me.
I was definitely born with a strong gift of second-sight and have been able to foretell things since childhood within intuition, visions and dreams. I also have the gift of telepathy and empathy and a link to the spiritual realm as I have communicated with and have felt many spirits and have had many deep spiritual encounters both positive and negative and I am seldom wrong when it comes to what I know and have seen It is just within the interpretation of certain things that may sometimes have to be distinguished depending on what it is.
I have an outstanding comprehension so it is not that I don't understand there is but so much that I can state and analyze within this one post but I am entitled to how I think and feel.
So my point is that Individuals don't have to like, agree, or even believe in God to be genuinely good people. There are Atheist out there that are good people and there have been those that have made some very reasonable and plausible suggestions as to what God is really about implying how evil he himself is through their own interpretations of the bible, what he allowed and allows to continue to go on and so on, and I personally agree with some of them.
God gives life to any and everything and as he is suppose to be omniscient he already knows the trouble these people are and that they are going to cause yet still let's them be born. I could never love and/or respect a God who gives life to trash and if it was so necessary for God to create these people why not put them all in there own separate zone and let them all be sick and ignorant together and kill up each other instead of causing havoc to the good who are trying to live decent and healthy lives according to their own unique natures and of their own learning and discoveries?
It is unacceptable and inexcusable the way God is. Why does God let bad things happen to good people? Why does God let certain innocent children and animals suffer? Why doesn't God fix the earth if he is so good, what is he waiting for, sitting on his high horse while all of this crazy shit is going on?
I'll never forgive God for all of the unnecessary things that I had to go through in life because of sick people if it weren't for my Ancestors and Orishas I would have been in trouble. For all the garbage I had to go through since childhood on up I have said to myself "I see why they killed Jesus. He died like a dog and deserved every bit of that crucifixion".
I don't at all, of course, expect everyone to agree as there are a number of reasons that I don't like God, however, there are many all over the world that feel the way that I do-that God is not truly good or even the only divine source and it makes sense.
It is said that life is not fair but it is God that is not fair.
There are many of us that by nature have a very positive connection with other energies of the universe and those of that actually mean us well and that help and protect us. God claims to be the beginning and the end but that is not enough for me no one can say where God actually came from, how he himself came into existence, he is not male or female but a type of energy. I mean, how did he develop it is all so strange I mean he just appeared just like that?
There is so much that we don't know and cannot honestly speak on but from our experiences we know that there are indeed intermediaries that work on our behalf, and that through faith of the things we have experienced there is much more to life and to the stories that we have been told.
I don't believe everything just because it is said to be because there are too many contradictions but I go by my own reality and what has maintained me and that has brought me through. And there is always room for learning and growing as life is continuously a learning experience but some of us have old souls and are ahead of our time just learning what we already knew through confirmation.
Many of us have experienced and went through things that others would not believe or say was impossible but when one's third eye is open or one is open spiritually we know what has occurred and what is possible and able.
I didn't write any of this out of anger or spite or to be mean I am just acknowledging that we can differ within our thoughts and feelings and still be really true good people that steer toward the same positive goals of peace, happiness and harmony and the right to live the life that is the most befitting to us as our own individuals without the presence and interference of those that carry a demonic nature and ill intentions, jealousies, and other destructive motives of those kinds of people that are negative and unsettled.
Advertisements
&b; &b;