The new airport is rather splendid and airy.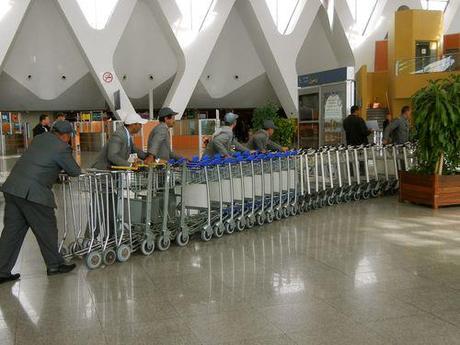 It provides employment for all sorts of people. I don't think in America there would be six people in suits organizing the baggage carts.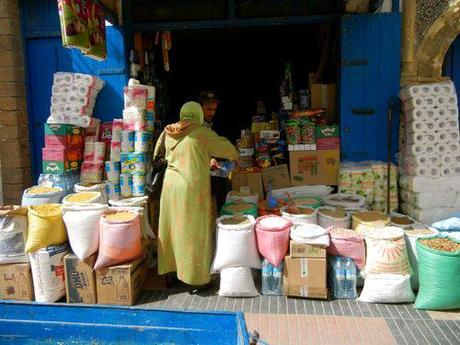 Such contrasts: here Essouira. A shop with open bags of grain.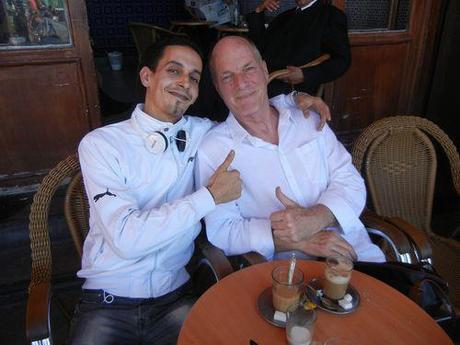 Ismail, a very modern young Moroccan, who used to work for us is now a waiter at a swanky riad. Photographed at Cafe France.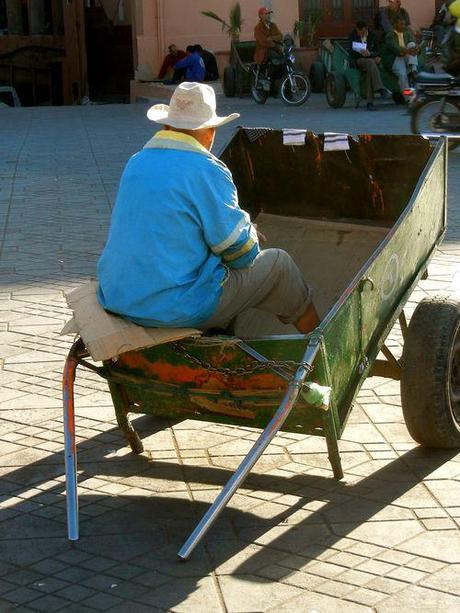 If you want anything toted about the place, men with handcarts are happy to oblige. Sometimes things are rather slow.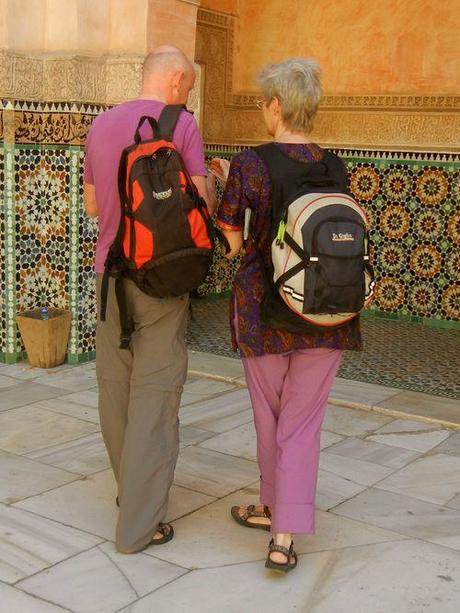 When couples have been together for ever and ever they seem to turn into an amalgam of a person: colors.....sandals....Seen at the Medersa Ben Youssef.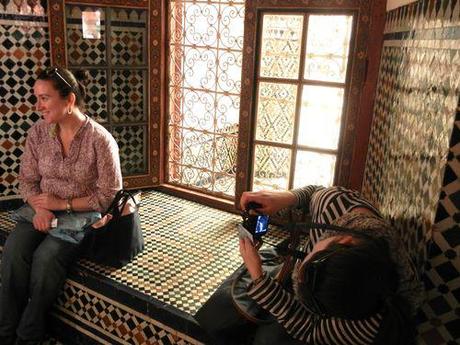 At the Musee de Marrakesh, pattern upon pattern......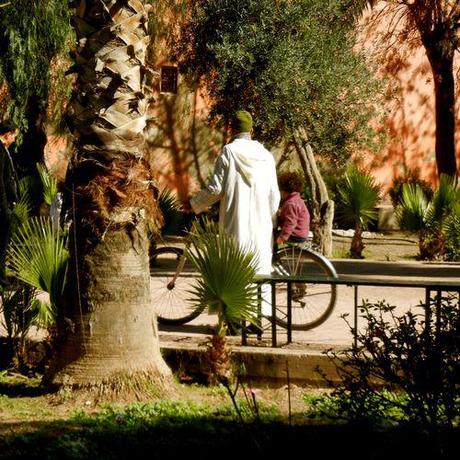 Grandpa with his bicycle in the park. Marrakesh medina.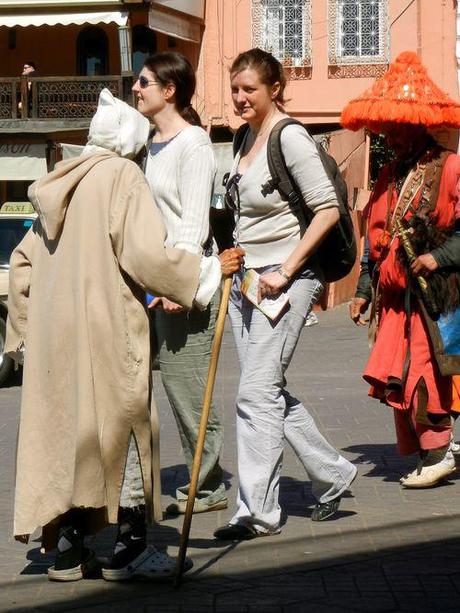 In Djemma El Fna two young girls encounter an old man who, apart from his Crocs and socks, might have lingered from Bible times, and a water seller with rather a splendid hat.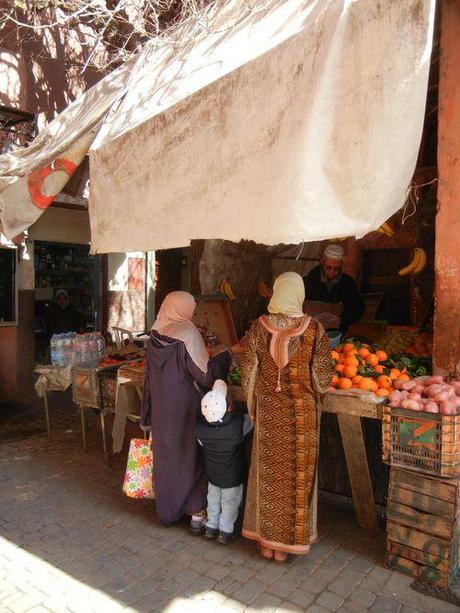 On rue riad zitoune djedid (Olive House Road --the new one) the fruit stand is always open and the little boy clamors to see what's available.
Note:I hate having my photo taken and I bet other people do too. There were so many people I would have loved to have photographed but didn't dare ask or want to intrude.