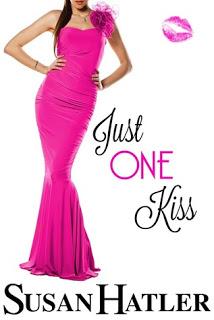 ABOUT THE BOOK:Charlie Rockwell's divorce from her rock star ex left her with a broken heart, a mansion on the bluffs in her hometown of Blue Moon Bay, and an empty back account. Now, Charlie has to generate enough income to keep the house she loves.
When producers of the soap opera, Just One Love, offer to rent Charlie's house for a sizable fee, Charlie's tempted. Only she wants nothing to do with the spotlight or dating someone famous again, and the show's sexy star, Luke Montgomery, has her in his sights. Reluctantly, Charlie agrees to rent her home and vows to stay out of Luke's way.
Unexpectedly, as filming progresses, Charlie witnesses Luke's sweet side. She also remembers her college theater days and love of acting. During an on-set emergency, she's asked to stand-in during a scene, and her undeniable chemistry with Luke impresses the producers enough that they want Charlie full-time.
Can Charlie finally have the career she's dreamed about? And will Luke break her heart, or will he be everything he seems and what she always wanted?
 

READ A SAMPLE:

MY REVIEW:

Just One Kiss by Susan Hatler
My rating: 5 of 5 stars
Just One Kiss by Susan Hatler is a 2016 Hatco publishing release. I was provided a copy of this book by the publisher and Netgalley in exchange for an honest review.
Wow, what cleverly written romantic comedy!
Charlie gave up her acting dreams so her husband could make the big time. But, after finding him in a compromising position with a rock groupie, the couple divorced and all Charlie has left is a mansion she can't afford to keep.
She will have to sell the house... or she can write a tell all book exposing all of her ex's ugly secrets, or she can allow her favorite soap opera to use the house for filming...
Which is how she ended up scoring a role on "Just One Love' and where she meets dashing soap star, Luke Montgomery. The chemistry between them sizzles on screen and off, but when Charlie gets a chance to really pursue her dreams, she may have to make a choice between acting and a relationship with Luke.
This is a really cute romantic comedy, which had me laughing out loud, but what was really striking was how the author paralleled the soap opera script in with the events taking shape off screen. This is a nice touch and gave the book a charming quality that simply dazzled.
I enjoyed the behind the scenes drama with the soap opera, and I thought it was cool how Charlie and Rex finally resolve things. But, of course, getting to watch Charlie finally have her long overdue chance at success come to fruition and snag the dreamy Luke Montgomery too, was divine.
I always enjoy Susan Hatler's romantic comedies because of her ability to balance the romance with just the right mount of conflict and emotion, and because of her precision comedic timing. Her stories are romantic and sweet and perfect for any occasion.
GET YOUR COPY HERE:
https://www.amazon.com/Just-One-Kiss-Kissed-Book-ebook/dp/B01BHH220K/


ABOUT THE AUTHOR: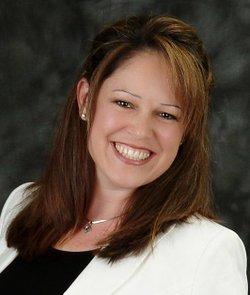 SUSAN HATLER is a New York Times and USA Today Bestselling Author, who writes humorous and emotional contemporary romance and young adult novels. Many of Susan's books have been translated into German, Spanish, French, and Italian. A natural optimist, she believes life is amazing, people are fascinating, and imagination is endless. She loves spending time with her characters and hopes you do, too.
You can reach Susan here:
Facebook: facebook.com/authorsusanhatler
Twitter: twitter.com/susanhatler
Website: susanhatler.com
Blog: susanhatler.com/category/susans-blog