In Fall 2011 I traveled to Venice on a press trip sponsored by Italian lighting company Foscarini, as a representative for contemporary design site Design Milk, for which I used to work as an editor. Foscarini hosted a handful of international bloggers and lighting designers at their offices for the day and brought us on a guided tour of the Venice Biennale (you can see my Venice Biennale 2011 photos here).
Not only did I meet incredibly talented designers, including Ionna Vautrin, designer of this adorable Foscarini Binic lamp, Luca Nichetto who designed the Stewie, and  Jozeph Forakis who designed the Tivu and Havana lamps, I also bonded with bloggers I wouldn't have otherwise met, like Micle Mihai-Cristian of contemporary design site Freshome. The Foscarini folks recorded little videos of all us speaking about design concepts, which I posted here.
Vautrin dubbed her little table lamp by Foscarini "Binic," after a tiny lighthouse off the rocky coast of Brittany. Foscarini has just introduced the Binic lamp in fresh, new colors for spring, available in the States in early June. In the meantime, the Foscarini Binic lamp is currently available in six colors.
I'm crazy about the mint color, it's the perfect hue for this whimsical silhouette. The yellow Binic would make the perfect pop of color in a grey, white, or blue room. As for the pale pink and grey, well these Binics are the perfect shades to complement the model apartment I'm decorating in Boston. Perhaps I need to incorporate one.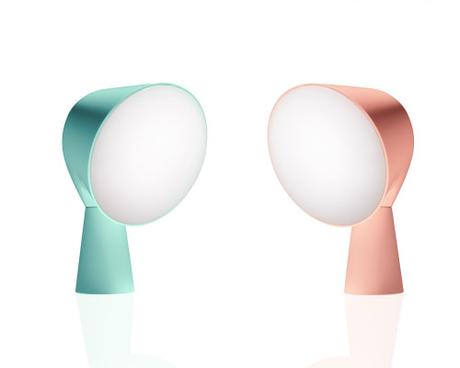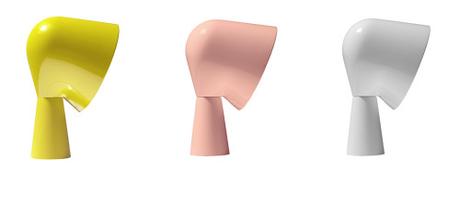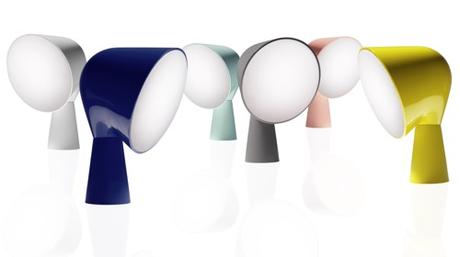 •            •           •
Shop modern lighting and decor at ']);">Horne >