The last banners have now been taken down, hotel prices have returned to normal and bar owners are looking at the bottle half empty again. Euro2012 turned out to be a good tournament. Tournament favourites Spain romped to victory in the final against an Italian team that many doubted would get out of the group stages. But who were the over and under archives? Betting company bwin have analysed the performance of every team and compared them to the wages of the squad to create the bwin Player Value Index.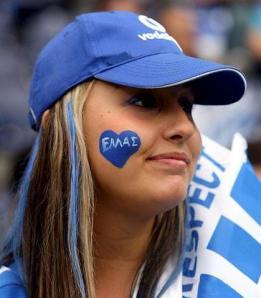 According to this index, there has been no direct correlation between wages and success at the Euro 2012 Championship, which may raise concerns for UEFA and some of the national associations about the way the game is run. England players cost their clubs almost 40% more than their German counterparts, who are the current favourites – the market may want to know just how this is justified? Furthermore, French players cost almost five times more than Greek players, yet both teams reached the same stage in the competition, surely a point for concern?
bwin's findings certainly raise a few interesting points. Whilst we can see a direct correlation between the top payers at club level and domestic success, it simply doesn't wash at an international level. Current Premier League champions Manchester City pay the most wages, Followed by Champions League winners Chelsea. Money buys success at club level. But put some of those high earners in their respective national side and they struggle to live with their earning potential.
The bwin Player Value Index (BPVI), which includes all teams of the EURO 2012, was first published on the 7th June and correctly predicted that Spain and Germany would offer excellent value for money from their players' wages. It also predicted that England, Ireland and Sweden would provide poor returns from their wage bills. However, the biggest disappointment from every aspect was The Netherlands – highly paid and well backed, the team failed to deliver against expectations. A surprise? Or have we become accustom to their tournament meltdowns?
The "winners"? Well thanks to their late winner against Russia in the final group game, Greece came out on top, pipping fellow Group A qualifiers Czech Republic.  Non-qualifiers who still came out well include the Danes and the Ukranians.
The full report certainly makes interesting reading and can be found here.