Photo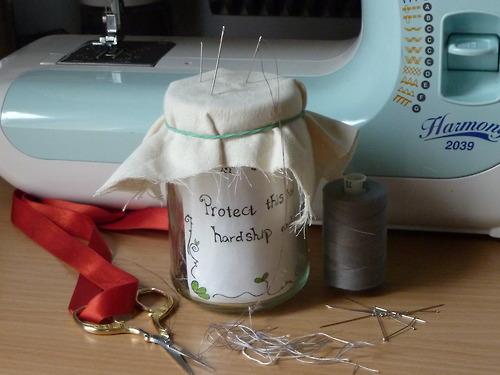 Zoom
Just a little charm for designers and sewing enthusiast:
Keep a jar by your sewing machine or work space and each time you cut a thread, put the excess piece in the jar, with a poetic phrase such as "make this collection a success, and gain lots of press" or whatever you need.
Do this with every left over thread until the Jar is full. Then you can seal and decorate the jar and keep it up on a high shelf in your work area :)
This is an old wives charm for sewing but could also work with little scraps of paper or metal and wood shaving, wool… etc - applicable to any creative activity.
I thought this could be a little something to make you smile if your suffering from the mid-week blues. 
good luck! xoxo LLM