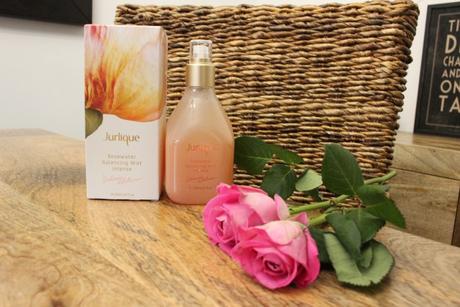 *Jurlique Rosewater Balancing Mist Intense Deluxe Edition £45
You know that spring has finally arrived when a product like this comes along. If you haven't been hiding under a rock, you've probably heard great things about the Jurlique Rosewater Balancing Mist (it is kind of a blogger favourite) but have you heard about the new intense deluxe edition? Read on to find out why it deserves a place in your beauty cabinet.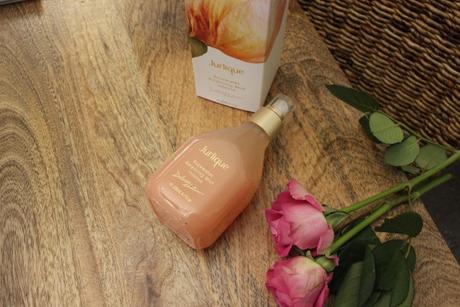 Everybody deserves a little luxury and at £45 this is rather an indulgent purchase but it's worth noting this is a larger version of the original (200ml to be exact) and when it comes to beauty I'm a firm believer that you get what you pay for. Before I go on to the product itself, it would be rude not to mention the packaging. This product landed in my mail box in a flurry of rose petals which was such a nice touch. The bottle itself is glass so it's a lovely luxurious piece to showcase on your dressing table if like me you only leave the prettiest lotions and potions out on show. However, it is rather bulky and the glass bottle isn't the most travel friendly of designs which is a shame as I can only imagine how amazing this face mist would feel on sun-kissed skin.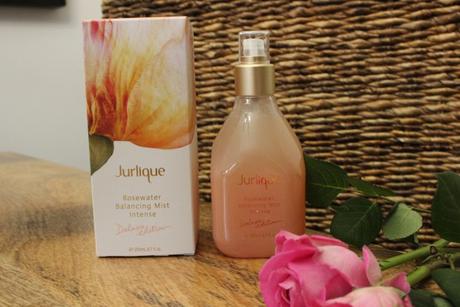 When this product first arrived I didn't really see where it was going to fit in my daily beauty routine as I have previously only used facial mists abroad. I started using it on an evening after cleansing and toning and it really is a luxurious way to end your regime as it's super soothing. What I have found it is especially lovely to spritz on after a workout. The rose extracts have calming properties that are really refreshing after an epic sweat session. If you work in an office all day, I'd recommend this to combat that dry feeling you can get in the afternoons from the air conditioning.
One thing I would say about this product is that the scent is rather powerful. Fine if you love the scent of roses but not so great if you tend to shy away from powerful scents. Overall, the mist is a joy to use and is very lightweight leaving your skin feeling dewy and fresh.
You can buy the limited edition Jurlique Rosewater Balancing mist online here where a 5% donation will be sent to the Jurlique Ideas of Beauty fund that supports charities that help nature bloom.