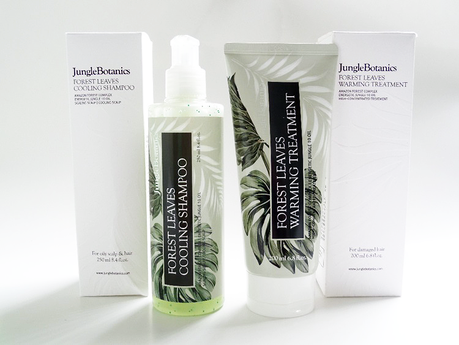 For someone who has a dry and chemically damaged hair, it's hard to find the right shampoo. Because of that, I always jump from brand to brand of shampoo and conditioner. I've had my fair share of a good hair products – don't get me wrong, but I still haven't found
the one
. That's why I was so excited to try this new hair care line of Wishtrend; it's called
Forest Leaves by Jungle Botanics
.
Forest Leaves Cooling Shampoo and Forest Leaves Warming Treatment are both silicone-free and phlathate-free. Instead, it has a combination of natural ingredients and plant extracts called the Amazon Forest Complex that ensures a healthy scalp and safe hair cuticle conditioning.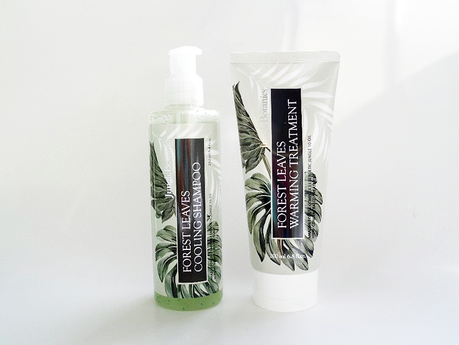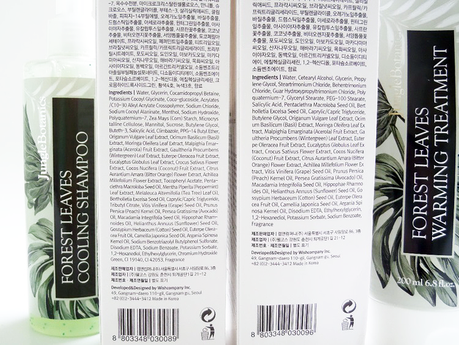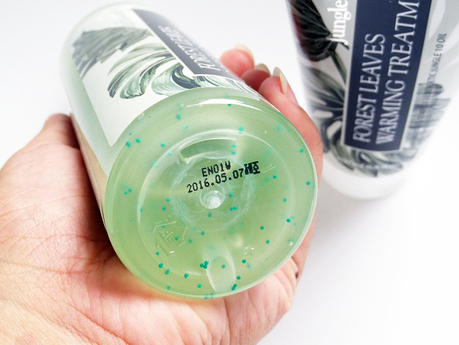 Forest Leaves Cooling Shampoo
According to Wishtend, it is a hypo-allergenic shampoo and is meant for sensitive and oily hair and scalp. I'm not really sure if I have a sensitive scalp, but I am sure that it is certainly not oily. I kind of pray for a little oil to be honest, that's how dry my hair is. Still, I dig the cooling effect, so whatever.
The menthyl capsules are the one responsible for the cooling sensation and the less itchiness of my hair. I find it a little drying, though, especially when I am rinsing it out. At first I thought that it might have removed the teeny tiny oil my hair has, but it feels so nice, clean and fresh afterwards. Soon I found out that because of its slightly acidic formula, I don't have to worry about the pH balance of my hair.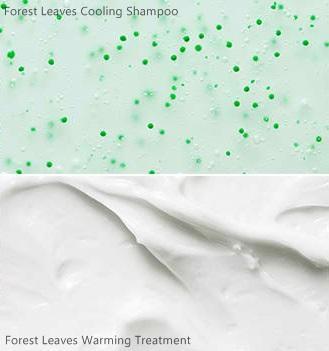 However, I don't use it every day. As much as I would love to, I think that it should be used to deep cleanse the scalp which is so not for daily use. Perhaps this would work perfectly for those with oily hair. Though, I am a fan of the fragrance of this shampoo. It smells like peppermint.
Forest Leaves Warming Treatment
See the logic of their names? The shampoo is to cool down the hair while the treatment is to warm it up. They're a team; these two should always come together. I didn't realize it until I was writing this review, honestly. Anyway, it is perfect for extremely dry and damaged hair (my kind of treatment). It has Pracaxi fruit and Brazilian nuts that are rich in antioxidants and also avocado oil, Argan oil, camellia oil and other nutrient-rich oils to give back moisture to dry and damaged hair.
Don't get this wrong you people, this is not a mere conditioner but a hair treatment. Wishtrend says to leave it on for at least 5-10 minutes, so I did just that. Actually, the longer the longer you leave it on, the better. I noticed the difference between after rinsing the shampoo and rinsing the treatment because my hair really is softer and smoother. It feels lighter and bouncy as well.
There is no
warming
effect, though, but it does its job keeping my hair smooth and manageable throughout the day. The moisture it gives to my hair is just superb!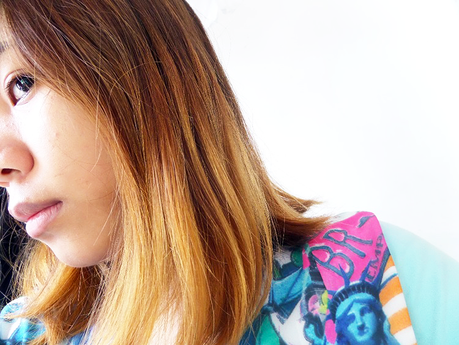 Overall
I'd say that these two are a great tandem. The shampoo deeply cleanses the scalp and hair while the treatment gives back its natural moisture. If I were to choose between the two, it would definitely be the Forest Leaves Warming Treatment as it gives justice to my super dry and damaged hair.
Forest Leaves Cooling Shampoo & Forest Leaves Warming Treatment comes in a package deal for only USD35.82 at
Wishtrend
. 
Disclosure:  Products mentioned in this post was sponsored by Wishtrend in exchange of my honest,unbiased review.


BLOGLOVIN

 | 

FACEBOOK

 | 

TWITTER

 | 

INSTAGRAM