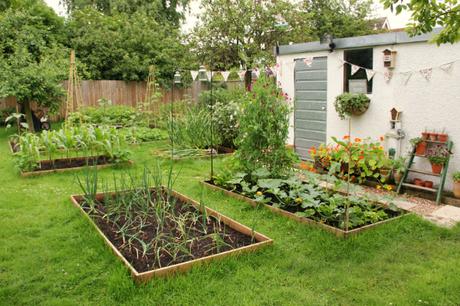 This month has been very wet and mostly humid, including thunderstorms and 'smashy' rain. At one point the veg garden sank under water (again), luckily it drained away quickly with no lasting damage but we wasn't so lucky when water made its way into the back of the house. After pulling up a carpet to dry it out there doesn't appear to be any lasting damage.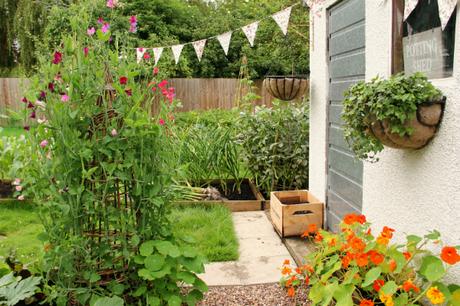 The appearance of the veg garden has really changed since last months peek post, growth is fast and lush thanks to the endless rain but slugs and snails have been a real pain. The garden frogs are loving it, of course.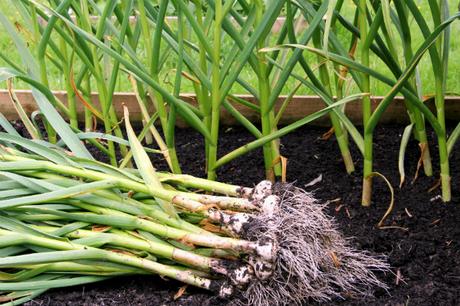 Second early potatoes are ready now, along with broad beans, spring onions, courgettes, peas, beets, chard, strawberries, early blackcurrants and raspberries. I harvested the garlic recently due to rust, some of the bulbs are on the small side but free of disease which is the main thing.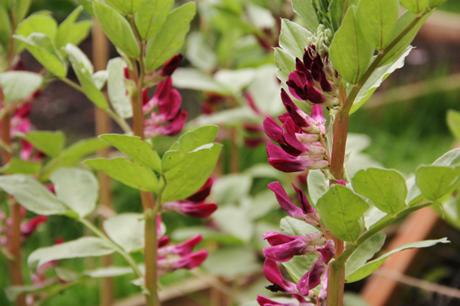 The crimson broad bean flowers didn't disappoint, they've earned a spot in the garden for next year and just look at the gorgeous sweet pea….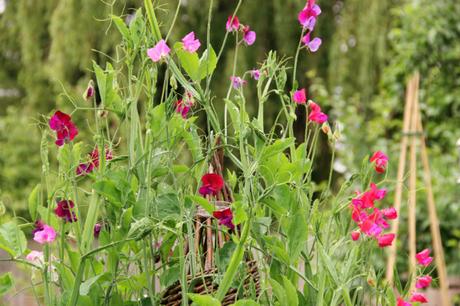 Hopefully the weather will settle down soon, it's been nice not to have to water the garden (although I'm starting to miss it now!) but I do miss the sunshine.
Filed under: Vegetable Garden Tagged: june veg garden, what to harvest in june