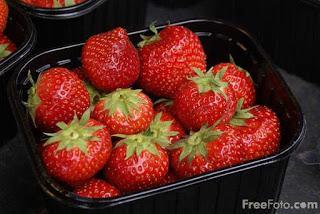 Photo Credit: strawberries, by Ian Britton
Supplied by FreeFoto.com under Creative Commons License
June 9th is...
Donald Duck Day, National Strawberry-Rhubarb Pie Day, World APS Day, International Archives Day, Toy Industry Day, Writers' Rights Day!
PLUS -
interesting books to read and free printable crafts, activities and coloring pages.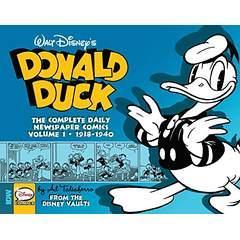 Donald Duck Day
-- When Donald Duck waddled onto the silver screen, he was an instant hit! He has appeared in hundreds of short films since Disney debuted him on June 9, 1934, in the cartoon
The Wise Little Hen.
Donald's voice has entertained millions over the years and cemented his spot in the animated-entertainment hall of fame.
Source
Read: Walt Disney's Donald Duck: The Daily Newspaper Comics
, by Bob Karp, Al Taliaferro
-- From the Disney Vaults! The early Donald Duck daily strips are collected for the first time ever! The daily newspaper comics premiered on February 7, 1938, and within eight weeks became the all-time fastest growing syndicated comic strip in the world. Includes more than 750 sequential daily comic strips from 1938 to 1940 drawn by Al Taliaferro and written by Bob Karp, and reproduced from pristine original material in the Disney Vaults!
Free Printables, Colouring Pages, Activities and Crafts:
•
Donald coloring pages
- 152 Donald pictures to print and color
•
Paper-Replika.com: Donald Duck Papercraft
•
PixelPaperCraft.com: Donald Duck Papercraft
•
Donald Duck Book Cover ~ Cute Craft Idea!
• Donald Duck mask to print and cut
---
---
QUICK FREEBIE TIP:
Printer failed to print your coupon? Don't have a printer? Look for a Help/Contact link or button on the page and tell them the printer failed and they will often send you a coupon in the mail.
Click for more quick freebie tips
---
•
Enjoying all the freebies? Want to keep up with the latest free stuff, deals, coupons, and other ways to save money? Subscribe to
Frugal Freebies' email updates
or RSS Feed! - it's free!
•
Check us out on
Twitter
, and join in the conversation of even more great freebies, deals and coupons on our
Frugal Freebies
fan page on
Facebook
and
Google+
. We are even on
Pinterest
!