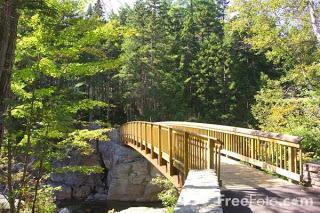 Photo Credit: Rocky Gorge, Swift River, New Hampshire, USA
by www.freefoto.com
June 2nd is...
I Love My Dentist Day, National Rocky Road Day, Dare Day, 3-Ring Circus Day, National Bubba Day, Leave the Office Early Day, Radio Patented
(1896)
, National Cancer Survivors Day, Yell
Fudge
at the Cobras in North America Day, Drawing or Pencil Day, National Trails Day
PLUS -
interesting books to read and free printable crafts, activities and coloring pages.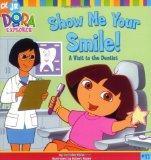 I Love My Dentist Day
-- What do you love about your dentist? Even though 80% of adult Americans admit they have a fear of the dentist, many people -- young and old -- report nothing but positive experiences when receiving dental care.
Source
Read:
Show Me Your Smile!: A Visit to the Dentist
-- It's time for Dora's checkup at the dentist. Dora explores the dentist's office, gets her teeth cleaned, and more! She even gets a special treat for being such a good patient!
Free Printables, Colouring Pages, Activities and Crafts:
• Dental Health Printables
• Frankie Loses a Tooth - online comic book
• Colgate Kid Activities
• Dental Colouring Pages
• Dental Health Dominoes - a print and make game
• DLTK's Crafts for Kids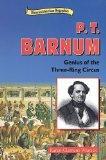 3-Ring Circus Day
-- In 1835, P. T. Barnum ran the first major three-ring circus in the United States. The Barnum and Bailey circus was later formed, which featured the elephant Jumbo as part of the
"Greatest Show on Earth."
Read: P.T. Barnum: Genius of the Three Ring Circus
-- How Barnum grew from a barefoot boy in a bankrupt family to become the wealthy "Prince of Humbugs," later "morphing" into the charitable "Friend of Children" is a fascinating story. Running neighborhood lotteries, sharpening his bartering skills, and studying how to use the foibles of humans in the good-natured give-and-take of general stores, Barnum learned to make entertainment acceptable in America's Puritan-influenced atmosphere by cloaking it as education
Free Printables, Colouring Pages, Activities and Crafts:
• DLTK Circus Activities
• Canon Circus Papercrafts
• Circus Worksheets Theme Unit
• Circus Party Printables
• Circus Animal Printables and Crafts
• Circus Crafts, Circus and Clowns Preschool Activities, Crafts, Lessons, and Printables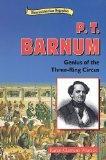 Radio Patented (1896)
-- Guglielmo Marconi read an article that grabbed his attention. It suggested the possibility of using radio waves to communicate without wires. He jumped right on the problem. He began experimenting at his family's home near Bologna. Within a year he had sent and received signals beyond the range of vision
(including over a hill)
and then over increasingly great distances -- up to two miles! He took out a patent in 1896.
Source
Read: Signor Marconi's Magic Box: The Most Remarkable Invention Of The 19th Century and The Amateur Inventor Whose Genius Sparked A Revolution
-- At a time when the telephone, telegraph, and electricity made the whole world wonder just what science would think of next, the startling answer had come in 1896 in the form of two mysterious wooden boxes containing a device one Guglielmo Marconi had rigged up to transmit messages "through the ether." It was the birth of the radio, and no scientist in Europe or America, not even Marconi himself, could at first explain how it worked… it just did.
Free Printables, Colouring Pages, Activities and Crafts:
• Radio Colouring Page
• How to make a vintage radio iPod craft
• Playscale Antique Radio
• Waves, Sound and Optics Projects
• Radio Paper Model
---
---
QUICK FREEBIE TIP:


Printer failed to print your coupon? Don't have a printer? Look for a Help/Contact link or button on the page and tell them the printer failed and they will often send you a coupon in the mail.
Click for more quick freebie tips

---
• Enjoying all the freebies? Want to keep up with the latest free stuff, deals, coupons, and other ways to save money? Subscribe to Frugal Freebies' email updates or RSS Feed! - it's free!
• Check us out on Twitter, and join in the conversation of even more great freebies, deals and coupons on our Frugal Freebies fan page on Facebook and Google+. We are even on Pinterest!