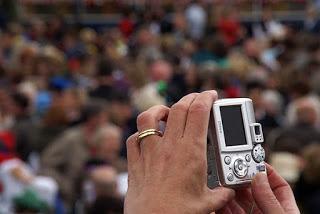 Photo Credit: Picture of Digital Camera,
by Ian Britton. Supplied by FreeFoto.com under Creative Commons License
June 29th is...
National Columnists' Day
(Fourth Tuesday)
, National Camera Day, Hug Holiday, International Mud Day, National Waffle Iron Day, Feast of Saints Peter and Paul, National Almond Buttercrunch Day.
PLUS -
interesting books to read and free printable crafts, activities and coloring pages.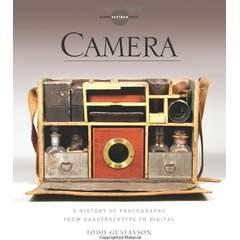 National Camera Day
-- a day established to celebrate photography and the invention of the camera. Today most of us have a cameras in hand thanks to smart phones and tablets. That was far from the case in the past. The first cameras were so large and bulky, they required several people to operate. Source
Read: Camera: A History of Photography from Daguerreotype to Digital
, by Todd Gustavson, George Eastman House
-- This gorgeous cornerstone volume celebrating the camera and the art of the photograph, created in collaboration with the George Eastman House, spans almost 200 years, from the first faint image ever caught to today's state-of-the-art digital equipment. The informative narrative by Todd Gustavson--including insightful essays by Steve Sasson (
inventor of the digital camera)
and Alexis Gerard
(visionary founder of Future Image Inc.)
--traces the camera's development, the lives of its inventors, and the artists behind the lens.
Free Printables, Coloring Pages, Activities and Crafts:
• How to Make and Use a Pinhole Camera
•
How-To: Build a Toy Camera from Recycled Materials
•
Google Cardboard Kit - Virtual Reality Camera
•
Printable Camera Designs: Great for Kids Crafts and Fun Decor
• 25 Camera-Inspired Crafts
• Camera coloring pages
• Digital Camera PaperCraft at PaperCraftSquare.com
•
CCTV Security Camera Paper Model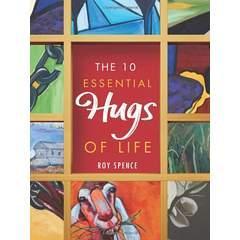 National Hug Day
-- This day was created by the
Hugs for Health Foundation
in the belief that hugs, friendship and volunteer support are vital components to an overall senior care plan. Although it's premises was towards the elderly, this holiday has turned into a day to give any needing or willing person a genuine hug.
Source
Read: The 10 Essential Hugs of Life
, by Roy Spence
-- Roy inherited his dad's way of greeting both friends and strangers alike with a hug. In his journey from small-town Texas boy to CEO of a nationally acclaimed advertising agency, he hugged heads of state and CEOs, waitresses and receptionists, the famous and the salt of the earth. And he used hugs to mend fences, to get over it and get on with it, and to spread a little good in the world.
Free Printables, Coloring Pages, Activities and Crafts:
•
Free printable Hug greeting cards
• Printable Free Hug Coupons Coloring Pages
•
Share some Hersey's Hugs
•
Free Hugs Olaf Pre-Papercraft Model
• Long Distance Hugs craft
---
---
QUICK FREEBIE TIP:
Whenever you receive a freebie that leaks all over your mail - you should email the company and tell them. You might even get a full-size bottle of their product in compensation!
Click for more quick freebie tips
---
•
Enjoying all the freebies? Want to keep up with the latest free stuff, deals, coupons, and other ways to save money? Subscribe to
Frugal Freebies' email updates
or RSS Feed! - it's free!
•
Check us out on
Twitter
, and join in the conversation of even more great freebies, deals and coupons on our
Frugal Freebies
fan page on
Facebook
and
Google+
. We are even on
Pinterest
!