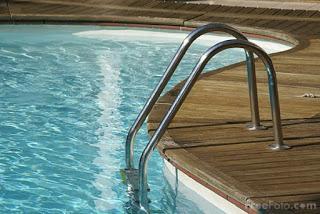 Photo Credit: Swimming pool, Cote D'azur, France,
by Ian Britton. Supplied by FreeFoto.com under Creative Commons License
June 24th is...
Celebration of the Senses Day, International Fairy or Faerie Day, St. Jean Baptiste Day
(in Canada)
, Museum Comes To Life Day, National Pralines Day, Swim a Lap Day, World UFO Day.
PLUS -
interesting books to read and free printable crafts, activities and coloring pages.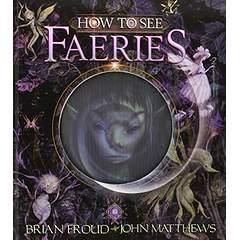 International Fairy or Faerie Day
-- a holiday sprung from the imagination of fairy artist: Jessica Galbreth. Celebrate by participating in a local festival or celebration to honor these mythical creatures. Or celebrate at home by having a fairy themed party! Whatever you do, don't forget to honor the fae in your own home by leaving out a plate with cookies and a small portion of milk.
Source
Read: How to See Faeries
, by John Matthews, Brian Froud
-- International bestselling artist Brian Froud and New York Times bestselling author John Matthews come together for the first time to create a spectacular interactive book that opens the doors to the enchanted world of Faerie. How does one discover faeries in one's backyard or a garden, forest, or meadow? Through insets, hidden messages, magical signs, reflective mirrors, and other paper mechanics, Froud and Matthews reveal how anyone may discover the way to the land of Faerie. All you need is to believe and to own this book!
Free Printables, Coloring Pages, Activities and Crafts:
• Fairy Fantasy Coloring Pages
•
Fairy Coloring Pages and Worksheets
• 30+ Fairy Crafts and Activities for Kids
• Cinderella's Fairy Godmother Papercraft
•
Fairies and Magic Paper Toys:
Scroll down to Fairies and Magic
•
Fairy Tale Paper Doll Printable
•
Build a faerie garden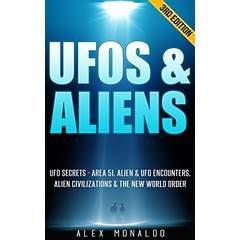 World UFO Day
-- an awareness day for people to gather together and watch the skies for unidentified flying objects. Celebrated by some on June 24, and others on July 2. June 24 is the date aviator Kenneth Arnold reported what is generally considered to be the first unidentified flying object sighting in the United States, while July 2 commemorates the supposed UFO crash in the 1947 Roswell UFO Incident.
Source
Read: UFOs and Aliens: UFO Secrets - Area 51, Alien and UFO Encounters, Alien Civilizations and New World Order
, by Alex Monaldo
-- Are you fascinated by the unknown? Have you seen a UFO? Do you want to know the truth about alien encounters? With this book, you'll learn what aliens are, what the Roswell UFO incident was, and how the UFO controversy began. You'll also discover what Area 51 is — and why
ufologists
are so fascinated with this secretive facility. You'll also learn about the portrayal of aliens in pop culture, the ancient spiritual connections between religion and aliens, and the answers to many unanswered questions about alien hieroglyphics on Mars!
Free Printables, Coloring Pages, Activities and Crafts:
• Alien Printables
• The Travelling Teachers: UFOs time!
• Space crafts for kids - Fun Family Crafts
• UFO Papercrafts | PaperCraftSquare.com
•
Build your own UFO
---
---
QUICK FREEBIE TIP:
Whenever you receive a freebie that leaks all over your mail - you should email the company and tell them. You might even get a full-size bottle of their product in compensation!
Click for more quick freebie tips
---
•
Enjoying all the freebies? Want to keep up with the latest free stuff, deals, coupons, and other ways to save money? Subscribe to
Frugal Freebies' email updates
or RSS Feed! - it's free!
•
Check us out on
Twitter
, and join in the conversation of even more great freebies, deals and coupons on our
Frugal Freebies
fan page on
Facebook
and
Google+
. We are even on
Pinterest
!