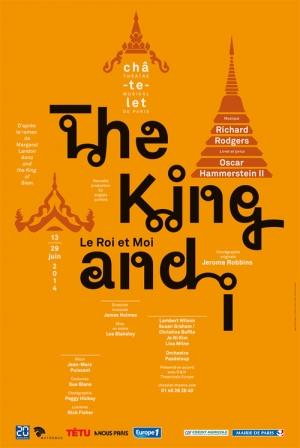 The King and I
One of the most beloved Rodgers and Hammerstein musicals, The King and I makes its premiere in Paris this month. Based on the novel Anna and the King of Siam, the show features Lambert Wilson as the indomitable King trying to cope with the prim and proper ways of Anna the British schoolmarm. Classic tunes include Shall We Dance, Hello Young Lovers, and Something Wonderful. Performances are in English with French subtitles.
June 13 to June 29
Theatre du Chatelet
Place du Chatelet, 75001
Metro: Chatelet
http://chatelet-theatre.com/2013-2014/the-king-and-i-en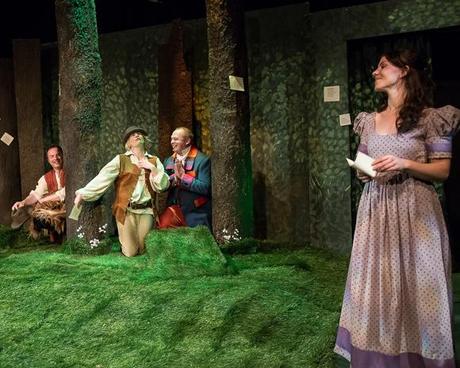 As You Like It
The Tower Theatre Company from London Presents its annual Shakespeare play in Paris in the Theatre de Verdure de Jardin in the lovely setting of the Bois de Boulogne. This year it's the feel good comedy, As You Like It, directed by Jean Carr and John Morton. Performances are in English

Tuesday, June 3 @12PM, Wednesday, June 4 @ 7PM, Thursday, June 5 @ 12PM & 7PM, Satuurday, June 7 @ 3:30PM & 7PM, Sunday, June 8 @ 3:30PM
http://www.towertheatre.org.uk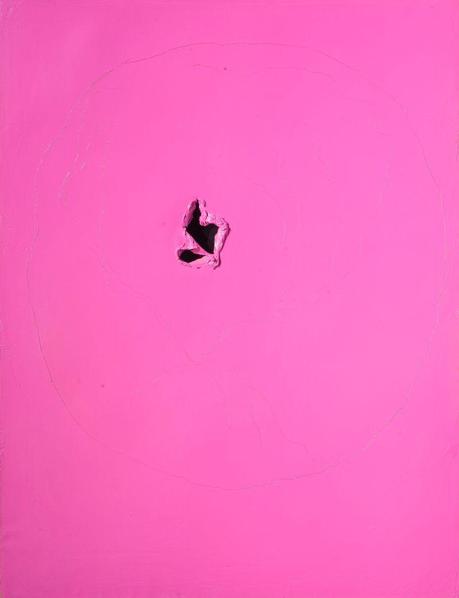 Lucio Fontana
Best know for his Tagli/Cuts canvases, artist and sculptor Lucio Fontana is having a comprehensive retrospective of sculptures and paintings.
Till August 24
Musee d'Art Moderne
11 Ave. de President Wilson, 75016
Tuesday to Sunday 10AM – 6PM, Thursday till 10PM
http://www.mam.paris.fr/en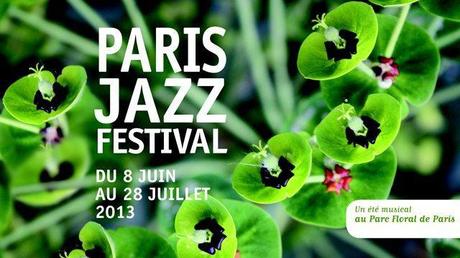 Paris Jazz Festival 2014
It's the 20th anniversary of the legendary Paris Jazz Festival and what a terrific line up of artists and musicians to celebrate including Duo Fact, Kyle Eastwood Quintet, Zalinde, Cody Chestnut, and Manu DiBango & the Soul Makossa Gang.
June 7 to July 27
Park Floral
Metro: Chateau de Vincennes
http://www.parisjazzfestival.fr/en/home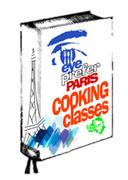 New! Eye Prefer Paris Cooking Classes
I am happy to announce the launch of Eye Prefer Paris Cooking Classes. Come take an ethnic culinary journey with me and chef and caterer Charlotte Puckette, co-author of the bestseller The Ethnic Paris Cookbook (with Olivia Kiang-Snaije). First we will shop at a Paris green-market for the freshest ingredients and then return to Charlotte's professional kitchen near the Eiffel Tower to cook a three-course lunch. After, we will indulge in the delicious feast we prepared along with hand-selected wines.
Cost: 185 euros per person (about $240)
Time: 9:30AM- 2PM (approximately 4 1/2 hours)
Location: We will meet by a metro station close to the market
Class days: Tuesday,Wednesday, Thursday,Friday, Saturday, and Sunday
Minimum of 2 students, maximum 6 students.
Click here to sign up for the next class or for more info.

I am pleased as punch to announce the launch of Eye Prefer Paris Tours, which are 3-hour walking tours I will personally be leading. The Eye Prefer Paris Tour includes many of the places I have written about such as small museums & galleries, restaurants, cafes & food markets, secret addresses, fashion & home boutiques, parks, and much more.
Tours cost 210 euros for up to 3 people, and 70 euros for each additional person. I look forward to meeting you on my tours and it will be my pleasure and delight to show you my insiders Paris.
 Check it out at www.eyepreferparistours.com 
Click here to watch a video of our famous Marais tour