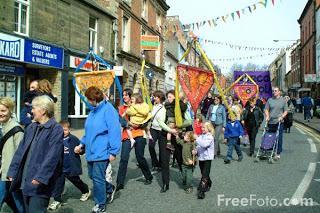 Photo Credit: Pageant of children with sculptures, Morpeth Northumbrian Gathering
© FreeFoto.com
June 1st is...
Stand for Children Day, Oscar the Grouch's Birthday, Donut Day, Flip a Coin Day, Kentucky Admission Day, Tennessee Admission Day, Artists of America Day, International Children's Day, National Frozen Yogurt Day
PLUS -
interesting books to read and free printable crafts, activities and coloring pages.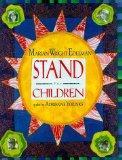 Stand For Children Day
-- On June 1, 1996, over 300,000 people rallied in Washington, DC for
Stand for Children Day
at the Lincoln Memorial. This event was the largest demonstration for children in US history, and it also sent a clear message about how strongly Americans felt about improving the lives of children across the country. Rosa Parks, civil rights movement icon, made a statement that challenged the people of nation to commit themselves to improving the lives of children, saying,
If I can sit down for justice, you can stand up for children.
Source
Read: Stand for Children
, by Marian Wright Edelman, Adrienne Yorinks
-- Adults familiar with Edelman, president and founder of the Children's Defense Fund, will hear her voice in this picture-book call to action on behalf of children everywhere, comprising portions of a speech she gave at a rally for children's rights advocates. Her message of inclusion is appropriately carried out in the effective artwork.
Free Printables, Colouring Pages, Activities and Crafts:
•
Printable Rights for Every Child Booklet
•
Printable Kid's Guide to Building Great Communities Booklet
•
Stand Up For Children's Rights - Unicef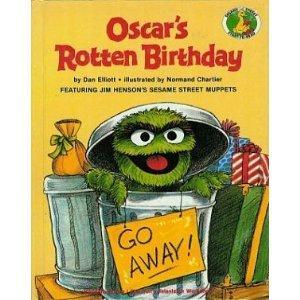 Oscar the Grouch's Birthday
-- June 1st is Oscar the Grouch's birthday and since his introduction to the well-known PBS show Sesame Street in 1969 he has been a trash loving character cherished by all. Along with his pet's Slimy the worm and Fluffy the elephant Oscar is sure to give us all a humble reminder of why he has such a disdain for humanity. Source
Read: Oscar's Rotten Birthday
, by Dan Elliott
-- Oscar lives in a trash can, and gets regular deliveries from the Mudman -- so there's no way that he'll enjoy the birthday party that the Sesame Street residents are preparing. Everyone on Sesame Street helps Oscar to have the rottenest birthday ever.
Free Printables, Colouring Pages, Activities and Crafts:
•
Oscar The Grouch Games, Art and Activities
•
8 Sweet Treats for Oscar the Grouch's Birthday
•
DLTK Oscar The Grouch Craft
•
Oscar the Grouch cupcakes
• Oscar The Grouch Papercraft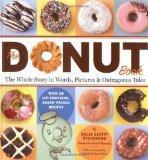 Donut Day
This holiday actually traces its roots all the way back to 1938, when the Salvation Army declared the first Friday of every June to be
National Donut Day,
according to the
San Francisco Chronicle
. It was originally intended to help the needy during the Great Depression.
Read: The Donut Book
, by Sally Levitt Steinberg
-- What Americans really want to eat is something deep-fried and sugar-packed . . . hence our undying love affair with the beloved donut. Covers high points in donut history: the arrival of the first donuts in America with the Dutch settlers in the 17th century, and the donut in World War I, when it became the favorite nosh of the boys in the trenches. Visits the campus of Dunkin' Donuts University and reveals the secret that makes Krispy Kreme donuts irresistible.
Free Printables, Colouring Pages, Activities and Crafts:
• Free donuts at Krispy Creme and
Dunkin' Donuts
•
Mini Donut Box Crafts
•
Doughnut Seeds Printable
•
The Donut Game
• Printable Donuts With Dad banner
•
Animal Donut Box craft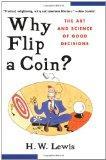 Flip a Coin Day
-- Julius Caesar is credited with starting the practice of flipping a coin to make decisions. His own head was on one side of every Roman coin, so
heads
determined the winner in each flip. People thought
heads
meant that Caesar agreed with the decision. The coin flip was used in serious litigation involving property, marriage and even criminal guilt. Just think how many lawyers would be out of a job if we went back to flipping a coin as a form of justice.
Source
Read: Why Flip a Coin: The Art and Science of Good Decisions
, by H. W. Lewis
-- Using examples gleaned from everyday life, noted physicist H. W. Lewis explains what science has discovered about the rules that govern good-and not-so-good-decision making. Full of provocative insights into human psychology and behavior, Why Flip a Coin? will leave you laughing-even as you're learning.
Free Printables, Colouring Pages, Activities and Crafts:
•
Flip a Coin: Learning Probability
•
Coin Count Flip Book
•
Counting Pennies and Nickels
•
Counting Dimes, Quarters and Half-dollars
---
---
QUICK FREEBIE TIP:


Printer failed to print your coupon? Don't have a printer? Look for a Help/Contact link or button on the page and tell them the printer failed and they will often send you a coupon in the mail.
Click for more quick freebie tips

---
• Enjoying all the freebies? Want to keep up with the latest free stuff, deals, coupons, and other ways to save money? Subscribe to Frugal Freebies' email updates or RSS Feed! - it's free!
• Check us out on Twitter, and join in the conversation of even more great freebies, deals and coupons on our Frugal Freebies fan page on Facebook and Google+. We are even on Pinterest!