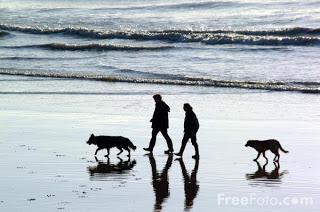 Photo Credit: Walking the dogs on Hastings three miles of beach,
by Ian Britton. Supplied by FreeFoto.com under Creative Commons License
June 19th is...
Juneteenth, Lou Gehrig's Birthday, National Martini Day, Eat an Oreo Day, Garfield's Birthday, World Sauntering Day, World Sickle Cell Day, National Ice Cream Day (third Sunday of the month)
PLUS -
interesting books to read and free printable crafts, activities and coloring pages.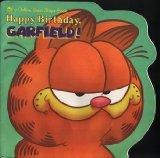 Garfield's Birthday
-- Garfield is a comic strip created by Jim Davis. Published since June 19, 1978, it chronicles the life of the title character, the cat Garfield
(named after Davis's grandfather)
; his owner, Jon Arbuckle; and Arbuckle's dog, Odie. As of 2007, it was syndicated in roughly 2,580 newspapers and journals, and held the Guinness World Record for being the world's most widely syndicated comic strip.
Source
Read: Happy Birthday, Garfield
, by Golden Books
-- Jon Arbuckle needs wake up, because is Garfield's birthday!
Free Printables, Coloring Pages, Activities and Crafts:
•
Garfield Coloring Pages
•
Garfield Coloring Book Pages
• Garfield Cubecraft
•
Garfield's official website:
comics, mobile apps and games
•
Feelings according to Garfield Worksheet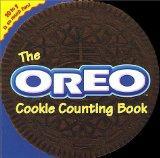 Eat an Oreo Day
-- In 1912, Nabisco had a new idea for a cookie – two chocolate disks with a creme filling in between. The first Oreo cookie looked very similar to the Oreo cookie of today, with only a slight difference in the design on the chocolate disks.
Source
Read: The Oreo Cookie Counting Book, by Catherine Lukas and Victoria Raymond
-- Children will love to count down as ten little OREOs are dunked, nibbled, and stacked one by one...until there are none!
Free Printables, Coloring Pages, Activities and Crafts:
• Oreo Online Shuffleboard Game
• Oreo Turkeys
• Oreo Halloween Cookie Suckers
• Chocolate Dipped Oreo Pops
• Oreo Moon Phases
• Crochet Oreo Cookies
---
---
QUICK FREEBIE TIP:
Whenever you receive a freebie that leaks all over your mail - you should email the company and tell them. You might even get a full-size bottle of their product in compensation!
Click for more quick freebie tips
---
•
Enjoying all the freebies? Want to keep up with the latest free stuff, deals, coupons, and other ways to save money? Subscribe to
Frugal Freebies' email updates
or RSS Feed! - it's free!
•
Check us out on
Twitter
, and join in the conversation of even more great freebies, deals and coupons on our
Frugal Freebies
fan page on
Facebook
and
Google+
. We are even on
Pinterest
!