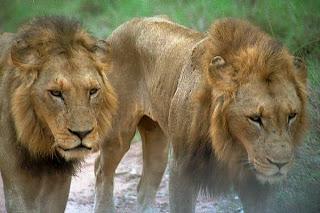 Photo Credit: Pictures of Lions, by Kristin De More
Supplied by FreeFoto.com under Creative Commons License
June 10th is...
Maurice Sendak's Birthday, Children's Sunday, Public Zoo Day, Ballpoint Pen's Birthday, Race Unity Day, Abused Women and Children's Awareness Day, Alcoholic Anonymous (Founders) Day, Ice Tea Day, Ride the Wind Day/Ride For Wind Day/World Wind Day, Multicultural American Child Day, and National Black Cow Day
PLUS -
interesting books to read and free printable crafts, activities and coloring pages.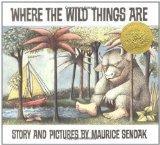 Maurice Sendak's Birthday
-- Best known for his children's books,
WHERE THE WILD THINGS ARE
and
IN THE NIGHT KITCHEN
, Maurice Sendak has spent the past fifty years bringing to life a world of fantasy and imagination. His unique vision is loved around the globe by both young and old. Beyond his award-winning work as a writer and illustrator of children's books, Sendak has produced both operas and ballets for television and the stage.
Source
Read: Where the Wild Things Are - 50th Anniversary Edition
, by Maurice Sendak
-- In the forty years since Max first cried
Let the wild rumpus start,
Maurice Sendak's classic picture book has become one of the most highly acclaimed and best-loved children's books of all time. Now, in celebration of this special anniversary, introduce a new generation to Max's imaginative journey to
Where the Wild Things Are.Free Printables, Colouring Pages, Activities and Crafts:
• Where the Wild Things Are posters
• Where The Wild Things Are Crossword Puzzle
•
Where the Wild Things Are placemats/posters
•
Where the Wild Things Are Colouring Pages
- 20 Where the wild things are pictures to print and color
•
Wild Things role-play masks - black and white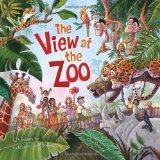 Public Zoo Day
-- The oldest existing zoo, the Vienna Zoo in Austria, evolved from the Imperial Menagerie at the Schönbrunn Palace in Vienna, an aristocratic menagerie founded in 1752 by the Habsburg monarchy, which was opened to the public in 1765. In 1775, a zoo was founded in Madrid, and in 1795, the zoo inside the Jardin des Plantes in Paris was founded by Jacques-Henri Bernardin, with animals from the royal menagerie at Versailles, primarily for scientific research and education.
Source
Read: The View at the Zoo
, by Kathleen Long Bostrom, Guy Francis
-- As morning dawns, the zookeeper makes his rounds, exhorting the animals to wake up, comb their hair, and stand up straight. Soon their human visitors arrive, and the observations begin to flow:
My, what silly things they do, all these creatures at the zoo. Walking on all kinds of feet, dancing to an inner beat. Babies riding on their backs, on their bellies, snug in sacks. Hear the silly sounds they speak, as they howl and squawk and shriek!
But just who is talking about whom?
Free Printables, Colouring Pages, Activities and Crafts:
•
Zoo Animal Printables
•
Zoo Crafts, Zoo Preschool Activities and Zoo Preschool Printables
• Zoo Colouring Pages
• Giant Panda Activity Book
• Animal papercrafts
• Z25 Zoo Animal Crafts and Recipes
---
---
QUICK FREEBIE TIP:
Filling out form after form can be quite tedious. To make this process faster, you can use autofill software. Autofill software remembers information such as your name and address and automatically fills in the blanks for you on forms. Roboform is a great free autofill software download. The Google toolbar has an autofill function and

Firefox

offers a free Autofill Form Add On for their browser.
Click for more quick freebie tips
---
•
Enjoying all the freebies? Want to keep up with the latest free stuff, deals, coupons, and other ways to save money? Subscribe to
Frugal Freebies' email updates
or RSS Feed! - it's free!
•
Check us out on
Twitter
, and join in the conversation of even more great freebies, deals and coupons on our
Frugal Freebies
fan page on
Facebook
and
Google+
. We are even on
Pinterest
!